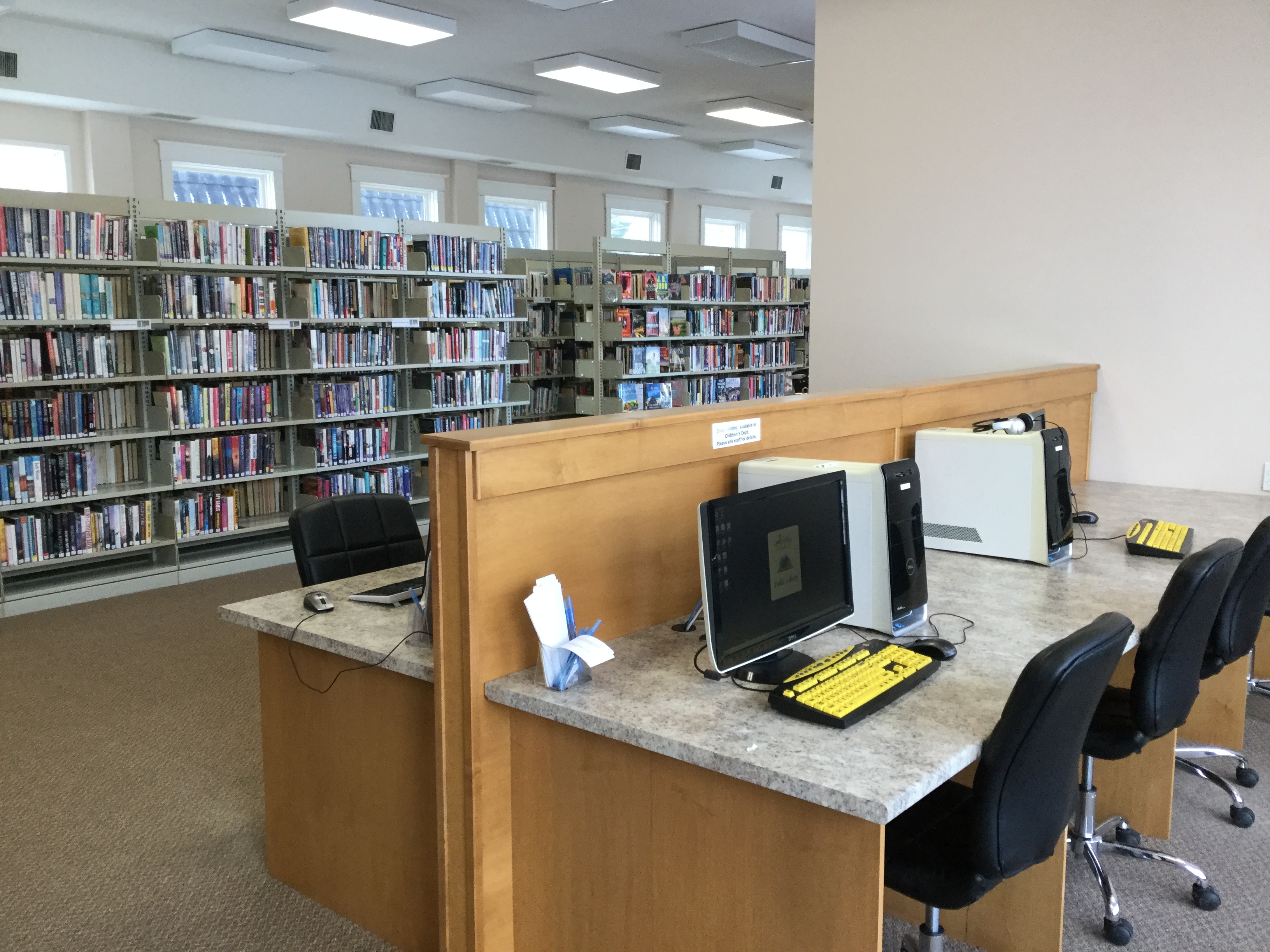 Computers:
The library provides 7 computer workstations in the adult department for Patron and Visitor use. Computers are available on a first come, first serve basis.
As per our Computer Policy,  a parent/legal guardian must sign a permission form before children under the age of 14 are permitted to use the internet unsupervised. Children under the age of 10 must be supervised by an adult while on the computer. An internet permission form can be found on our Forms page.
All computers provide access to word document software.
Privacy is ensured on our Public Access computers through the use of Deep Freeze Software.  Each machine resets to its original state upon reboot, and all passwords and documents are cleared.  Documents and images cannot be saved to these devices.  A personal USB stick is required to save items.
Wi-Fi
The library offers free wi-fi. Accessible from your personal laptop, tablet or other connected device. Please ask library staff for the password to connect.
Printing, Photocopying and Scanning
Printing and photocopies are available at a cost of $0.25 a page for Black & White and $0.50 a page for Colour. Double-sided printing is available. Wireless printing is also available.
Children's Computers
The library has 3 Early Literacy Stations available for use in the children's department. These contain a number of fun and educational games. These stations have no access to the internet and are available to children of all ages.
Computer/Tablet/Cell Phone Classes
Having difficulty learning how to use your device? The library offers beginner classes on how to use your device, whether it is a desktop computer, iPad/tablet or a cell phone. Contact us for more information or to sign up.