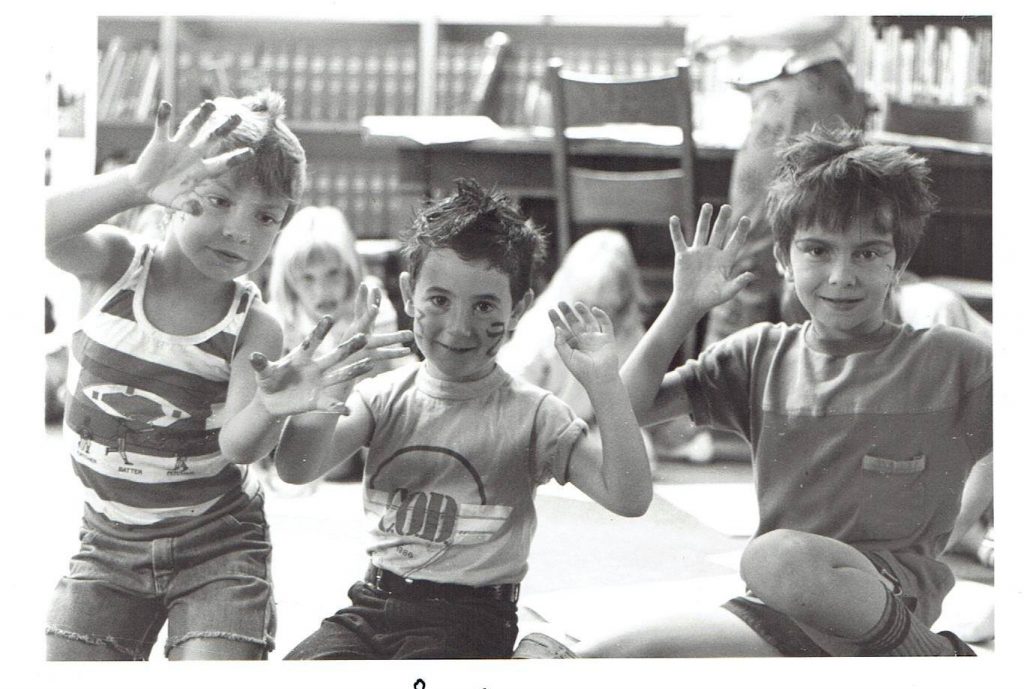 The Stirling-Rawdon Public Library always has plenty of things happening each month. Below are our recurring programs. Please go to our Events Calendar for upcoming events and times.
Quinte Conservation Area Parking Pass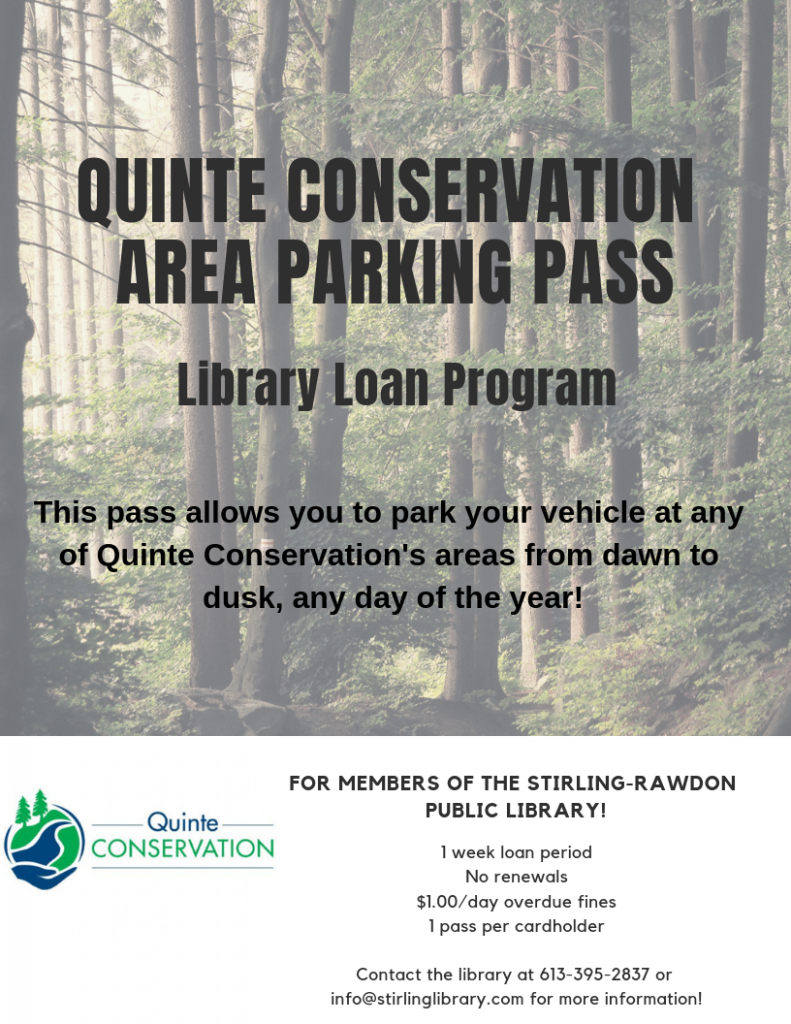 Read-With-Me Storytime
Parents, grandparents and caregivers with babies, toddlers or young children are welcome to drop in for songs, stories, crafts, snacks and social time! Wednesdays 10:30-12pm during the school year. Children ages newborn to 4, along with parents and grandparents meet and explore the world of reading. It allows the children an opportunity to socialize and discover new books. Call (613)395-2837 for more information.
Art Club

Volunteer run, weekly drop-in program for children interested in art. Check out their facebook page for more information!
Who: Young artists aged 6 & up
What: Art games, lessons, and activities for kiddos
Where: Stirling Library
Why: Because art washes away the dust of everyday life!
When: Weekly, every Thursday, 6-7pm
How: Drop-in, no sign-up needed, cost is $5
Genealogy/Local History
Our Local History room is open to the public wishing to do research on their family/local history. Every Wednesday evening from 6-8pm volunteers are on hand to offer assistance with their genealogical research.
Memory Cafe
Memory cafe is a social gathering where people with memory loss and those who care about them come together in a safe and engaging environment. Hosted by the Alzheimer's Society, the memory cafe runs at the Stirling-Rawdon Public Library on the 3rd Wednesday of every month at 2:00pm.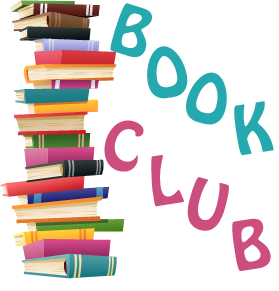 Book Clubs
Stirling Library Bookclub
Meets the first Thursday of the Month at 1pm. New members welcome. Read the book of your choice then come to the library to discuss it with others.
Evening Bookclub
 Meets once a month on Tuesday at 6:30 in the evening. Read the book of your choice then come and discuss! New members welcome.
Good Food Box/Good Baby Box
The Stirling-Rawdon Public Library is a depot for the Good Food Box and Good Baby Box programs. This program is run by Community Development Council of Quinte. This is not a food bank, and does not compete with the local food bank. It allows people to stretch their dollar by purchasing various sizes of boxes of produce and order baby formula and other baby items. Click here for delivery dates.
The Good Food Box
Established in 1995, the Good Food Box (GFB) Program provides fresh, healthy and nutritious fruits and vegetable to hundreds of individuals and families each year. For a nominal fee, participants pay for a Good Food Box in the first week of the month. The box is packed through our main office located in Belleville and shipped to depots throughout Hastings & Prince Edward Counties. Delivered during the third week of the month, the GFB helps families stretch their food dollar, reduce their food costs and meet the nutritional needs of themselves and family members.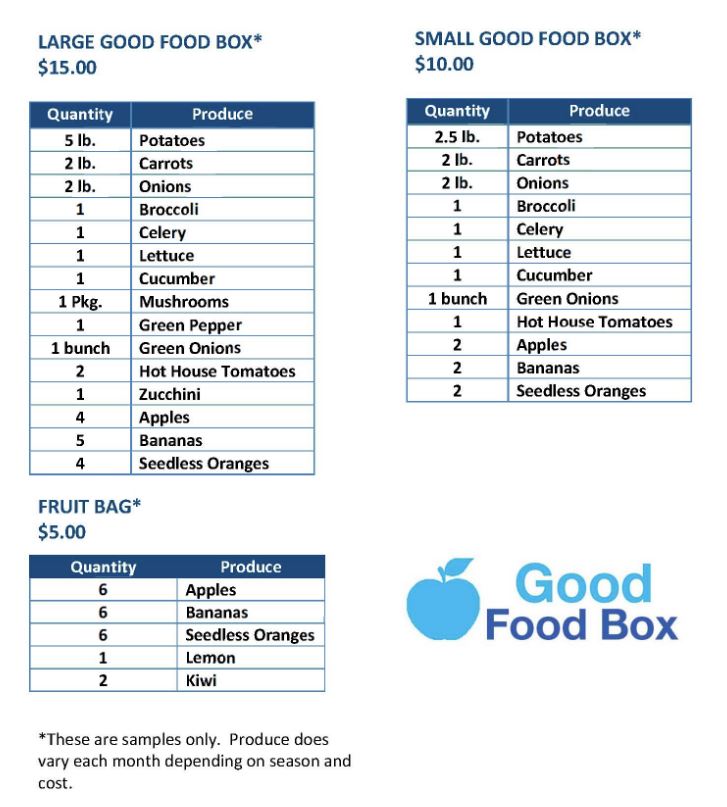 The Good Baby Box
Established in 1999, the Good Baby Box (GBB) Program is based on the premise that healthy babies become healthy children. This program provides the opportunity for families of infants and toddlers to access healthy, nutritious foods early in life. For a nominal fee, participants can purchase formula, diapers, and baby food on a weekly basis. Depots are located throughout Hastings & Prince Edward County's so families can access the program in their own community. To register, please complete the appropriate form on our Forms page.