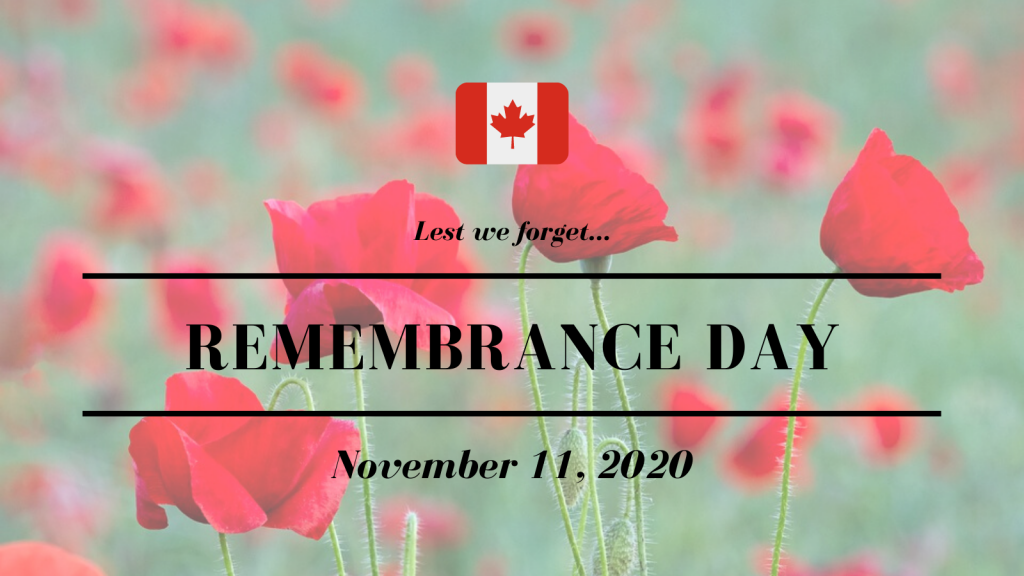 Remembrance Day is an important time to reflect on the past and also consider the future. It is an important time to remember the sacrifices that people have made in times of conflict in an effort to bring about peace. We've put together a list of books that can help offer new perspectives and discussion on difficult topics. These books can help you learn about past events so that we can honour the sacrifices made and better understand what people went through during times of war.
This list has been split into Adult Fiction, Adult Non-Fiction, Junior Fiction, Children's Picture Books and Children's Non-Fiction. It is only a small selection of books in our collection that discuss different wars and historical events to honour Remembrance Day. So if you don't see anything to interest you on this list, drop into the library or give us a call or email for more book recommendations! All titles are available either in print at the library or through Libby/Overdrive. Click on the title to place a hold! Need help accessing Libby from your computer or mobile device? Email us at info@stirlinglibrary.com or call us at (613)395-2837 and a staff member will be happy to help. Need a library card? Contact us and we can set one up for you!
Adult Fiction
An Orphan's War by Molly Green
LIVERPOOL, 1940
When her childhood sweetheart Johnny is killed in action, Maxine Grey loses more than her husband – she loses her best friend. Desperate to make a difference in this awful war, Maxine takes a nursing job at London's St Thomas's Hospital.
A BROKEN HEART
Maxine takes comfort in the attentions of a handsome surgeon, but Edwin Blake might not be all he seems. And as the Blitz descends on the capital, Maxine returns to Liverpool heartbroken and surrounded by the threat of scandal.
A BRAVE SPIRIT
When offered a job at a Dr Barnardo's orphanage, Maxine hopes this is the second chance she has been looking for. And one little boy in particular helps her to realise that she needs the orphans just as much as they need her…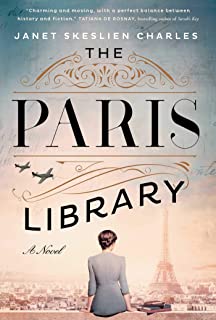 The Paris Library by Janet Skeslien Charles.
Paris, 1939.
Young, ambitious, and tempestuous, Odile Souchet has it all: Paul, her handsome police officer beau; Margaret, her best friend from England; Remy, her twin brother who she adores; and a dream job at the American Library in Paris, working alongside the library's legendary director, Dorothy Reeder. When World War II breaks out, Odile stands to lose everything she holds dear—including her beloved library. After the Nazi army marches into the City of Light and declares a war on words, Odile and her fellow librarians join the Resistance with the best weapons they have: books. Again and again, they risk their lives to help their fellow Jewish readers, but by war's end, Odile tastes the bitter sting of unspeakable betrayal.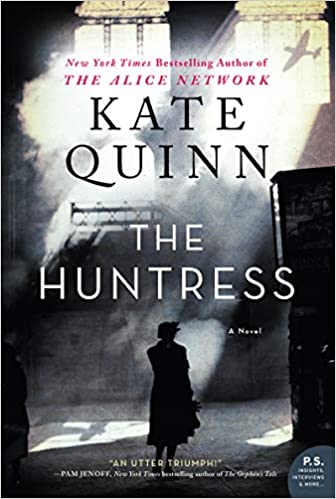 The Huntress by Kate Quinn
Bold and fearless, Nina Markova always dreamed of flying. When the Nazis attack the Soviet Union, she risks everything to join the legendary Night Witches, an all-female night bomber regiment wreaking havoc on the invading Germans. When she is stranded behind enemy lines, Nina becomes the prey of a lethal Nazi murderess known as the Huntress, and only Nina's bravery and cunning will keep her alive.
Transformed by the horrors he witnessed from Omaha Beach to the Nuremberg Trials, British war correspondent Ian Graham has become a Nazi hunter. Yet one target eludes him: a vicious predator known as the Huntress. To find her, the fierce, disciplined investigator joins forces with the only witness to escape the Huntress alive: the brazen, cocksure Nina. But a shared secret could derail their mission unless Ian and Nina force themselves to confront it.
Growing up in post-war Boston, seventeen-year-old Jordan McBride is determined to become a photographer. When her long-widowed father unexpectedly comes homes with a new fiancée, Jordan is thrilled. But there is something disconcerting about the soft-spoken German widow. Certain that danger is lurking, Jordan begins to delve into her new stepmother's past—only to discover that there are mysteries buried deep in her family . . . secrets that may threaten all Jordan holds dear.
In this immersive, heart-wrenching story, Kate Quinn illuminates the consequences of war on individual lives, and the price we pay to seek justice and truth.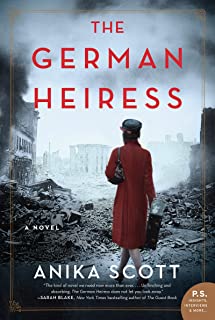 The German Heiress by Anika Scott
Clara Falkenberg, once Germany's most eligible and lauded heiress, earned the nickname "the Iron Fräulein" during World War II for her role operating her family's ironworks empire. It's been nearly two years since the war ended and she's left with nothing but a false identification card and a series of burning questions about her family's past. With nowhere else to run to, she decides to return home and take refuge with her dear friend, Elisa.
Narrowly escaping a near-disastrous interrogation by a British officer who's hell-bent on arresting her for war crimes, she arrives home to discover the city in ruins, and Elisa missing. As Clara begins tracking down Elisa, she encounters Jakob, a charismatic young man working on the black market, who, for his own reasons, is also searching for Elisa. Clara and Jakob soon discover how they might help each other—if only they can stay ahead of the officer determined to make Clara answer for her actions during the war.
Propulsive, meticulously researched, and action-fueled, The German Heiress is a mesmerizing page-turner that questions the meaning of justice and morality, deftly shining the spotlight on the often-overlooked perspective of Germans who were caught in the crossfire of the Nazi regime and had nowhere to turn.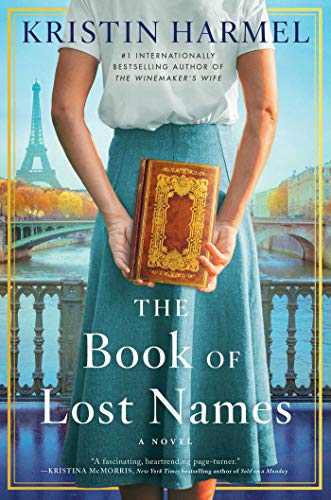 The Book of Lost Names by Kristin Harmel
Eva Traube Abrams, a semi-retired librarian in Florida, is shelving books one morning when her eyes lock on a photograph in a magazine lying open nearby. She freezes; it's an image of a book she hasn't seen in sixty-five years—a book she recognizes as The Book of Lost Names.
The accompanying article discusses the looting of libraries by the Nazis across Europe during World War II—an experience Eva remembers well—and the search to reunite people with the texts taken from them so long ago. The book in the photograph, an eighteenth-century religious text thought to have been taken from France in the waning days of the war, is one of the most fascinating cases. Now housed in Berlin's Zentral- und Landesbibliothek library, it appears to contain some sort of code, but researchers don't know where it came from—or what the code means. Only Eva holds the answer—but will she have the strength to revisit old memories and help reunite those lost during the war?
As a graduate student in 1942, Eva was forced to flee Paris after the arrest of her father, a Polish Jew. Finding refuge in a small mountain town in the Free Zone, she begins forging identity documents for Jewish children fleeing to neutral Switzerland. But erasing people comes with a price, and along with a mysterious, handsome forger named Rémy, Eva decides she must find a way to preserve the real names of the children who are too young to remember who they really are. The records they keep in The Book of Lost Names will become even more vital when the resistance cell they work for is betrayed and Rémy disappears.
An engaging and evocative novel reminiscent of The Lost Girls of Paris and The Alice Network, The Book of Lost Names is a testament to the resilience of the human spirit and the power of bravery and love in the face of evil.
Adult Non-Fiction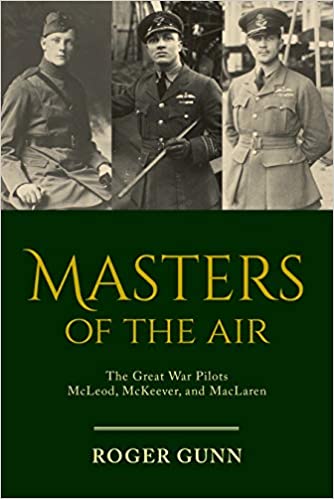 Masters of the Air by Roger Gunn
Alan McLeod, from Stonewall, Manitoba; Andrew McKeever, from Listowel, Ontario; and Donald MacLaren, originally from Calgary, Alberta, were daring and talented pilots. Although decidedly different from each other — in personality, in the planes they flew, and in their contributions to the war effort — they shared a strong sense of duty and a passion for flying, performing remarkable deeds in primitive planes, when aviation was in its infancy.
One hundred years after they flew and fought for king and country, Masters of the Air brings these three men to life, detailing their development as pilots, battles in the air, and near-death experiences Like thousands of others, these three men answered the call to fight for the British Empire. And in the skies of Europe, they achieved greatness.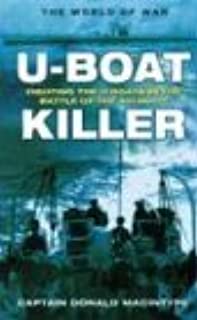 U-Boat Killer  50 North Canada's Atlantic Battleground by Donald MacIntyre
This is a Royal Navy destroyer captain's personal account of the grim struggle against the German U-Boats in World War II as they attacked the Allied convoys in the North Atlantic. It tells of his four-year struggle through the blockade and his capture of Germany's greatest U-Boat commander.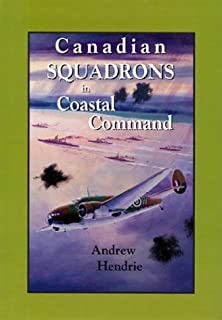 Canadian Squadrons in Coastal Command by Andrew Henrie
During World War II, Canadian squadrons flew hundreds of operations over the North Atlantic, the English Channel, the North Sea, and the Bay of Biscay.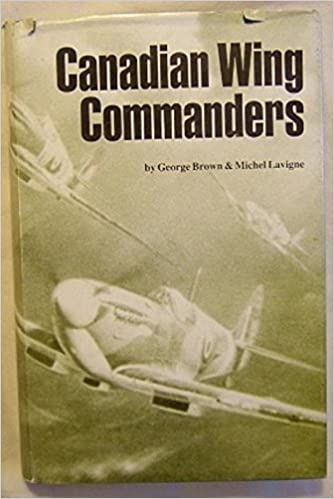 Canadian Wing Commanders by George A. Brown
Recounts the achievements of 24  Canadian airmen in WW II. Relies upon over six years of research into squadron operational diaries, combat reports, decoration citations, log books and other official documents.
Junior fiction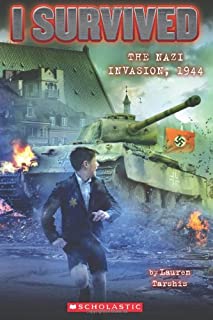 I survived the Nazi invasion by Lauren Tashis
One of the darkest periods in history…
In a Jewish ghetto, Max Rosen and his sister Zena struggle to live after their father is taken away by the Nazis. With barely enough food to survive, the siblings make a daring escape from Nazi soldiers into the nearby forest.Max and Zena are brought to a safe camp by Jewish resistance fighters. But soon, bombs are falling all around them. Can Max and Zena survive the fallout of the Nazi invasion?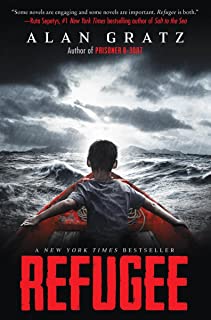 Refugee by Alan Gratz
A tour de force from acclaimed author Alan Gratz (Prisoner B-3087), this timely — and timeless — novel tells the powerful story of three different children seeking refuge.
A New York Times bestseller!JOSEF is a Jewish boy living in 1930s Nazi Germany. With the threat of concentration camps looming, he and his family board a ship bound for the other side of the world . . .ISABEL is a Cuban girl in 1994. With riots and unrest plaguing her country, she and her family set out on a raft, hoping to find safety in America . . .MAHMOUD is a Syrian boy in 2015. With his homeland torn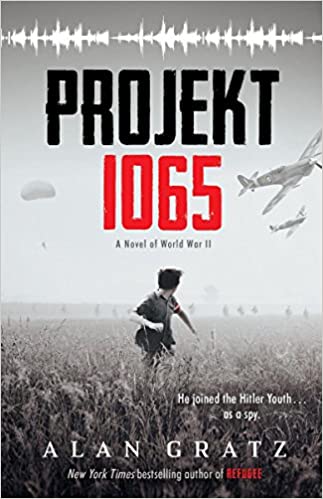 Projekt 1065 by Alan Gratz
Infiltrate. Befriend. Sabotage.
World War II is raging. Michael O'Shaunessey, originally from Ireland, now lives in Nazi Germany with his parents. Like the other boys in his school, Michael is a member of the Hitler Youth.
But Michael has a secret. He and his parents are spies.
Michael despises everything the Nazis stand for. But he joins in the Hitler Youth's horrific games and book burnings, playing the part so he can gain insider knowledge.
When Michael learns about Projekt 1065, a secret Nazi war mission, things get even more complicated. He must prove his loyalty to the Hitler Youth at all costs — even if it means risking everything he cares about.
Including… his own life.
Children's Picture books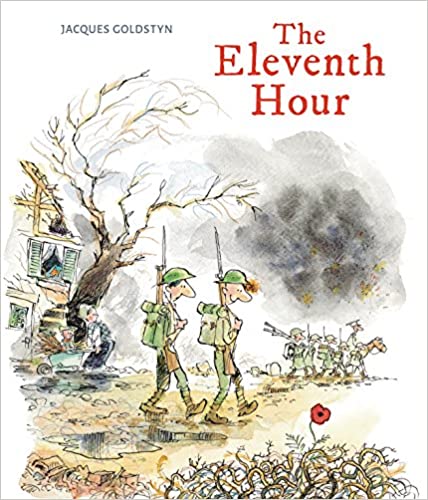 The Eleventh Hour by Jacques Goldstyn
Jim and Jules are childhood friends, born on the same day in the same village. All their lives, Jim has been first — born two minutes before Jules, always faster, always stronger. When the First World War breaks out in Europe, the two young men enlist in the fight with 30,000 other Canadians.
On the Front, conditions aren't epic and glorious but muddy and barbaric. Here, too, Jim is the first to attack. Jules is always two minutes behind: lagging in drills, missing the boat, handed chores instead of honors. On November 11, 1918, Jim and Jules are sent out to fight one last time. Jim, always first over the top of the trench, is shot and dies at 10:58am, two minutes before the Armistice takes effect at 11:00am.
Illustrated by political cartoonist and Letters to a Prisoner author Jacques Goldstyn and inspired by true events, this picture book is a simple, poignant, thought-provoking story to commemorate the hundredth anniversary of the Armistice in 2018.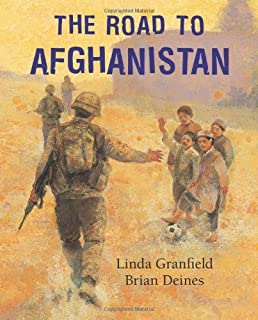 The Road to Afghanistan by Linda Granfield
A moving tribute to all the soldiers who have served with the Canadian Forces.
A young soldier just returned from Afghanistan has many memories: the beauty of the mountains and wildflowers, the colours of land and sky . . . but also the tragedy that war has brought to that ravaged country and those who fought there.
Memories shift to another soldier in the family ― great-grandfather's years in the trenches during WWI, and then grandfather's tour of duty during WWII. The young soldier also remembers those who did not return alive, but travelled home along the Highway of Heroes, honoured by silent observers.
In this timely new book aimed at a younger audience than most, award-winning author and noted war historian Linda Granfield delivers a moving and honest portrayal of military service. Complemented by poignant, evocative artwork by acclaimed illustrator Brian Deines, this book is sure to provide insight and to inspire pride in families all across Canada.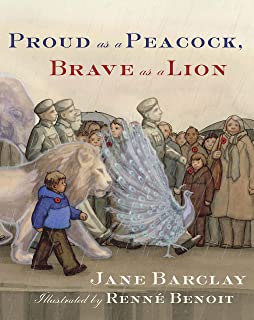 Proud as a Peacock,  Brave as a Lion by Jane Barclay
Much has been written about war and remembrance, but very little of it has been for young children. As questions come from a young grandchild, his grandpa talks about how, as a very young man, he was as proud as a peacock in uniform, busy as a beaver on his Atlantic crossing, and brave as a lion charging into battle. Soon, the old man's room is filled with an imaginary menagerie as the child thinks about different aspects of wartime. But as he pins medals on his grandpa's blazer and receives his own red poppy in return, the mood becomes more somber.
Outside, the crowd gathered for the veterans' parade grows as quiet as a mouse, while men and women — old and young — march past in the rain. A trumpet plays and Grandpa lays a wreath in memory of his lost friend. Just then, the child imagines an elephant in the mist. "Elephants never forget," he whispers to his grandpa. "Then let's be elephants," says the old man, as he wipes water from his eyes and takes his grandson's hand.
Children's Non Fiction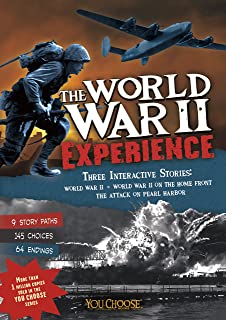 The World War 2 Experience, Capstone Press
There is no better way to understand World War II than to put yourself in the middle of the action. This collection of 3 You Choose books takes you from the Attack on Pearl Harbor to the battlefields of Europe, and the struggles and challenges of the homefront. With more than 140 choice and 64 possible endings, The World War II Experience will immerse you in the drama and action of World War II while providing greater understanding of this world changing event.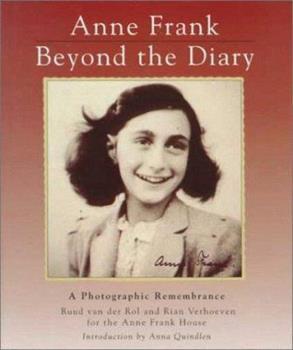 Anne Frank Beyond the Diary by Ruud Van Der Rol
Anne Frank lived a life filled with the enthusiasms and hopes shared by many young women coming into adulthood.  But the times Anne lived in and wrote of in her diary made her simple life extraordinary.  In over one hundred photographs, many which have never been published, this poignant memoir brings to life the harrowing story of one young Jewish woman's struggle to survive during a period of history which must never be forgotten.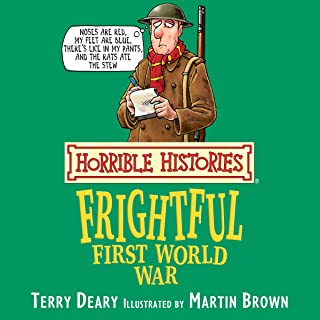 Horrible Histories First World War by Terry Deary
Discover all the foul facts about the Frightful First World War on audio, narrated by Terry Deary. Find out including what the 'Fat King' did with food scraps and dead horses, how sniffing your own pee could save your life in a gas attack and why a pair of old socks gave away top German secrets.