Happy July! July means hot days, BBQs and going swimming or to the beach! We've put together a list of book selections along this theme. This is only a small selection of books on this theme available through the library, if you would like any further book recommendations give us a call or email! All titles are available in print at the library or through Libby/Overdrive. Click on the title to place a hold! We hope you find something enjoyable to read!
Need help accessing Libby from your computer or mobile device? Email us at info@stirlinglibrary.com or call us at (613)395-2837 and a staff member will be happy to help. Need a library card? Contact us and we can set one up for you! We've divided the list into Adult Fiction, Adult Non-Fiction and Children's Books. Enjoy!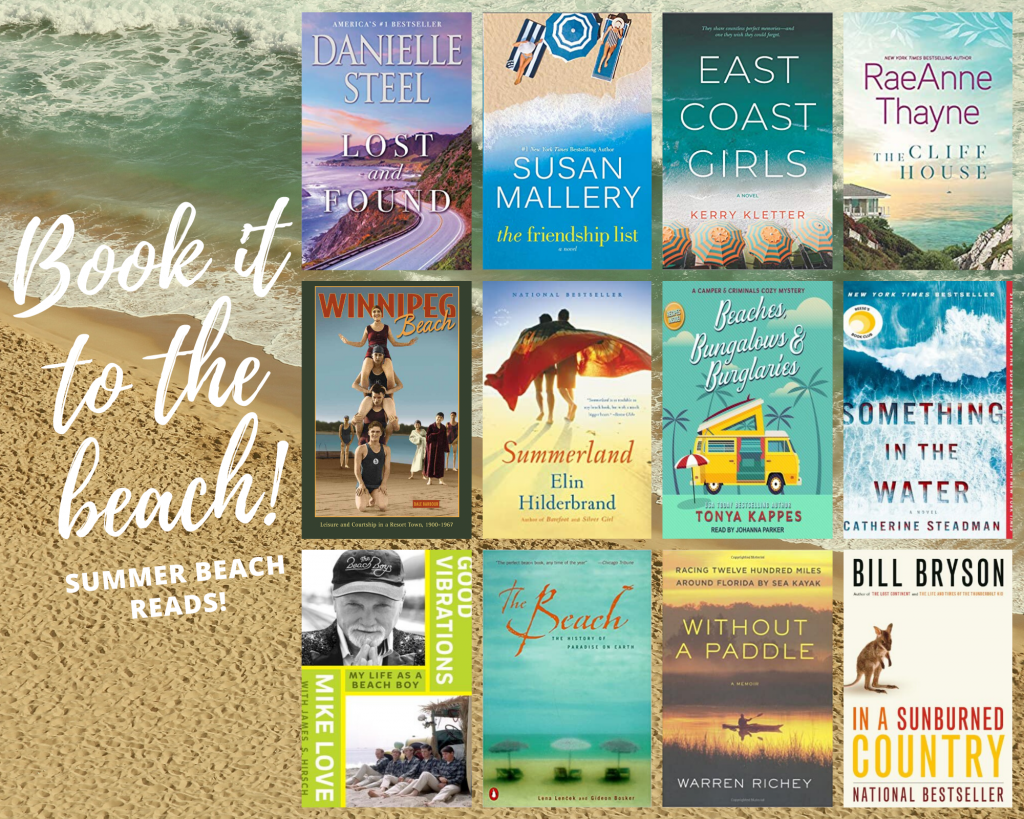 Adult Fiction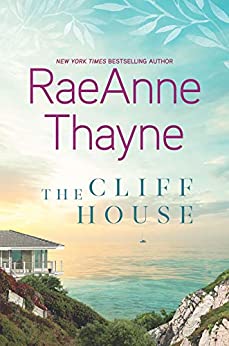 The Cliff House by RaeAnne Thayne
After the death of their mother, sisters Daisy and Beatriz Davenport found a home with their aunt Stella in the beautiful and welcoming town of Cape Sanctuary. They never knew all the dreams that Stella sacrificed to ensure they had everything they'd ever need. Now, with Daisy and Bea grown, it's time for Stella to reveal the secret she's been keeping from them—a secret that will change their family forever.
Bea thought she'd sown all her wild oats when she got pregnant far too young. The marriage that followed was rocky and not destined to last, but it gave Bea her wonderful, mature, now eleven-year-old daughter, Marisol. But just as she's beginning to pursue a new love with an old friend, Bea's ex-husband resurfaces and turns their lives completely upside down.
Then there's Daisy—sensible, rational, financially prudent Daisy. She's never taken a risk in her life—until she meets a man who makes her question everything she thought she knew about life, love and the power of taking chances.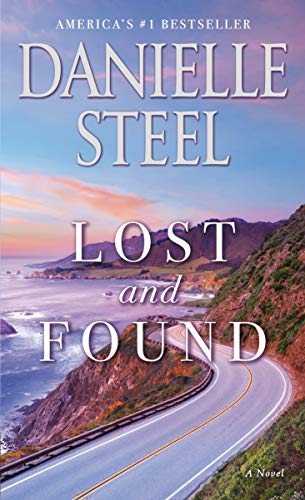 Lost and Found by Danielle Steel
It all starts with a fall from a ladder, in a firehouse in New York City. The firehouse has been converted into a unique Manhattan home and studio where renowned photographer Madison Allen works and lives after raising three children on her own. But the accident, which happens while Maddie is sorting through long-forgotten personal mementos and photos, results in more than a broken ankle. It changes her life.
Spurred by old memories, the forced pause in her demanding schedule, and an argument with her daughter that leads to a rare crisis of confidence, Maddie embarks on a road trip.  She hopes to answer questions about the men she loved and might have married—but didn't—in the years after she was left alone with three young children. Wearing a cast and driving a rented SUV, she sets off to reconnect with three very different men—one in Boston, one in Chicago, and another in Wyoming—to know once and for all if the decisions she made long ago were the right ones. Before moving forward into the future, she is compelled to confront the past.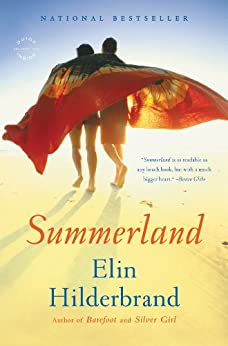 Summerland by Elin Hilderbrand
A warm June evening, a local tradition: the students of Nantucket High have gathered for a bonfire on the beach. What begins as a graduation night celebration ends in tragedy after a horrible car crash leaves the driver, Penny Alistair, dead, and her twin brother in a coma. The other passengers, Penny's boyfriend, Jake, and her friend Demeter, are physically unhurt–but the emotional damage is overwhelming. Questions linger about what happened before Penny took the wheel.
As summer unfolds, startling truths are revealed about the survivors and their parents, the secrets kept, promises broken, and hearts betrayed.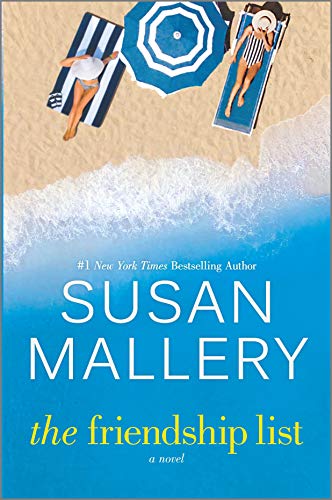 The Friendship List by Susan Mallery
Single mom Ellen Fox couldn't be more content—until she overhears her son saying he can't go to his dream college because she needs him too much. If she wants him to live his best life, she has to convince him she's living hers.
So Unity Leandre, her best friend since forever, creates a list of challenges to push Ellen out of her comfort zone. Unity will complete the list, too, but not because she needs to change. What's wrong with a thirtysomething widow still sleeping in her late husband's childhood bed?
The Friendship List begins as a way to make others believe they're just fine. But somewhere between "wear three-inch heels" and "have sex with a gorgeous guy," Ellen and Unity discover that life is meant to be lived with joy and abandon, in a story filled with humor, heartache and regrettable tattoos.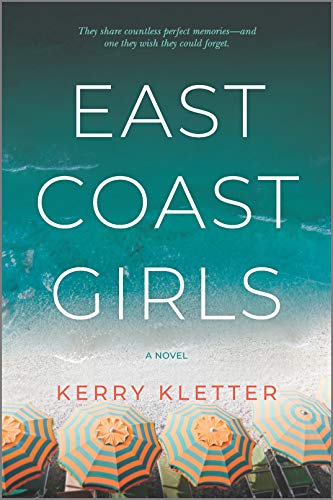 East Coast Girls by Kerry Kletter
Childhood friends Hannah, Maya, Blue and Renee share a bond that feels more like family. Growing up, they had difficult home lives, and the summers they spent together in Montauk were the happiest memories they ever made. Then, the summer after graduation, one terrible night changed everything.
Twelve years have passed since that fateful incident, and their sisterhood has drifted apart, each woman haunted by her own lost innocence. But just as they reunite in Montauk for one last summer escape, hoping to find happiness once more, tragedy strikes again. This time it'll test them like never before, forcing them to confront decisions they've each had to live with and old secrets that refuse to stay buried.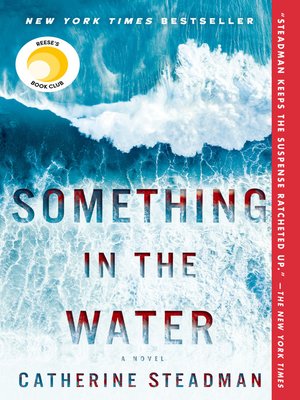 Something in the Water by Catherine Steadman
Erin is a documentary filmmaker on the brink of a professional breakthrough, Mark a handsome investment banker with big plans. Passionately in love, they embark on a dream honeymoon to the tropical island of Bora Bora, where they enjoy the sun, the sand, and each other. Then, while scuba diving in the crystal blue sea, they find something in the water. . . . Could the life of your dreams be the stuff of nightmares?
Suddenly the newlyweds must make a dangerous choice: to speak out or to protect their secret. After all, if no one else knows, who would be hurt? Their decision will trigger a devastating chain of events. . . . Have you ever wondered how long it takes to dig a grave?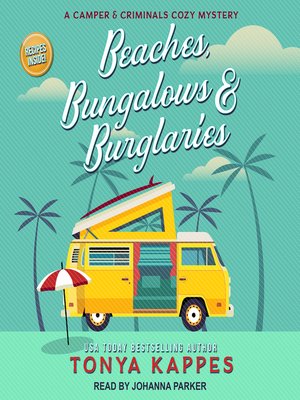 Beaches, Bungalows & Burglaries by Tonya Kappes
Mae West, a far cry from the Hollywood actress, has been thrown for a loop. Her plush lifestyle in the big city of New York comes to a screeching halt after the FBI raids her mansion and arrests her husband, Paul West, for a Ponzi scheme that rips people out of millions of dollars. Mae finds herself homeless, friendless, and penniless. All hope isn't lost . . . the only thing Mae got to keep that the government didn't seize is a tourist camp ground, Happy Trails, in Normal, Kentucky. By the look of the brochure, Happy Trails has plush Kentucky Bluegrass, a crystal clear lake, and a beach chair with her name on it. Mae figures she'll take a couple weeks' vacation with her toes dipped in the lake. Mae quickly finds out that Happy Trails and the citizens of Normal were also victims of Paul's schemes, making her lower than than lake scum in the residents' eyes. Mae doesn't think things could get much worse, but as luck would have it, Paul West has escaped from prison and is found dead, murdered, floating in the Happy Trails lake. Time is running out for Mae to prove that she's innocent and nothing like her husband. If only she could get someone to believe her before the curtain is closed on this Hollywood namesake.
Adult Non-Fiction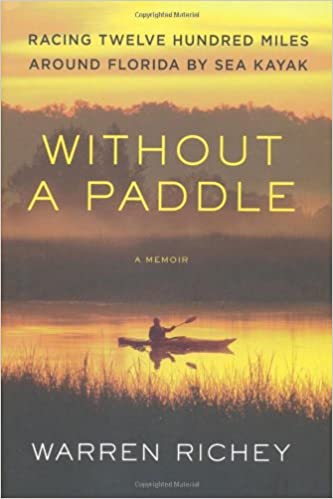 Without a Paddle by Warren Richey
As far as Warren Richey knew, his life was on course. A reporter with a beautiful wife and talented son, Richey couldn't imagine how it could be any better….Then his marriage falls apart and he can't imagine how it could be any worse.
The divorce leaves Richey questioning everything, while struggling to find a way forward. To get his bearings, he enters the first Ultimate Florida Challenge, an all-out twelve-hundred-mile kayak race around Florida.
The UFC is less of a race than it is a dare or a threat. The thirty-day deadline sets a grueling, twenty-four-hour-a-day pace through shark- , alligator- , and even python-infested waters. But those twelve hundred miles are only a fraction of a journey that pulls Richey back to when he was embedded with troops in Iraq, reporting on missing children, and hiking the mountains of Montana with his son, and shows him where he went wrong, where he went right, and how to do it better the second time around.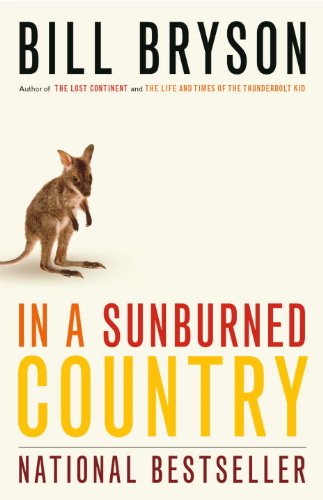 In a Sunburned Country by Bill Bryson
Australia is the only island that is also a continent, and the only continent that is also a country. Its aboriginal people, a remote and mysterious race with a tragic history, have made it their home for millennia. And despite the fact that it is the most desiccated, infertile and climatically aggressive of all inhabited continents, it teems with life. In fact, Australia has more things that can kill you in extremely nasty ways than anywhere else: sharks, crocodiles, the planet's ten most deadly poisonous snakes, fluffy yet toxic caterpillars, sea shells that actually attack you, and the unbelievable box jellyfish (don't ask). The dangerous riptides of the sea and the sun-baked wastes of the outback both lie in wait for the unwary.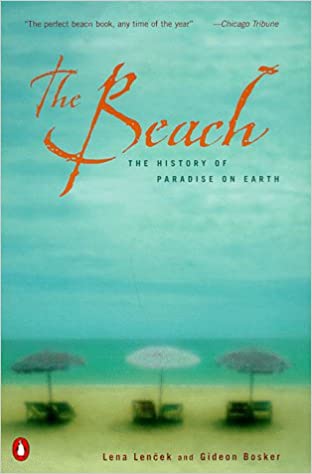 The Beach by Lena Lencek & Gideo Basker
The full story of the seashore: its natural and social history, spectacles, and scandals. The turquoise surf and sugary sand of the beach make it a favorite retreat today, but this wasn't always so. The oceans of antiquity engendered contradictory feelings. Greek and Roman myths filled it with bellicose monsters and alluring sirens. Medieval Europeans feared immersion in water. But the rediscovery of its medicinal attractions in the seventeenth century soon glorified the beach as an avenue for social pursuits.
In this elegant and illuminating account, Lencek and Bosker chart the evolution of the seaside from the margins of civilization, when "exotic" meant remote and terrifying, to its present role as the center of recreation and escape. Sexuality, health, fashion, sport, beach architecture, and beachwear all have their place in the progression toward the beach resorts that represent Nirvana for the twentieth-century pleasure seeker.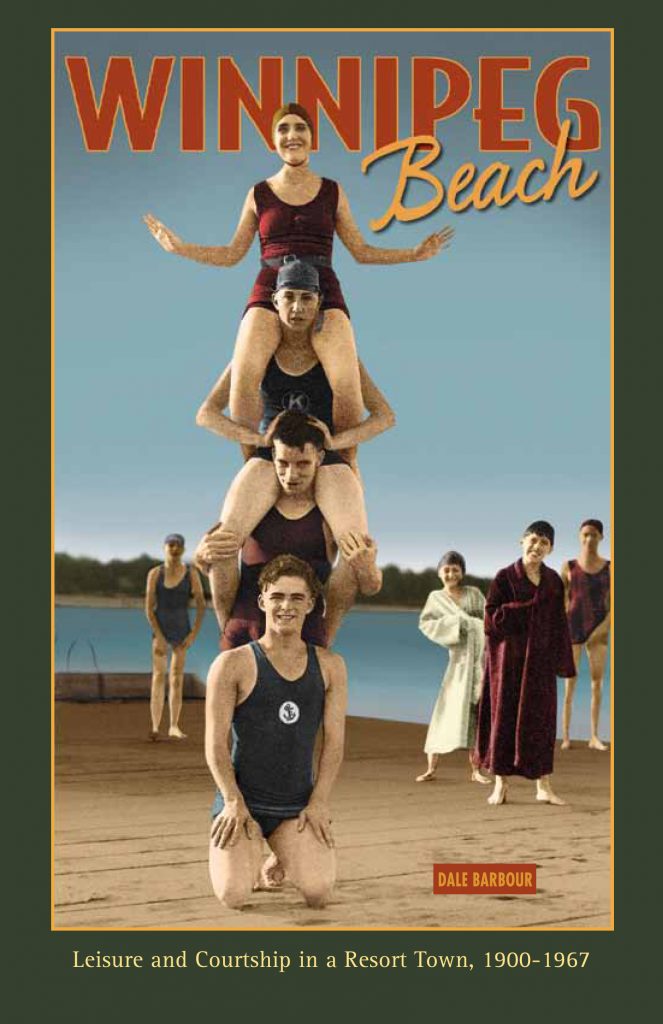 Winnipeg Beach by Dale Barbour
During the first half of the twentieth century, Winnipeg Beach proudly marketed itself as the Coney Island of the West. Located just north of Manitoba's bustling capital, it drew 40,000 visitors a day and served as an important intersection between classes, ethnic communities, and perhaps most importantly, between genders. In Winnipeg Beach, Dale Barbour takes us into the heart of this turn-of-the-century resort area and introduces us to some of the people who worked, played and lived in the resort. Through photographs, interviews, and newspaper clippings he presents a lively history of this resort area and its surprising role in the evolution of local courtship and dating practices, from the commoditization of the courting experience by the Canadian Pacific Railway's "Moonlight Specials," through the development of an elaborate amusement area that encouraged public dating, and to its eventual demise amid the moral panic over sexual behaviour during the 1950s and '60s.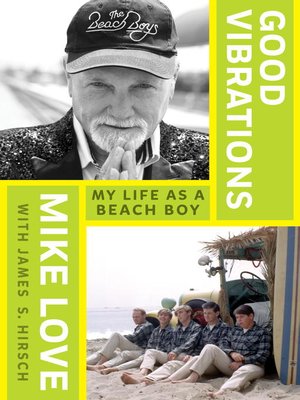 Good Vibrations: My Life as a Beach Boy by Mike Love and James S. Hirsch
As a founding member of The Beach Boys, Mike Love has spent an extraordinary fifty-five years, and counting, as the group's lead singer and one of its principal lyricists. The Beach Boys, from their California roots to their international fame, are a unique American story — one of overnight success and age-defying longevity; of musical genius and reckless self-destruction; of spirituality, betrayal, and forgiveness — and Love is the only band member to be part of it each and every step. His own story has never been fully told, of how a sheet-metal apprentice became the quintessential front man for America's most successful rock band, singing in more than 5,600 concerts in 26 countries.Love describes the stories behind his lyrics for pop classics such as "Good Vibrations," "California Girls," "Surfin' USA," and "Kokomo," while providing vivid portraits of the turbulent lives of his three gifted cousins, Brian, Dennis, and Carl Wilson.
Children's Books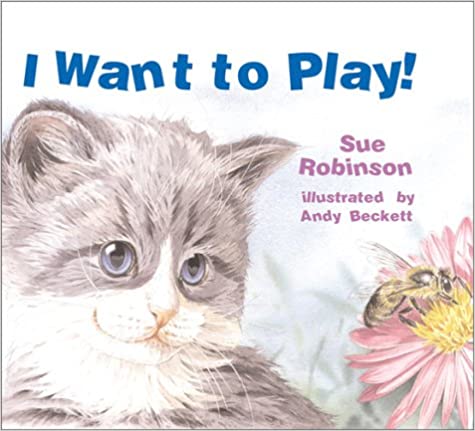 I want to Play! by Sue Robinson
All kittens love to play! Naturalistic illustrations rendered in vivid colors are presented with a charming little story about Bonnie, a kitten who slips out of bed early one morning and has an adventure as she encounters the many critters who live in the backyard. The story will appeal especially to preschool boys and girls, because Bonnie's innocent curiosity and delight in nature are very much like the reactions of most small children. Bonnie seeks out a playmate among bees, ducklings, and fish in a nearby pond. Before long, she finds herself in trouble—until Mom comes to the rescue!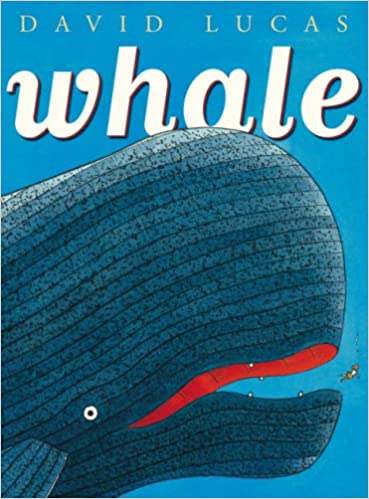 Whale by David Lucas
When a giant whale washes up on shore—on top of young Joe's town, in fact—no one knows what to do! The Mayor declares that the town is ruined. The Whale laments that all he's good for now is a large fish pie. The Fishmonger quickly agrees. But Joe is determined to set things right.
With the help of Joe, some impressive teamwork, invaluable wisdom from the Owl and the Innumerable Stars, and a whole lot of . . . singing, order is restored. Even better, Joe and his neighbors make a new—and very large—friend.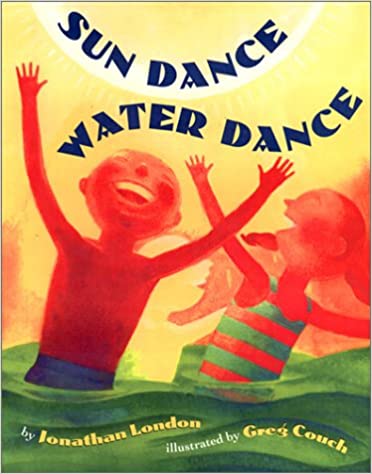 Sun Dance Water Dance by Jonathan London
Filled with vibrant illustrations and lyrical text, a delightful celebration of summer follows a group of friends as they enjoy a wonderful day outside splashing in the water, baking in the sun, running around barefoot, having picnics in the shade, and sleeping under the stars.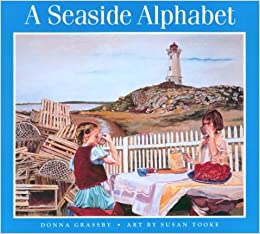 A Seaside Alphabet by Donna Grassby
Whether it's a treasure hunt on Jewell Island, Maine, a sunny afternoon on the rocks at Peggy's Cove, Nova Scotia, or a dip in the ocean on Prince Edward Island, life by the sea is fun. This gloriously illustrated picture book is a celebration of all things coastal: humpback whales, teeming wildlife, and most of all, people who make their homes by the ocean. Seaside life is shown in twenty-six magnificent illustrations. The alliterative text and the detailed notes at the back make the book as informative as it is beautiful. For those lucky enough to have visited the coast, as well as those who only dream of the sea, this book is a feast for the eyes and for the spirit.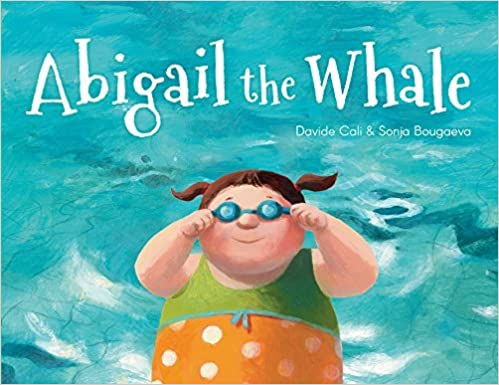 Abigail the Whale by Davide Cali & Sonja Bougaeva
Abigail dreads swimming lessons. Every time she dives into the pool, she makes a big splash, and all the girls in her class shout: "Abigail's a whale!" Abigail can see that she is larger than the other girls. She feels huge, heavy, and out of place.
Abigail's swimming teacher takes her aside and points out: we can change how we see ourselves. He offers a creative visualization technique she can use to feel bolder, more confident, and more accepting of herself. Abigail tries it out in challenging situations that week—walking home in the dark, eating her vegetables, trying to fall asleep. Illustrations in the book show her perspective morphing powerfully to match her new thought patterns.
Next time she's in swimming class, instead of feeling heavy, Abigail thinks sardine, eel, barracuda, shark! She starts to figure out how to draw on mindfulness, creative thinking, resilience, and positive self-esteem to embrace exactly who she is. This picture book supports social/emotional learning and serves as a perfect jumping-off point for topics like bullying, empathy, confidence, and creative problem solving.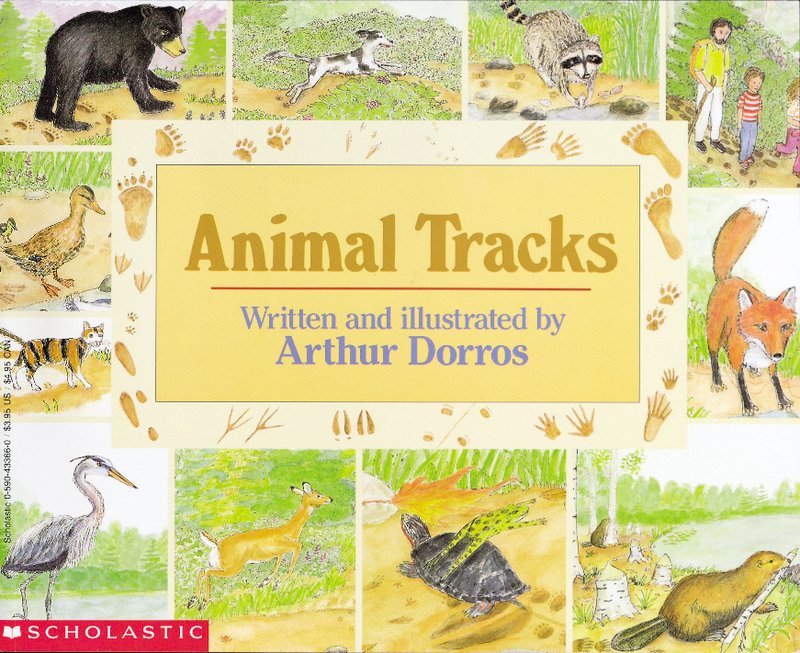 Animal Tracks by Arthur Dorros
Through a guessing-game format and simple text, young readers learn to identify animals by looking at their tracks.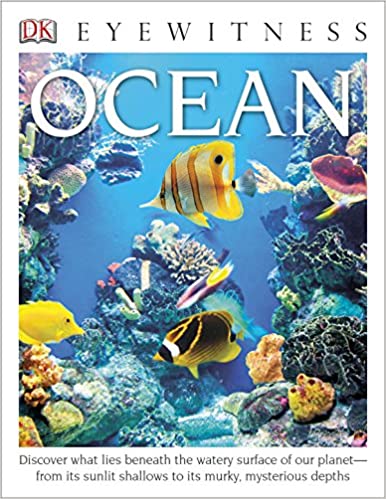 Ocean by Miranda MacQuitty
Dive in and discover the watery world covering most of our earth and the amazing wildlife in its depths in Eyewitness: Oceans. Through images, maps and informative text learn about life on the shore to the darkest depths of the ocean floor, including predators and prey, gas and oil exploration, products of the ocean, brave explorers and what the human race can do to help preserve one of the earth's most valuable resources.
For over 25 years, DK's Eyewitness books have been the most trusted nonfiction series in classrooms, libraries, and homes around the world. The Eyewitness series continues to be relevant in the ever-changing world of education and remain the go-to source for homework help, research projects, reluctant readers, ESL students, and, as always, to satisfy the minds of curious kids.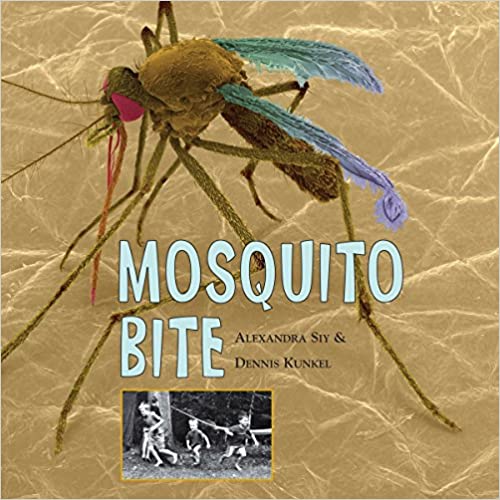 Mosquito Bite by Alexandra Siy & Dennis Kunkel
The boy listens.
The girl is getting closer.
Suddenly, there's another sound.
A droning buzz.
Something else is looking for the boy.
The seeker is a mosquito, Culex pipiens, and her search is a matter of life and death. She must find food—blood—to nourish the hundreds of tiny eggs inside her body.
Black-and-white photographs show the children's game of hide-and-seek, while astonishing micrographs show Culex and her world as seen through an electron microscope. Zoom in for a close-up view: A blade of grass looks like a menacing field of spines. A mosquito's eye becomes a bundle of tightly packed tubes.
Discover the life story of a mosquito from a truly larger-than-life point of view.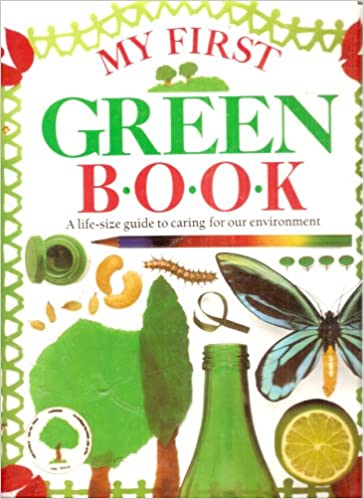 My First Green Book by Angela Wilkes
This is a practical book with a serious message how to help protect our planet and its environment. Children can learn about environmental issues through activities that include creating a wildlife garden and performing simple tests to measure air pollution and acid rain.