September 30th has been deemed the National Day for Truth and Reconciliation to commemorate the history and intergenerational trauma caused by residential schools. In honour of this we have compiled a list of resources that you can access to celebrate Indigenous authors and help you (and your children) better understand the effects that Residential Schools have had on Indigenous Peoples.
This list of book selections are available through Libby as e-books or e-audiobooks or in print. Place a hold on any of the titles by accessing our online catalogue or give us a call or email. This is by no means a comprehensive list, but it's a start. Many of the authors listed below have written other books that are just as good as those listed here so be sure to check out their other work as well!
Need help accessing Libby from your computer or mobile device? Email us at info@stirlinglibrary.com or call us at (613)395-2837 and a staff member will be happy to help. Need a library card? Contact us and we can set one up for you!
We've divided the list into Adult Fiction, Adult Non-Fiction, Young Adult and Children's Books. Clicking on the book title will take you to the library catalogue where you will be able to download the e-book or audiobook or place a hold on the book.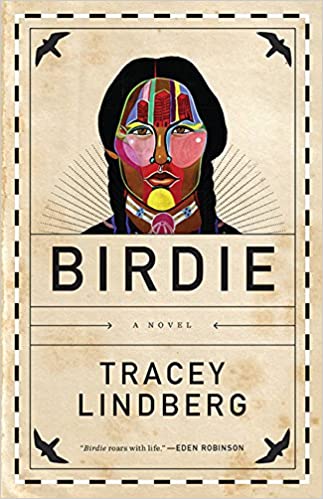 Birdie, Tracey Lindberg
A big, beautiful Cree woman with a dark secret in her past, Bernice ("Birdie") has left her home in northern Alberta to travel to Gibsons, B.C. She is on something of a vision quest, looking for family, for home, for understanding. She is also driven by the leftover teenaged desire to meet Pat Johns–Jesse from The Beachcombers–because he is, as she says, a working, healthy Indian man. Birdie heads for Molly's Reach to find answers, but they are not the ones she expected. With the arrival in Gibsons of her Auntie Val and her cousin Skinny Freda, Birdie begins to draw from her dreams the lessons she was never fully taught in life. Informed by the lore and knowledge of Cree traditions, Birdie is a darkly comic and moving first novel about the universal experience of recovering from tragedy. At heart, it is the story of an extraordinary woman who travels to the deepest part of herself to find the strength to face the past and to build a new life. Available for borrowing in print and eBook.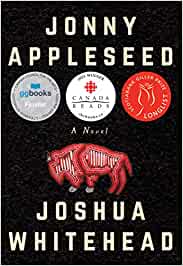 Jonny Appleseed, Joshua Whitehead
A tour-de-force debut novel about a Two-Spirit Indigiqueer young man and proud NDN glitter princess who must reckon with his past when he returns home to his reserve. "You're gonna need a rock and a whole lotta medicine" is a mantra that Jonny Appleseed, a young Two-Spirit/Indigiqueer, repeats to himself in this vivid and utterly compelling debut novel by poet Joshua Whitehead. Off the reserve and trying to find ways to live and love in the big city, Jonny becomes a cybersex worker who fetishizes himself in order to make a living. Self-ordained as an NDN glitter princess, Jonny has one week before he must return to the "rez"—and his former life—to attend the funeral of his stepfather. The seven days that follow are like a fevered dream: stories of love, trauma, sex, kinship, ambition, and the heartbreaking recollection of his beloved kokum (grandmother). Jonny's life is a series of breakages, appendages, and linkages—and as he goes through the motions of preparing to return home, he learns how to put together the pieces of his life. Jonny Appleseed is a unique, shattering vision of First Nations life, full of grit, glitter, and dreams. Available for borrowing through Libby in eBook and eAudiobook.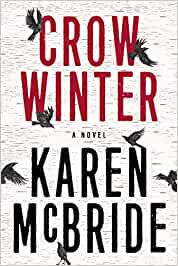 Crow Winter, Karen McBride
Nanabush. A name that has a certain weight on the tongue—a taste. Like lit sage in a windowless room or aluminum foil on a metal filling.Trickster. Storyteller. Shape-shifter. An ancient troublemaker with the power to do great things, only he doesn't want to put in the work.Since coming home to Spirit Bear Point First Nation, Hazel Ellis has been dreaming of an old crow. He tells her he's here to help her, save her. From what, exactly? Sure, her dad's been dead for almost two years and she hasn't quite reconciled that grief, but is that worth the time of an Algonquin demigod?Soon Hazel learns that there's more at play than just her own sadness and doubt. The quarry that's been lying unsullied for over a century on her father's property is stirring the old magic that crosses the boundaries between this world and the next. With the aid of Nanabush, Hazel must unravel a web of deceit that, if left untouched, could destroy her family and her home on both sides of the Medicine Wheel. Available for borrowing as an eBook.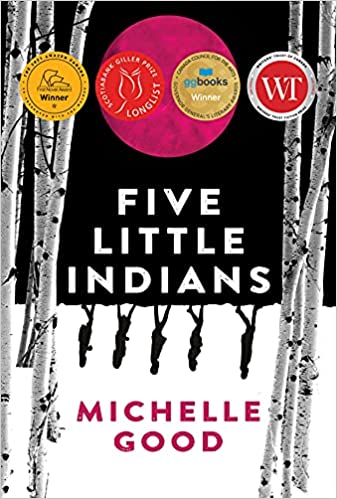 Five Little Indians, Michelle Good
Taken from their families when they are very small and sent to a remote, church-run residential school, Kenny, Lucy, Clara, Howie and Maisie are barely out of childhood when they are finally released after years of detention.Alone and without any skills, support or families, the teens find their way to the seedy and foreign world of Downtown Eastside Vancouver, where they cling together, striving to find a place of safety and belonging in a world that doesn't want them. The paths of the five friends cross and crisscross over the decades as they struggle to overcome, or at least forget, the trauma they endured during their years at the Mission.Fuelled by rage and furious with God, Clara finds her way into the dangerous, highly charged world of the American Indian Movement. Maisie internalizes her pain and continually places herself in dangerous situations. Famous for his daring escapes from the school, Kenny can't stop running and moves restlessly from job to job—through fishing grounds, orchards and logging camps—trying to outrun his memories and his addiction. Lucy finds peace in motherhood and nurtures a secret compulsive disorder as she waits for Kenny to return to the life they once hoped to share together. After almost beating one of his tormentors to death, Howie serves time in prison, then tries once again to re-enter society and begin life anew.With compassion and insight, Five Little Indians chronicles the desperate quest of these residential school survivors to come to terms with their past and, ultimately, find a way forward. Available as an eBook or eAudiobook.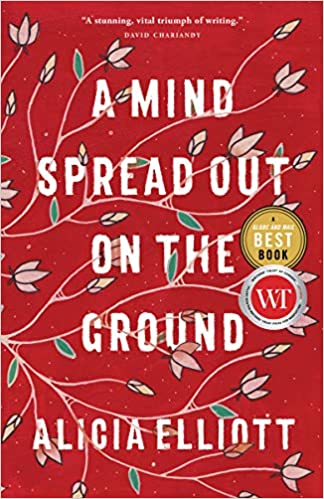 A Mind Spread Out on the Ground, Alicia Elliot
A bold and profound meditation on trauma, legacy, oppression and racism in North America from award-winning Haudenosaunee writer Alicia Elliott. In an urgent and visceral work that asks essential questions about the treatment of Native people in North America while drawing on intimate details of her own life and experience with intergenerational trauma, Alicia Elliott offers indispensable insight into the ongoing legacy of colonialism. She engages with such wide-ranging topics as race, parenthood, love, mental illness, poverty, sexual assault, gentrifcation, writing and representation, and in the process makes connections both large and small between the past and present, the personal and political—from overcoming a years-long battle with head lice to the way Native writers are treated within the Canadian literary industry; her unplanned teenage pregnancy to the history of dark matter and how it relates to racism in the court system; her childhood diet of Kraft Dinner to how systemic oppression is directly linked to health problems in Native communities. With deep consideration and searing prose, Elliott provides a candid look at our past, an illuminating portrait of our present and a powerful tool for a better future. Available as an eBook or eAudiobook.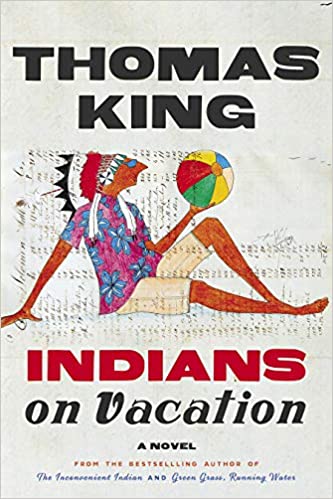 Indians on Vacation, Thomas King
Inspired by a handful of old postcards sent by Uncle Leroy nearly a hundred years earlier, Bird and Mimi attempt to trace Mimi's long-lost uncle and the family medicine bundle he took with him to Europe. By turns witty, sly and poignant, this is the unforgettable tale of one couple's holiday trip to Prague. The often grumpy Bird and optimistic Mimi and their wanderings through the European capitals reveal a complicated history, both personal and political. Available in print, eBook or eAudiobook. Also check out some of Thomas King's other work available in print in the library.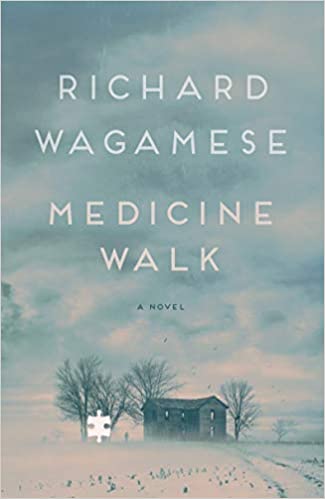 Medicine Walk, Richard Wagamese
Franklin Starlight is called to visit his father, Eldon. He's sixteen years old and has had the most fleeting of relationships with the man. The rare moments they've shared haunt and trouble Frank, but he answers the call, a son's duty to a father. He finds Eldon decimated after years of drinking, dying of liver failure in a small town flophouse. Eldon asks his son to take him into the mountains, so he may be buried in the traditional Ojibway manner. What ensues is a journey through the rugged and beautiful backcountry, and a journey into the past, as the two men push forward to Eldon's end. From a poverty-stricken childhood, to the Korean War, and later the derelict houses of mill towns, Eldon relates both the desolate moments of his life and a time of redemption and love and in doing so offers Frank a history he has never known, the father he has never had, and a connection to himself he never expected. A novel about love, friendship, courage, and the idea that the land has within it powers of healing, Medicine Walk reveals the ultimate goodness of its characters and offers a deeply moving and redemptive conclusion. Available in print and eBook. Be sure to check out Richard Wagamese's other work too!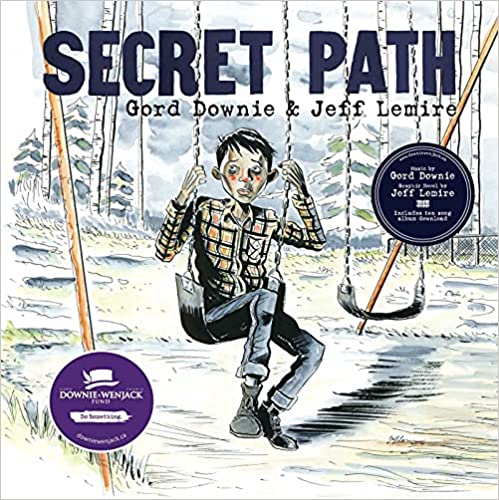 Secret Path, Gord Downie
Chanie, misnamed Charlie by his teachers, was a young boy who died on October 22, 1966, walking the railroad tracks, trying to escape from the Cecilia Jeffrey Indian Residential School to return home. Chanie's home was 400 miles away. He didn't know that. He didn't know where it was, nor how to find it, but, like so many kids–more than anyone will be able to imagine–he tried. Chanie's story is Canada's story. We are not the country we thought we were. History will be re-written. We are all accountable. Secret Path acknowledges a dark part of Canada's history–the long suppressed mistreatment of Indigenous children and families by the residential school system–with the hope of starting our country on a road to reconciliation. Every year as we remember Chanie Wenjack, the hope for Secret Path is that it educates all Canadians young and old on this omitted part of our history, urging our entire nation to play an active role in the preservation of Indigenous lives and culture in Canada. Available in print for borrowing.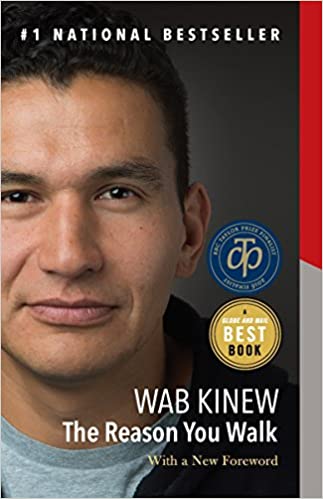 The Reason You Walk, Wab Kinew
When his father was given a diagnosis of terminal cancer, Winnipeg broadcaster and musician Wab Kinew decided to spend a year reconnecting with the accomplished but distant aboriginal man who'd raised him. The Reason You Walk spans the year 2012, chronicling painful moments in the past and celebrating renewed hopes and dreams for the future. As Kinew revisits his own childhood in Winnipeg and on a reserve in Northern Ontario, he learns more about his father's traumatic childhood at residential school. Invoking hope, healing and forgiveness, The Reason You Walk is a poignant story of a towering but damaged father and his son as they embark on a journey to repair their family bond. By turns lighthearted and solemn, Kinew gives us an inspiring vision for family and cross-cultural reconciliation, and a wider conversation about the future of aboriginal peoples. Available in print and eBook.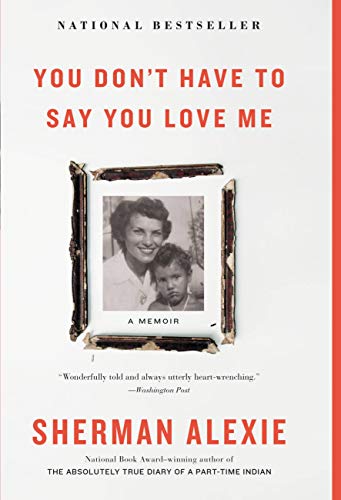 You Don't Have to Say You Love Me, Sherman Alexie
Family relationships are never simple. But Sherman Alexie's bond with his mother Lillian was more complex than most. She plunged her family into chaos with a drinking habit, but shed her addiction when it was on the brink of costing her everything. She survived a violent past, but created an elaborate facade to hide the truth. She selflessly cared for strangers, but was often incapable of showering her children with the affection that they so desperately craved. She wanted a better life for her son, but it was only by leaving her behind that he could hope to achieve it. It's these contradictions that made Lillian Alexie a beautiful, mercurial, abusive, intelligent, complicated, and very human woman.
When she passed away, the incongruities that defined his mother shook Sherman and his remembrance of her. Grappling with the haunting ghosts of the past in the wake of loss, he responded the only way he knew how: he wrote. The result is a stunning memoir filled with raw, angry, funny, profane, tender memories of a childhood few can imagine, much less survive. An unflinching and unforgettable remembrance, You Don't Have to Say You Love Me is a powerful, deeply felt account of a complicated relationship. Available in print.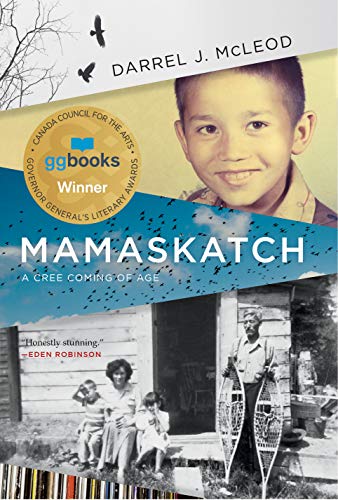 Mamaskatch, Darrel J. McLeod
Growing up in the tiny village of Smith, Alberta, Darrel J. McLeod was surrounded by his Cree family's history. In shifting and unpredictable stories, his mother, Bertha, shared narratives of their culture, their family and the cruelty that she and her sisters endured in residential school. McLeod was comforted by her presence and that of his many siblings and cousins, the smells of moose stew and wild peppermint tea, and his deep love of the landscape. Bertha taught him to be fiercely proud of his heritage and to listen to the birds that would return to watch over and guide him at key junctures of his life. However, in a spiral of events, Darrel's mother turned wild and unstable, and their home life became chaotic. Sweet and innocent by nature, Darrel struggled to maintain his grades and pursue an interest in music while changing homes many times, witnessing violence, caring for his younger siblings and suffering abuse at the hands of his surrogate father. Meanwhile, his sibling's gender transition provoked Darrel to deeply question his own sexual identity. The fractured narrative of Mamaskatch mirrors Bertha's attempts to reckon with the trauma and abuse she faced in her own life, and captures an intensely moving portrait of a family of strong personalities, deep ties and the shared history that both binds and haunts them. Beautifully written, honest and thought-provoking, Mamaskatch—named for the Cree word used as a response to dreams shared—is ultimately an uplifting account of overcoming personal and societal obstacles. In spite of the traumas of Darrel's childhood, deep and mysterious forces handed down by his mother helped him survive and thrive: her love and strength stayed with him to build the foundation of what would come to be a very fulfilling and adventurous life. Available as an eBook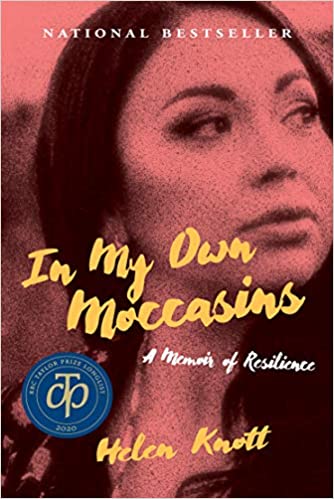 In My Own Moccasins, Helen Knott
Helen Knott, a highly accomplished Indigenous woman, seems to have it all. But in her memoir, she offers a different perspective. In My Own Moccasins is an unflinching account of addiction, intergenerational trauma, and the wounds brought on by sexual violence. It is also the story of sisterhood, the power of ceremony, the love of family, and the possibility of redemption. With gripping moments of withdrawal, times of spiritual awareness, and historical insights going back to the signing of Treaty 8 by her great-great grandfather, Chief Bigfoot, her journey exposes the legacy of colonialism, while reclaiming her spirit. Available as an eBook.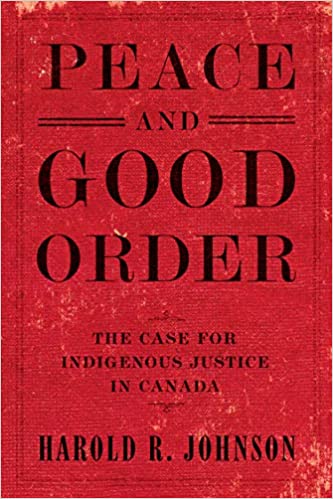 Peace and Good Order, Harold R. Johnson
An urgent, informed, intimate condemnation of the Canadian state and its failure to deliver justice to Indigenous people by national bestselling author and former Crown prosecutor Harold R. Johnson."The night of the decision in the Gerald Stanley trial for the murder of Colten Boushie, I received a text message from a retired provincial court judge. He was feeling ashamed for his time in a system that was so badly tilted. I too feel this way about my time as both defence counsel and as a Crown prosecutor; that I didn't have the courage to stand up in the court room and shout 'Enough is enough.' This book is my act of taking responsibility for what I did, for my actions and inactions." —Harold R. JohnsonIn early 2018, the failures of Canada's justice system were sharply and painfully revealed in the verdicts issued in the deaths of Colten Boushie and Tina Fontaine. The outrage and confusion that followed those verdicts inspired former Crown prosecutor and bestselling author Harold R. Johnson to make the case against Canada for its failure to fulfill its duty under Treaty to effectively deliver justice to Indigenous people, worsening the situation and ensuring long-term damage to Indigenous communities. In this direct, concise, and essential volume, Harold R. Johnson examines the justice system's failures to deliver "peace and good order" to Indigenous people. He explores the part that he understands himself to have played in that mismanagement, drawing on insights he has gained from the experience; insights into the roots and immediate effects of how the justice system has failed Indigenous people, in all the communities in which they live; and insights into the struggle for peace and good order for Indigenous people now. Available as an eBook and eAudiobook.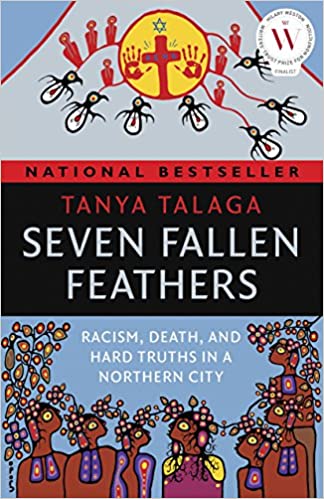 Seven Fallen Feathers, Tanya Talaga
Over the span of ten years, seven high school students died in Thunder Bay, Ontario. The seven were hundreds of miles away from their families, forced to leave their reserve because there was no high school there for them to attend. Award-winning journalist Tanya Talaga delves into the history of this northern city that has come to manifest, and struggle with, human rights violations past and present against aboriginal communities. Available in print, eBook and eAudiobook.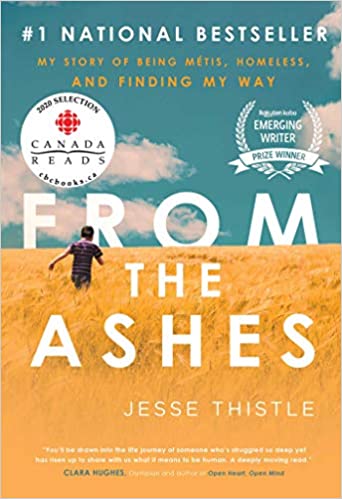 From the Ashes, Jesse Thistle
Jesse Thistle, once a high school dropout and now a rising Indigenous scholar, chronicles his life on the streets and how he overcame trauma and addiction to discover the truth about who he is.If I can just make it to the next minute…then I might have a chance to live; I might have a chance to be something more than just a struggling crackhead. From the Ashes is a remarkable memoir about hope and resilience, and a revelatory look into the life of a Métis-Cree man who refused to give up. Abandoned by his parents as a toddler, Jesse Thistle briefly found himself in the foster-care system with his two brothers, cut off from all they had known. Eventually the children landed in the home of their paternal grandparents, whose tough-love attitudes quickly resulted in conflicts. Throughout it all, the ghost of Jesse's drug-addicted father haunted the halls of the house and the memories of every family member. Struggling with all that had happened, Jesse succumbed to a self-destructive cycle of drug and alcohol addiction and petty crime, spending more than a decade on and off the streets, often homeless. Finally, he realized he would die unless he turned his life around. In this heartwarming and heart-wrenching memoir, Jesse Thistle writes honestly and fearlessly about his painful past, the abuse he endured, and how he uncovered the truth about his parents. Through sheer perseverance and education—and newfound love—he found his way back into the circle of his Indigenous culture and family. An eloquent exploration of the impact of prejudice and racism, From the Ashes is, in the end, about how love and support can help us find happiness despite the odds. Available as an eBook and eAudiobook.

Firekeeper's Daughter, Angeline Boulley
Eighteen-year-old Daunis Fontaine has never quite fit in, both in her hometown and on the nearby Ojibwe reservation. She dreams of a fresh start at college, but when family tragedy strikes, Daunis puts her future on hold to look after her fragile mother. The only bright spot is meeting Jamie, the charming new recruit on her brother Levi's hockey team.
Yet even as Daunis falls for Jamie, she senses the dashing hockey star is hiding something. Everything comes to light when Daunis witnesses a shocking murder, thrusting her into an FBI investigation of a lethal new drug.
Reluctantly, Daunis agrees to go undercover, drawing on her knowledge of chemistry and Ojibwe traditional medicine to track down the source. But the search for truth is more complicated than Daunis imagined, exposing secrets and old scars. At the same time, she grows concerned with an investigation that seems more focused on punishing the offenders than protecting the victims.
Now, as the deceptions–and deaths–keep growing, Daunis must learn what it means to be a strong Anishinaabe kwe (Ojibwe woman) and how far she'll go for her community, even if it tears apart the only world she's ever known. Available in print.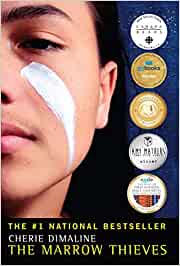 The Marrow Thieves, Cherie Dimaline
Humanity has nearly destroyed its world through global warming, but now an even greater evil lurks. The indigenous people of North America are being hunted and harvested for their bone marrow, which carries the key to recovering something the rest of the population has lost: the ability to dream. In this dark world, Frenchie and his companions struggle to survive as they make their way up north to the old lands. For now, survival means staying hidden–but what they don't know is that one of them holds the secret to defeating the marrow thieves. Available in print, eBook and eAudiobook.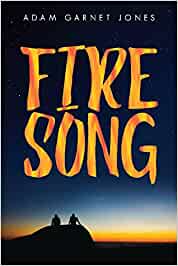 Fire Song, Adam Garnet Jones
How can Shane reconcile his feelings for David with his desire for a better life?  Shane is still reeling from the suicide of his kid sister, Destiny.  How could he have missed the fact that she was so sad? He tries to share his grief with his girlfriend, Tara, but she's too concerned with her own needs to offer him much comfort.  What he really wants is to be able to turn to the one person on the rez whom he loves—his friend, David. Things go from bad to worse as Shane's dream of going to university is shattered and his grieving mother withdraws from the world. Worst of all, he and David have to hide their relationship from everyone.  Shane feels that his only chance of a better life is moving to Toronto, but David refuses to join him. When yet another tragedy strikes, the two boys have to make difficult choices about their future together.With deep insight into the life of Indigenous people on the reserve, this book masterfully portrays how a community looks to the past for guidance and comfort while fearing a future of poverty and shame. Shane's rocky road to finding himself takes many twists and turns, but ultimately ends with him on a path that doesn't always offer easy answers, but one that leaves the reader optimistic about his fate. Available as an eBook.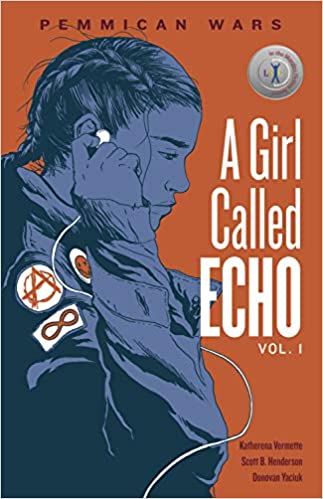 Pemmican Wars, Katherena Vermette
Echo Desjardins, a 13-year-old Métis girl adjusting to a new home and school, is struggling with loneliness while separated from her mother. Then an ordinary day in Mr. Bee's history class turns extraordinary, and Echo's life will never be the same. During Mr. Bee's lecture, Echo finds herself transported to another time and place—a bison hunt on the Saskatchewan prairie—and back again to the present. In the following weeks, Echo slips back and forth in time. She visits a Métis camp, travels the old fur-trade routes, and experiences the perilous and bygone era of the Pemmican Wars. Available as an eBook.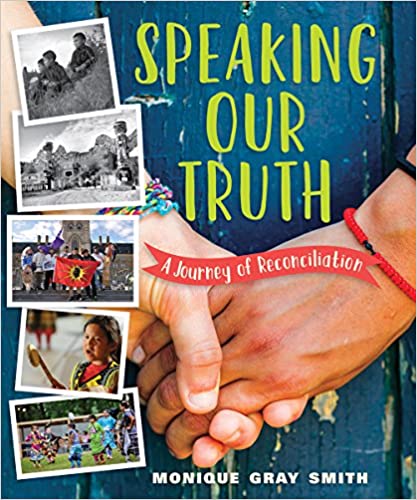 Speaking Our Truth, Monique Gray Smith
Canada's relationship with its Indigenous people has suffered as a result of both the residential school system and the lack of understanding of the historical and current impact of those schools. Healing and repairing that relationship requires education, awareness and increased understanding of the legacy and the impacts still being felt by Survivors and their families. Guided by acclaimed Indigenous author Monique Gray Smith, readers will learn about the lives of Survivors and listen to allies who are putting the findings of the Truth and Reconciliation Commission into action. Available in print.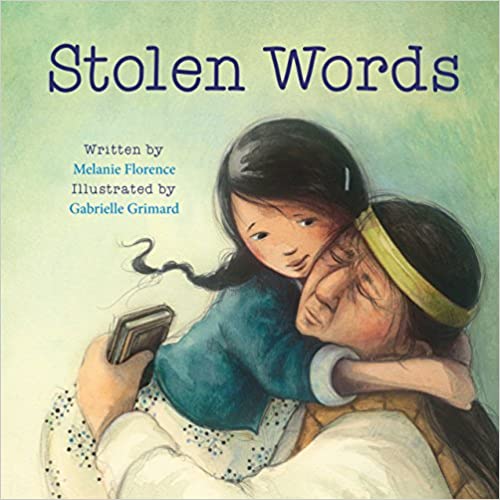 Stolen Words, Melanie Florence
The story of the beautiful relationship between a little girl and her grandfather. When she asks her grandfather how to say something in his language – Cree – he admits that his language was stolen from him when he was a boy. The little girl then sets out to help her grandfather find his language again. This sensitive and warmly illustrated picture book explores the intergenerational impact of the residential school system that separated young Indigenous children from their families. The story recognizes the pain of those whose culture and language were taken from them, how that pain is passed down, and how healing can also be shared. Available in print.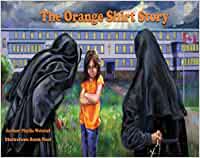 The Orange Shirt Story, Phyllis Webstad
When Phyllis Webstad (nee Jack) turned six, she went to residential school for the first time. On her first day at school, she wore a shiny orange shirt that her granny had bought for her, but when she got to the school, it was taken away from her and never returned. This is the true story of Phyllis and her orange shirt. It is also the story of Orange Shirt Day (an important day of remembrance for Indigenous people and all Canadians). Available in print.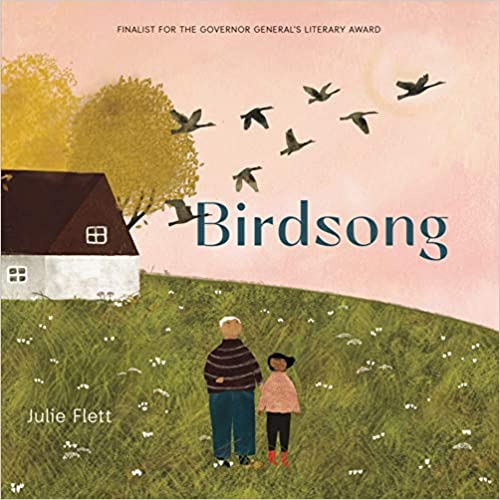 Birdsong, Julie Flett
When Katherena and her mother move to a small town, Katherena feels lonely and out of place. But when she meets an elderly woman artist who lives next door, named Agnes–her world starts to change.
Katherena and Agnes share the same passions for arts and crafts, birds, and nature. But as the seasons change, can Katherna navigate the failing health of her new friend?  Available in print and eBook.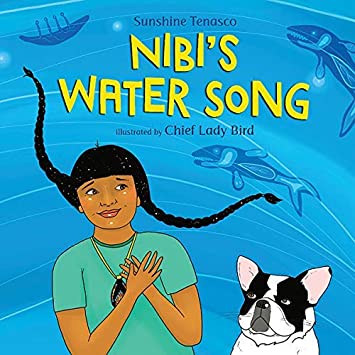 Nibi's Water Song, Sunshine Tenasco
Nibi is an Indigenous girl on the search for clean water to drink. Though she is faced with repeated obstacles, Nibi's joyful and determined energy become a catalyst for change and action as her community, and in widening circles, the country and government rally around her to make clean drinking water available for all. There is a strong underlying message that even when a problem seems too large to face, every bit that everyone does helps. And inaction is not an option. Available in print.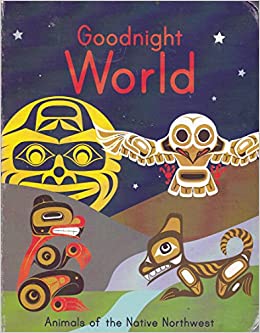 Goodnight World: animals of the Native Northwest, Native Northwest
This picture book reinforces worldview values of acknowledging the end of the day. In this simple format each of the animals, birds, and sea creatures say good night by dreaming, singing each other to sleep and various activities unique to each animal. It also introduces young children to Northwest Coast art designs while explaining the importance of interdependence with the environment.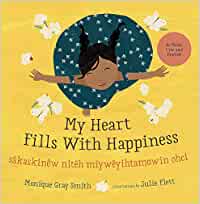 My Heart Fills With Happiness, Monique Gray Smith
The sun on your face. The smell of warm bannock baking in the oven. Holding the hand of someone you love. What fills your heart with happiness? This beautiful board book, with illustrations from celebrated artist Julie Flett, serves as a reminder for little ones and adults alike to reflect on and cherish the moments in life that bring us joy. Available in print and eBook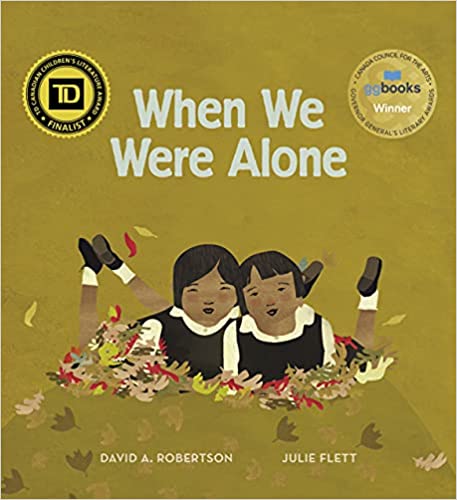 When We Were Alone, David A. Robertson
When a young girl helps tend to her grandmother's garden, she begins to notice things about her grandmother that makes her curious. Why does her grandmother have long braided hair and wear beautifully coloured clothing? Why does she speak another language and spend so much time with her family? As she asks her grandmother about these things, she is told about life in a residential school as long time ago, where everything was taken away. When We Were Alone is a story about a difficult time in history and, ultimately, a story of empowerment and strength. Available in print and eBook.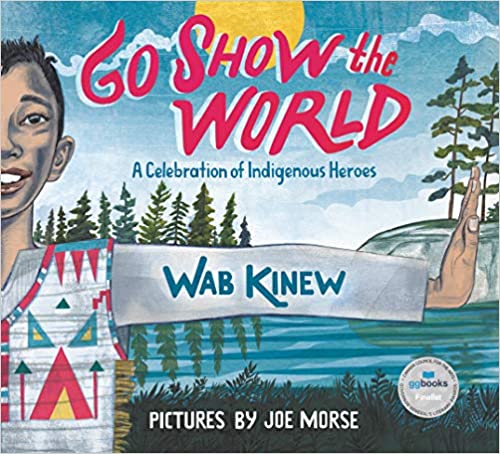 Go Show the World, Wab Kinew
Celebrating the stories of Indigenous people throughout time, Wab Kinew has created a powerful rap song, the lyrics of which are the basis for the text in this beautiful picture book, illustrated by the acclaimed Joe Morse. Including figures such as Crazy Horse, Net-no-kwa, former NASA astronaut John Herrington and Canadian NHL goalie Carey Price, Go Show the World showcases a diverse group of Indigenous people in the US and Canada, both the more well known and the not- so-widely recognized. Individually, their stories, though briefly touched on, are inspiring; collectively, they empower the reader with this message- "We are people who matter, yes, it's true; now let's show the world what people who matter can do." Available in print and eBook.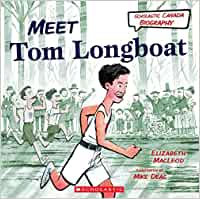 Meet Tom Longboat, Elizabeth MacLeod
Meet Tom Longboat, the Onondaga runner who broke world records . . . on his own terms!
On April 19, 1907, a hundred thousand people lined up to watch the eighth running of the Boston Marathon. At the start of the race, more than one hundred runners surged forward, and at the end, Tom Longboat won it in a record-breaking 2 hours,24 minutes and 24 seconds. He became the most famous runner in the world, yet faced scrutiny and criticism of every part of his life, from his revolutionary training techniques to his Indigenous heritage.
This picture book will introduce young readers to a brave and fascinating man whose legacy as Canada's foremost distance runner continues to be recognized to this day. Available in print.