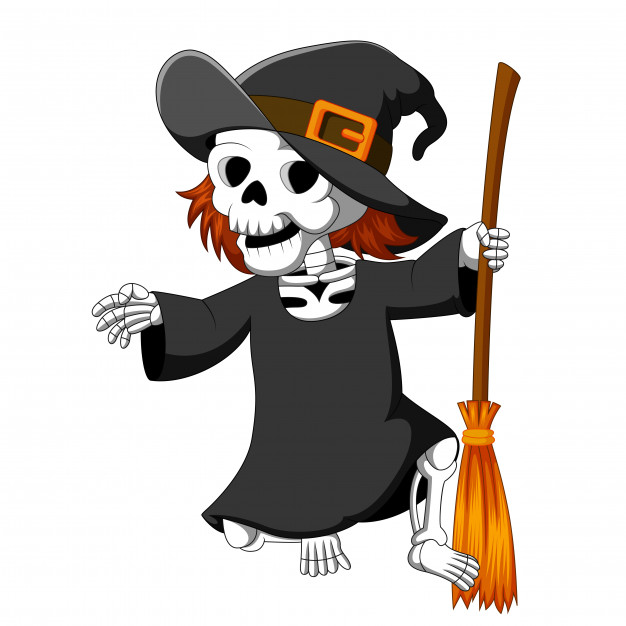 Looking for a book to get into the spirit of the spooky season? Then we've got you covered! Witch book will put a spell on you? There's no bones about it, but these are some good books!
This list has been split into Adult Fiction, Adult Non-Fiction and Children's Books and is only a small selection of books in our collection that are spooky, creepy or scary and therefore perfect for Halloween. So if you don't see anything to interest you on this list, drop into the library or give us a call or email for more book recommendations! All titles are available either in print at the library or through Libby/Overdrive. Click on the title to place a hold! Need help accessing Libby from your computer or mobile device? Email us at info@stirlinglibrary.com or call us at (613)395-2837 and a staff member will be happy to help. Need a library card? Contact us and we can set one up for you!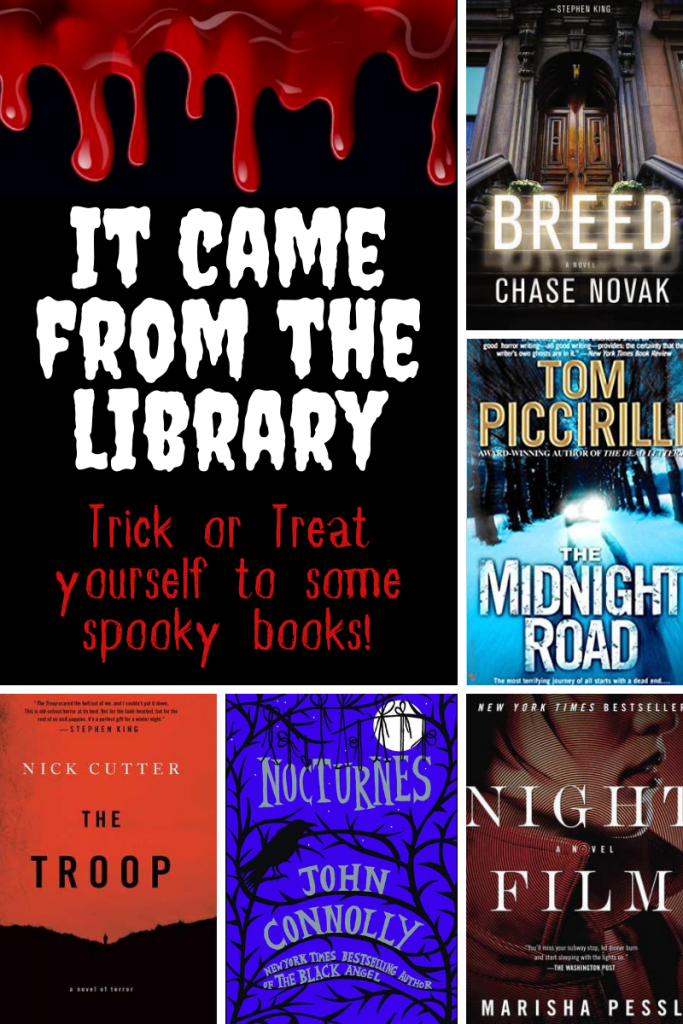 Adult Fiction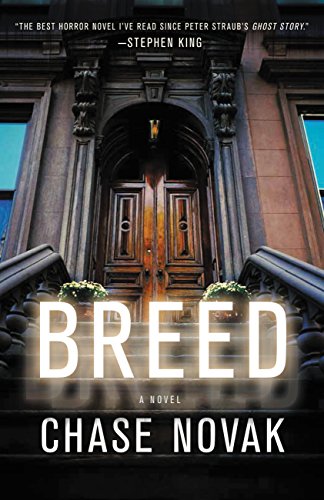 Breed by Chase Novak
Alex and Leslie Twisden lead charmed lives-fabulous jobs, a luxurious town house on Manhattan's Upper East Side, a passionate marriage. What they don't have is a child, and as they try one infertility treatment after the next, yearning turns into obsession. As a last-ditch attempt to make their dream of parenthood come true, Alex and Leslie travel deep into Slovenia, where they submit to a painful and terrifying procedure that finally gives them what they so fervently desire . . . but with awful consequences.
Ten years later, cosseted and adored but living in a house of secrets, the twins Adam and Alice find themselves locked into their rooms every night, with sounds coming from their parents' bedroom getting progressively louder, more violent, and more disturbing.
Driven to a desperate search for answers, Adam and Alice set out on a quest to learn the true nature of the man and woman who raised them. Their discovery will upend everything they thought they knew about their parents and will reveal a threat so horrible that it must be escaped, at any cost.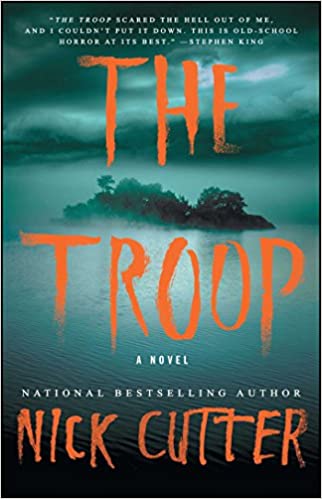 The Troop by Nick Cutter
Once every year, Scoutmaster Tim Riggs leads a troop of boys into the Canadian wilderness for a weekend camping trip—a tradition as comforting and reliable as a good ghost story around a roaring bonfire. But when an unexpected
intruder stumbles upon their campsite—shockingly thin, disturbingly pale, and voraciously hungry—Tim and the boys are exposed to something far more frightening than any tale of terror. The human carrier of a bioengineered nightmare. A horror that spreads faster than fear. A harrowing struggle for survival with no escape from the elements, the infected…or one another.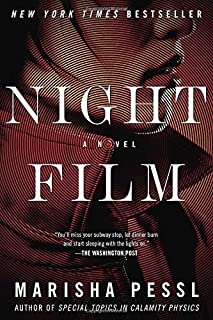 Night film by Marisha Pessl
On a damp October night, the body of young, beautiful Ashley Cordova is found in an
abandoned warehouse in lower Manhattan. By all appearances her death is a suicide–but investigative journalist Scott McGrath suspects otherwise. Though much has been written about the dark and unsettling films of Ashley's father, Stanislas Cordova, very little is known about the man himself. As McGrath pieces together the mystery of Ashley's death, he is drawn deeper and deeper into the dark underbelly of New York City and the twisted world of Stanislas Cordova, and he begins to wonder–is he the next victim? In this novel, the dazzlingly inventive writer Marisha Pessl offers a breathtaking mystery that will hold you in suspense until the last page is turned.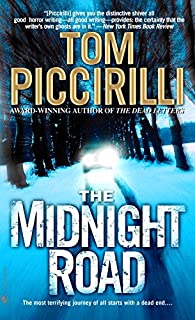 The Midnight Road by Tom Piccirilli
From the moment he saw the girl in the snowstorm, Flynn had less than an hour to live. But he'll remember his last fifty minutes long after he's dead. As an investigator for Suffolk County Child Protective Services, Flynn has seen more than his share of misery, but nothing could prepare him for the nightmare inside the Shepards' million-dollar Long Island home. In less than an hour, that nightmare will send him plunging into a frozen harbor—and awaken him to a reality even more terrifying.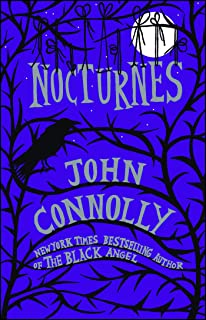 Nocturnes by John Connolly
Connolly's collection of supernatural novellas and stories echoes the work of some of the masters of the genre while never losing his own distinctive voice. In "The New Daughter," a father comes to suspect that a burial mound on his land hides something very ancient, and very much alive; in "The Underbury Witches," two London detectives find themselves battling a particularly female evil in a town culled of its menfolk. And finally, private detective Charlie Parker returns in the long novella "The Reflecting Eye," in which the photograph of an unknown girl turns up in the mailbox of an abandoned house once occupied by an infamous killer. This discovery forces Parker to confront the possibility that the house is not as empty as it appears, and that something has been waiting in the darkness for its chance to kill again.
Adult Non-Fiction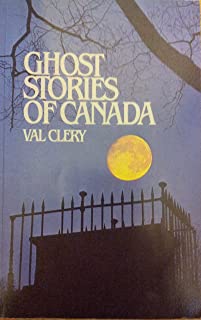 Ghost stories by Val Clery 
'From many sources, some traditional, some tales told by friends and strangers encountered in his travels, Val Clery has shaped this powerful collection of stories about an aspect of life in Canada that only a few have experienced and that no one should wish to.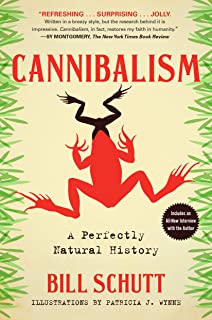 Cannibalism by Bill Schutt
For centuries scientists have written off cannibalism as a bizarre phenomenon with little biological significance. Its presence in nature was dismissed as a desperate response to starvation or other life-threatening circumstances, and few spent time studying it. A taboo subject in our culture, the behavior was portrayed mostly through horror movies or tabloids sensationalizing the crimes of real-life flesh-eaters. But the true nature of cannibalism–the role it plays in evolution as well as human history–is even more intriguing (and more normal) than the misconceptions we've come to accept as fact.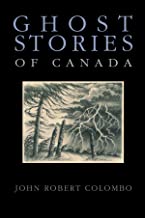 Ghost stories by John Robert 
A collection of more than seventy-five true stories of events and experiences with ghosts and spirits from across Canada over the last two centuries.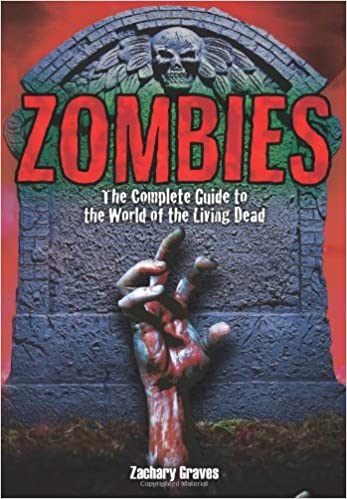 Zombies by Zachary Graves
Inspired by horror films of the past, such as George Romero's 1968 classic Night of the Living Dead, zombies have come lurching back into the forefront of the public imagination with books such as the Jane Austen parody Pride, Prejudice and Zombies, video games such as Left 4 Dead and blockbuster movies like Zombieland. The living dead have never been so popular! We all know that zombies are by no means a modern phenomenon but where did this zombie fascination come from, and where did people like Romero get their inspiration? The earliest citation on zombies stems from the Afro-Caribbean belief system / religion of voodoo, which is a culmination of African religions such as loa together with the Catholicism of the European settlers. Voodoo is extremely popular on the West-Indian island of Haiti, and there are records of 'real' zombies having existed. Haitians believe that zombies were once normal people who have undergone zombification by a sorcerer's spell or potion. The victim then dies and becomes a mindless automaton, incapable of remembering the past, unable to recognise loved ones and doomed to a life of miserable toil under the will of the zombie master. Zombies takes a look at all aspects of this gruesome entity and delves into the lesswell-known mythological and historical side of this fascinating subject.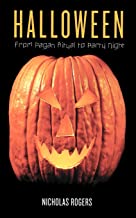 Halloween by Nicholas Rogers
Boasting a rich, complex history rooted in Celtic and Christian ritual, Halloween has evolved from ethnic celebration to a blend of street festival, fright night, and vast commercial enterprise. In this colorful history, Nicholas Rogers takes a lively, entertaining look at the cultural origins and development of one of the most popular holidays of the year.
Children's Books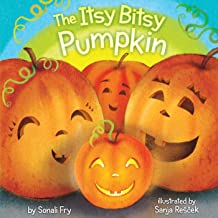 The Itsy Bitsy Pumpkin by Sarah Fry
A little pumpkin is trying to find his way back home! And with a little help from a friendly witch, he is soon safe and sound, back on his porch—where there are no spiders to be seen! Little ones will love this fresh fall spin on a classic nursery rhyme!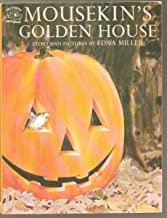 Mousekin's Golden House by Edna Miller
A white foot mouse makes a home for the winter in a jack-o'-lantern discarded after Halloween.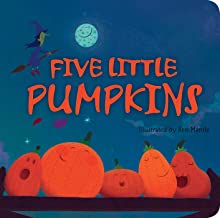 Five little pumpkins by Ben Mantle
Count with the pumpkins from one to five as they each experience the fun and spookiness of Halloween night!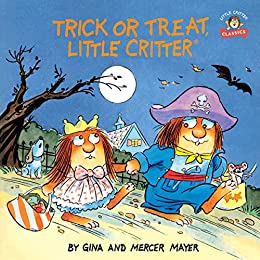 Mercer Mayer It's time to go trick-or-treating with Little Critter and friends!
Celebrate Halloween with Little Critter. Children ages 3 to 7 will love this adorable Halloween storybook

Harold & Chester Scared Silly by James Howe
Bunnicula, the fang-toothed bunny, and his buddies are up to some new tricks in this high-spirited picture book adventure about a Howl-o'-ween night fright. Full-color illustrations.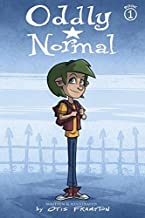 Oddly Normal by Otis Frampton
Meet Oddly Normal, a ten-year-old girl with pointed ears and green hair—a half-witch who will be the first to tell you that having a mother from a magical land called Fignation and a father from Earth doesn't make it easy to make friends at school! On her tenth birthday, she blows out her cake's candles and makes a disastrous wish. Now, Oddly must travel to Fignation to uncover the mystery of her parents' disappearance.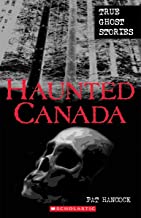 Haunted Canada by Pat Hancock
A collection of true ghost stories, widely representing Canada all across our country. Ghosts witnessed in the grand old hotels and theatres of Winnipeg, lake spectors, sea vessels, lights along train tracks, legends on hills, and amidst the snow.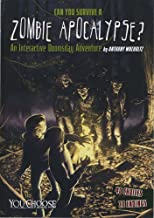 Can you survive a Zombie apocalypse by Max Bralier
A wailing moan. A stumbling walk. A horrid stench. You never thought it could happen, but zombies walk the streets with an unending hunger for flesh. With a single bite or scratch, you'll become one of the undead monsters. When YOU CHOOSE what to do next in this eBook, will you be able to survive the zombie hordes?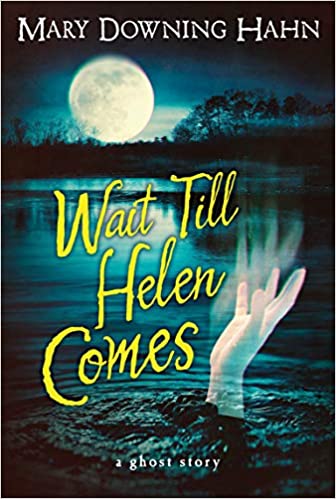 Wait Till Helen Comes by Mary Downing Hahn
Heather is such a whiny little brat. Always getting Michael and me into trouble. But since our mother married her father, we're stuck with her…our "poor stepsister" who lost her real mother in a mysterious fire.
But now something terrible has happened. Heather has found a new friend, out in the graveyard behind our home — a girl named Helen who died with her family in a mysterious fire over a hundred years ago. Now her ghost returns to lure children into the pond…to drown! I don't want to believe in ghosts, but I've followed Heather into the graveyard and watch her talk to Helen. And I'm terrified. Not for myself, but for Heather…
More Ghost Stories chose by Aidan Chambers
Including masterpieces such as Edgar Allan Poe's "The Tell-Tale Heart" and Agatha Christie's "The Lamp," this eerie anthology of fifteen stories is not for the faint of heart.