Our Seed Saving Workshop is tomorrow night! Hope to see you there!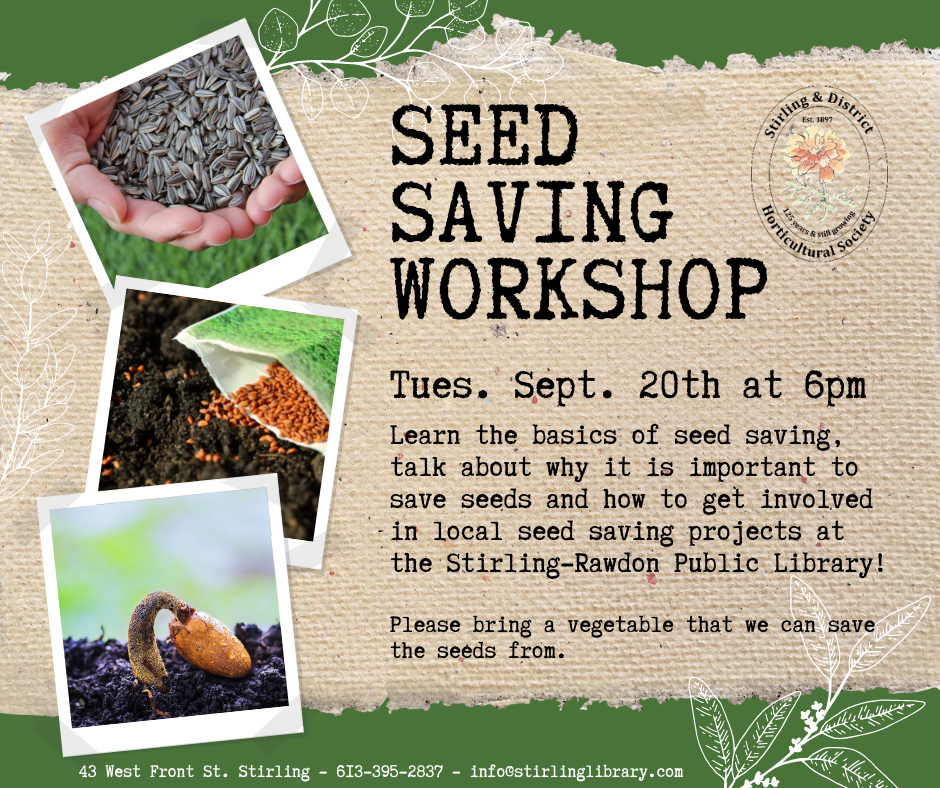 Don't forget to save some seeds for us if you are collecting any!
This was our very first year doing a seed library and we gave away over 500 packets of seeds! We have over 25 different types of flowers, vegetables and herbs and we would love to do that again next year. So please help us do that!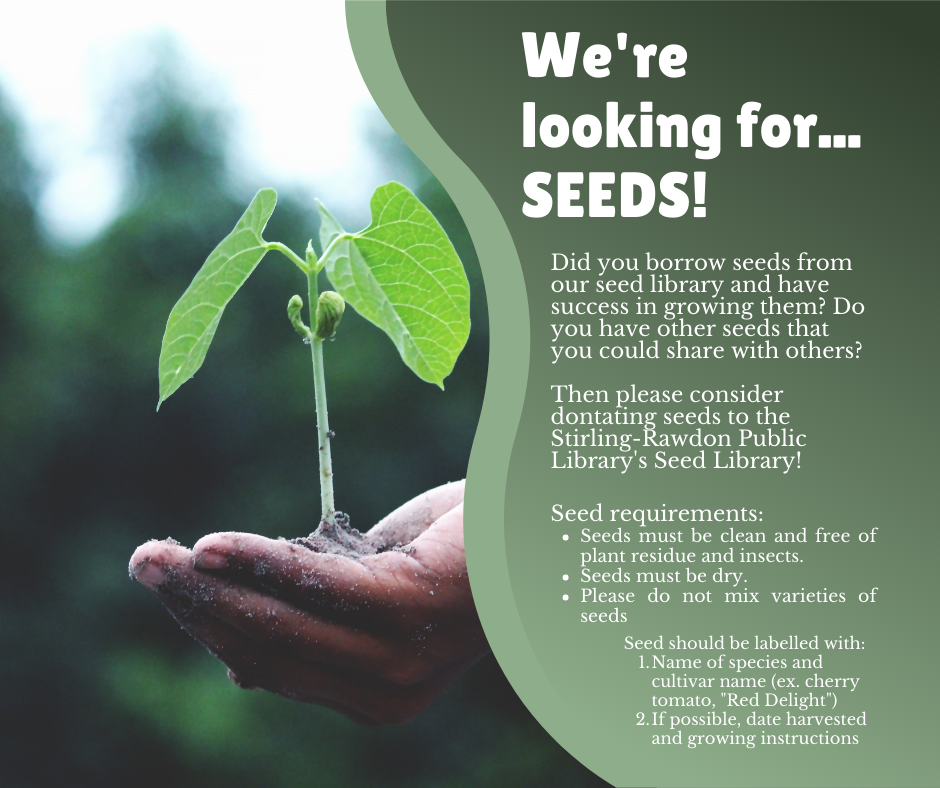 Have you heard about the Seed Saving Workshop on Tuesday, September 20th? Join us at 6pm to learn how to save the seeds out of your garden! This workshop is being run by a member of the Stirling Horticultural Society and is sure to be informative