We've put together a list of digital book selections, available through Libby/OverDrive. Some are available as both e-books and audio books and others are available in one of those forms. We hope you find something enjoyable to read!
Need help accessing Libby from your computer or mobile device? Email us at info@stirlinglibrary.com or call us at (613)395-2837 and a staff member will be happy to help. Need a library card? Contact us and we can set one up for you!
Here you go! We've divided the lists into Adult Fiction, Adult Non-Fiction and Children's Books. Clicking on the book title will take you to OverDrive (which syncs to Libby) where you will be able to download the book or e-book.
Adult Fiction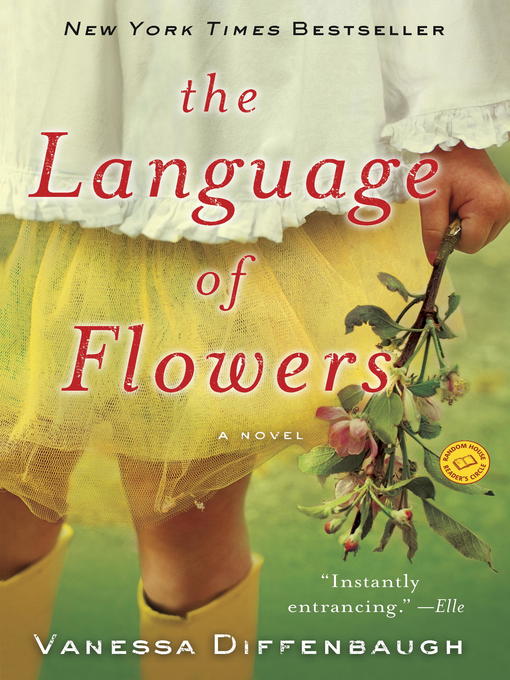 The Language of Flowers by Vanessa  Diffenbaugh
The Victorian language of flowers was used to convey romantic expressions: honeysuckle for devotion, asters for patience, and red roses for love. But for Victoria Jones, it's been more useful in communicating mistrust and solitude. After a childhood spent in the foster-care system, she is unable to get close to anybody, and her only connection to the world is through flowers and their meanings. Now eighteen and emancipated from the system with nowhere to go, Victoria realizes she has a gift for helping others through the flowers she chooses for them. But an unexpected encounter with a mysterious stranger has her questioning what's been missing in her life. And when she's forced to confront a painful secret from her past, she must decide whether it's worth risking everything for a second chance at happiness.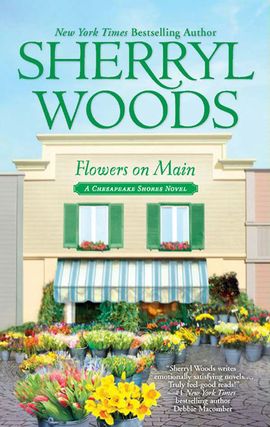 Flowers on Main by Sheryl Woods
When her last two plays are dismal failures and her relationship with her temperamental mentor falls apart, writer Bree O'Brien abandons Chicago and the regional theater where she hoped to make a name for herself to return home. Opening Flowers on Main promises to bring her a new challenge and a new kind of fulfillment.
But not all is peaceful and serene in Chesapeake Shores, with her estranged mother on the scene and her ex-lover on the warpath. Jake Collins has plenty of reasons to want Bree out of his life, but none of those are a match for the one reason he wants her to stay: he's still in love with her.
Jake might be able to get past that old hurt if he knew Bree was home to stay, but is she? The only way to know for sure is to take a dangerous leap of faith.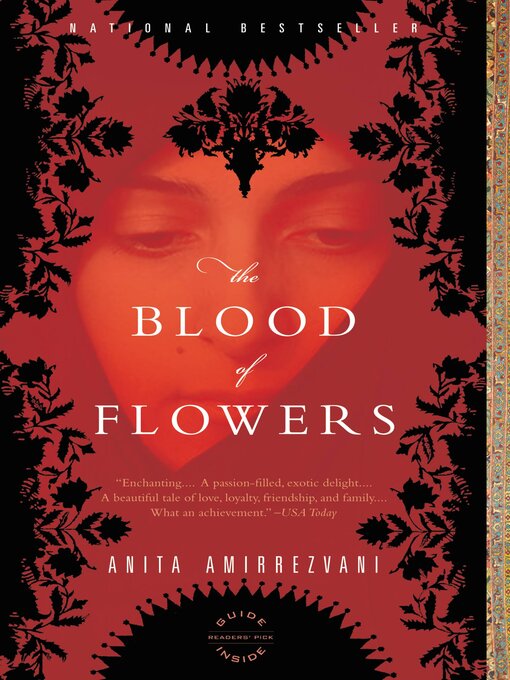 The Blood of Flowers by Anita Amirrezvani
In 17th-century Iran, a 14-year-old woman believes she will be married within the year. But when her beloved father dies, she and her mother find themselves alone and without a dowry. With nowhere else to go, they are forced to sell the brilliant turquoise rug the young woman has woven to pay for their journey to Isfahan, where they will work as servants for her uncle, a rich rug designer in the court of the legendary Shah Abbas the Great.
Despite her lowly station, the young woman blossoms as a brilliant designer of carpets, a rarity in a craft dominated by men. But while her talent flourishes, her prospects for a happy marriage grow dim. Forced into a secret marriage to a wealthy man, the young woman finds herself faced with a daunting decision: forsake her own dignity, or risk everything she has in an effort to create a new life.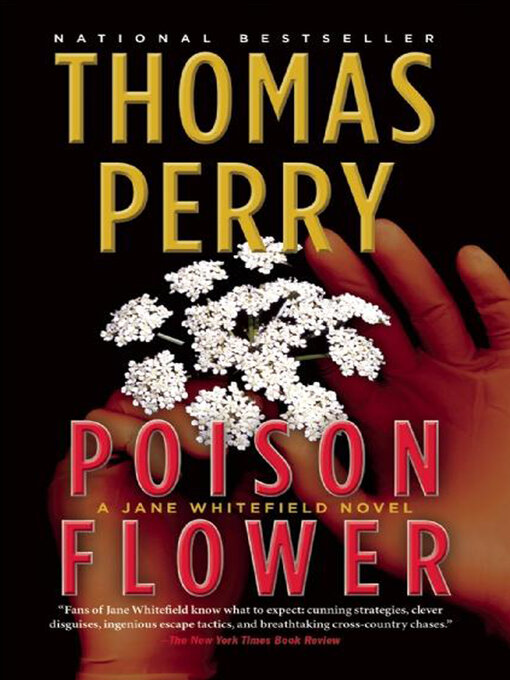 Poison Flower by Thomas Perry
Jane Whitefield of the Seneca Nation has spent years helping desperate people disappear. But now she is about to become the hunted one. When James Shelby is unjustly convicted of his wife's murder, Jane spirits him out of the heavily guarded criminal court building in downtown Los Angeles. Then, within minutes, Jane is kidnapped.
The person who killed Shelby's wife now wants him dead, and Jane's captors will put her through excruciating torment to discover his whereabouts. Though Jane manages to escape, she is wounded and weak, thousands of miles from home without money or identification . . . and hunted by both police and criminals.
Attempting to rejoin Shelby and get to safety, Jane is caught in a waking nightmare, as many of the pursuers she has eluded for years gather to bid on her capture in a multimillion-dollar auction. The winning bidder buys the chance to access Jane's memory, and the locations of everyone she has helped disappear.
Adult Non-Fiction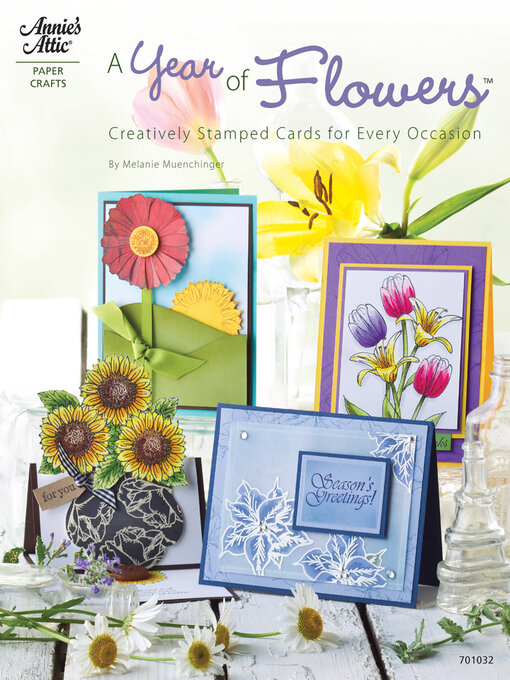 A Year of Flowers by Melanie Muenchinger
A one-of-a-kind set containing realistic floral elements for building arrangements and blooms to fit every season—tulips in spring, sunflowers for Thanksgiving, poinsettias for those festive winter months—this guide enables crafters of all skill levels to create handmade floral cards utilizing a single stamp set by Gina K. Designs. Organizing 32 projects by month and holiday, the book features detailed, step-by-step instructions for both simple and multilayered designs in a variety of color palettes and layouts, from whimsical to vintage. With its built-in calendar and address book, A Year of Flowers will not only allow crafters to grow and perfect their card-making skills over the course of the year but also help them sit down, plan, create, and get cards out on time.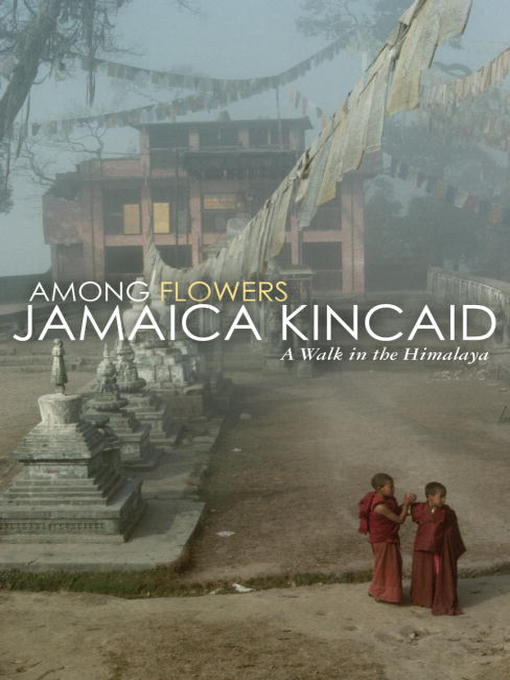 Among Flowers by Jamaica Kincaid
In this delightful hybrid of a book–part memoir and part travel journal–the bestselling author takes us deep into the mountains of Nepal with a trio of botanist friends in search of native Himalayan plants that will grow in her Vermont garden. Alighting from a plane in the dramatic Annapurna Valley, the ominous signs of Nepal's Maoist guerrillas are all around–an alarming presence that accompanies the travelers throughout their trek. Undaunted, the group sets off into the mountains with Sherpas and bearers, entering an exotic world of spectacular landscapes, vertiginous slopes, isolated villages, herds of yaks, and giant rhododendron, thirty feet tall. The landscape and flora and so much else of what Kincaid finds in the Himalaya–including fruit bats, colorful Buddhist prayer flags, and the hated leeches that plague much of the trip–are new to her, and she approaches it all with an acute sense of wonder and a deft eye for detail. In beautiful, introspective prose, Kincaid intertwines the harrowing Maoist encounters with exciting botanical discoveries, fascinating daily details, and lyrical musings on gardens, nature, home, and family.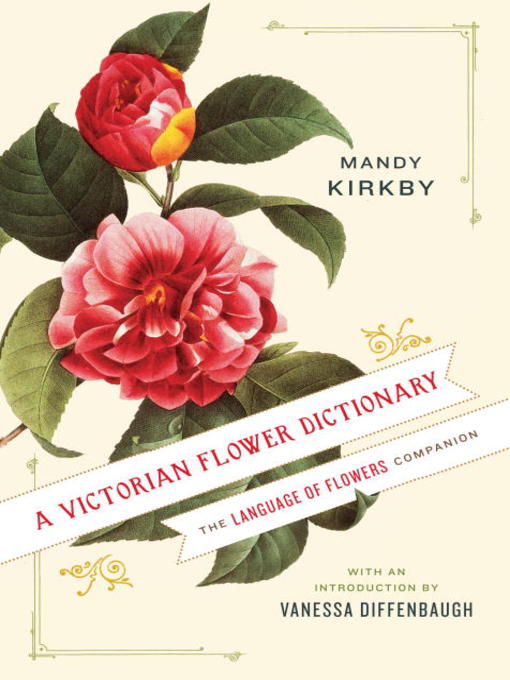 A Victorian Flower Dictionary by Mandy Kirkby and Vanessa Diffenbaugh
Daffodils signal new beginnings, daisies innocence. Lilacs mean the first emotions of love, periwinkles tender recollection. Early Victorians used flowers as a way to express their feelings—love or grief, jealousy or devotion. Now, modern-day romantics are enjoying a resurgence of this bygone custom, and this book will share the historical, literary, and cultural significance of flowers with a whole new generation. With lavish illustrations, a dual dictionary of flora and meanings, and suggestions for creating expressive arrangements, this keepsake is the perfect compendium for everyone who has ever given or received a bouquet.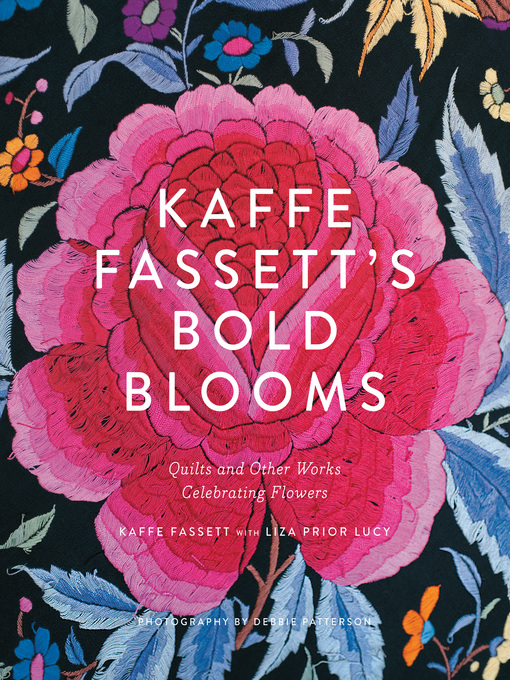 Kaffe Fassett's Bold Blooms by Kaffe Fassett and Liza Prior Lucy
Drawing inspiration from the natural beauty of flowers, Kaffe Fassett's Bold Blooms invites crafters to explore the behind-the-scenes process and fascinating design methods used to create Kaffe's bold fabrics and modern color palettes—from "sketching" with fabric swatches to creating mood boards and renderings to sewing visually striking quilts. Featured throughout are 18 new quilt patterns and seven new needlepoints.
Ideas bloom on each page as eye-catching artwork, inventive quilt designs, needlepoint canvases, and bold ribbon patterns grow from concept to completion. Renowned for his use of color, Kaffe creates unique palettes from nature and his surroundings to create color "moods"—from neutrals and soft pastels to rich, dark tones—and he shares his design ideas, practical quilting advice, and needlepoint techniques useful to both novice and seasoned crafters throughout these colorful projects.
With an emphasis on patchwork and needlework, the inventive designs and fresh color palettes translate to many creative disciplines ranging from mosaic, beading, fiber arts, embroidery, floral arrangements, and home décor. Accessible to quilting and sewing beginners and experts alike, the lively floral designs on each page are sure to inspire and send readers off on a color-filled creative journey, offering something for makers of all skill levels.
Children's Books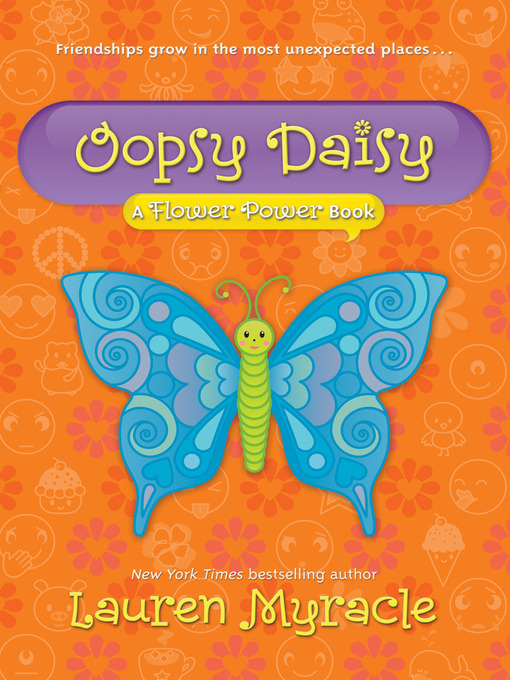 Oopsy Daisy by Lauren Myracle
The Flower Power books follow the funny fifth-grade adventures of four girls with little in common but their flower names who, nevertheless, blossom into the greatest of friends.
Life for the Flower Power girls is never boring. With Milla still madly in crush with sweet Max, Katie-Rose is left wondering why everyone doesn't find fifth-grade boys as disgusting as she does. Especially pesky, annoying Preston, whose new favorite pastime is throwing erasers at Katie-Rose's head and who always seems to be around at Katie-Rose's most embarrassing moments. Yasaman isn't quite ready for a boyfriend either, but she does have a brilliant matchmaking plan for two of her favorite people, and she recruits the other girls to join. The targets: beloved teachers Mr. Emerson and Ms. Perez, who are meant for each other, even if they don't know it. The goal: to bring those lovebirds together at their school's "Lock-In," a teacher-chaperoned evening of fun, fabulosity, and possibly even romance. The trouble? Ms. Perez isn't planning on coming. And when the fourth flower friend, Violet, mysteriously pulls out, too, it seems as if the Lock-In will be no fun at all. But these flowers don't wilt so easily . . .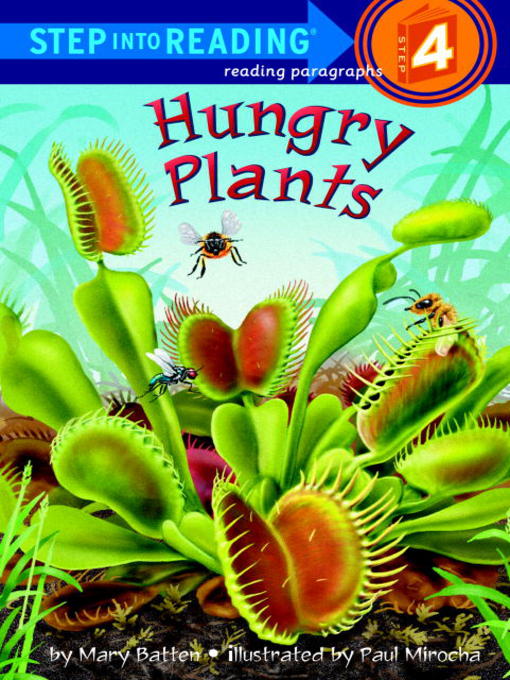 Hungry Plants by Mary Batten
This book offers readers a bug's-eye view into the strange and fascinating world of carnivorous plants. From the "jaws" of the Venus flytrap to the pretty sundew plant whose delicate tentacles entrap its prey, the unique anatomy and behaviors of meat-eating plants are detailed with clear, engaging text and art.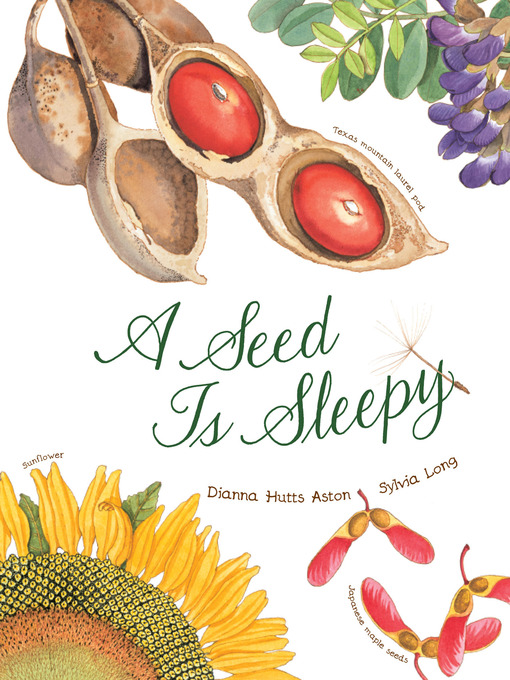 A Seed is Sleepy by Dianna Hutts Aston
Award-winning artist Sylvia Long and author Dianna Hutts Aston have teamed up again to create this gorgeous and informative introduction to seeds. Poetic in voice and elegant in design, the book introduces children to a fascinating array of seed and plant facts, making it a guide that is equally at home being read on a parent's lap as in a classroom reading circle.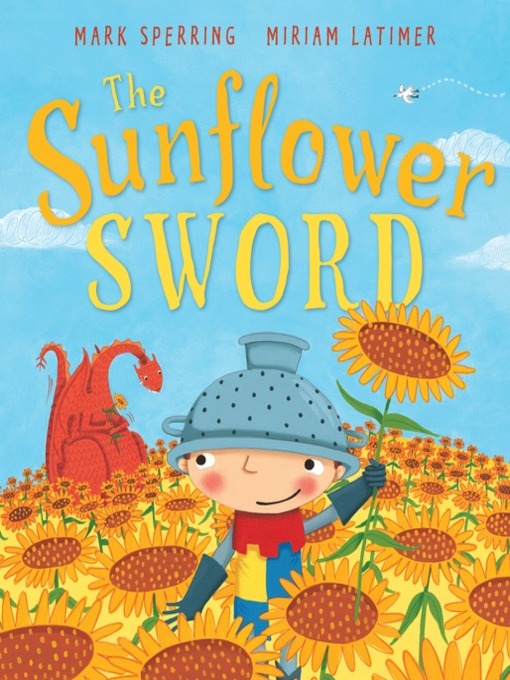 The Sunflower Sword by Mark Sperring and Miriam Latimer
In a land filled with fire and smoke and endless fighting, where knights fight dragons, there lives a little knight who wants to be big like the others, and fight like the others, and have a sword like the others.
But his mother won't let him.
Instead of a sword, she gives him a sunflower, which, as it turns out, can be mightier than a sword.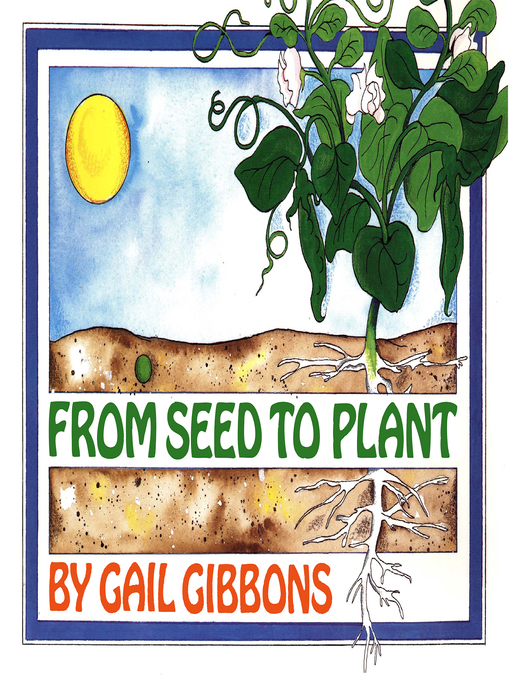 From Seed to Plant by Gail Gibbons
Gail Gibbons reveals to young readers how a seed begins, what pollination is, and how flowers, trees, fruits, and vegetables get to be the way they are.