As a library our goal is to provide access to resources so that people can educate themselves. In light of recent events in the United States and throughout the world we thought it was important to put together a list of resources that you can access to better understand this situation and help your children better understand the situation.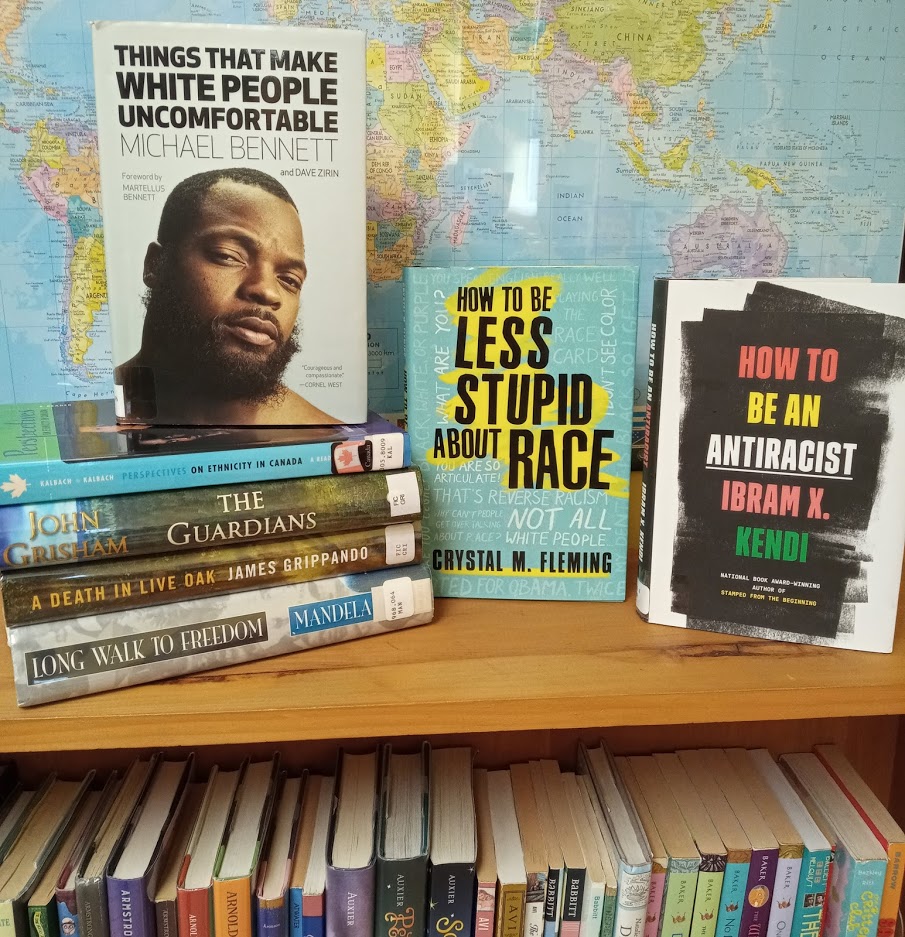 Before we act, we must first become as informed and educated as we can. This list of book selections are available through Libby/Overdrive or in print and available for curbside pickup. This is by no means a comprehensive list, but it's a start.
Need help accessing Libby from your computer or mobile device? Email us at info@stirlinglibrary.com or call us at (613)395-2837 and a staff member will be happy to help. Need a library card? Contact us and we can set one up for you!
We've divided the list into Adult Fiction, Adult Non-Fiction, Young Adult and Children's Books. Clicking on the book title will take you to OverDrive (which syncs to Libby), or the library catalogue where you will be able to download the book or e-book or place a hold for curbside pickup.
Adult Non-Fiction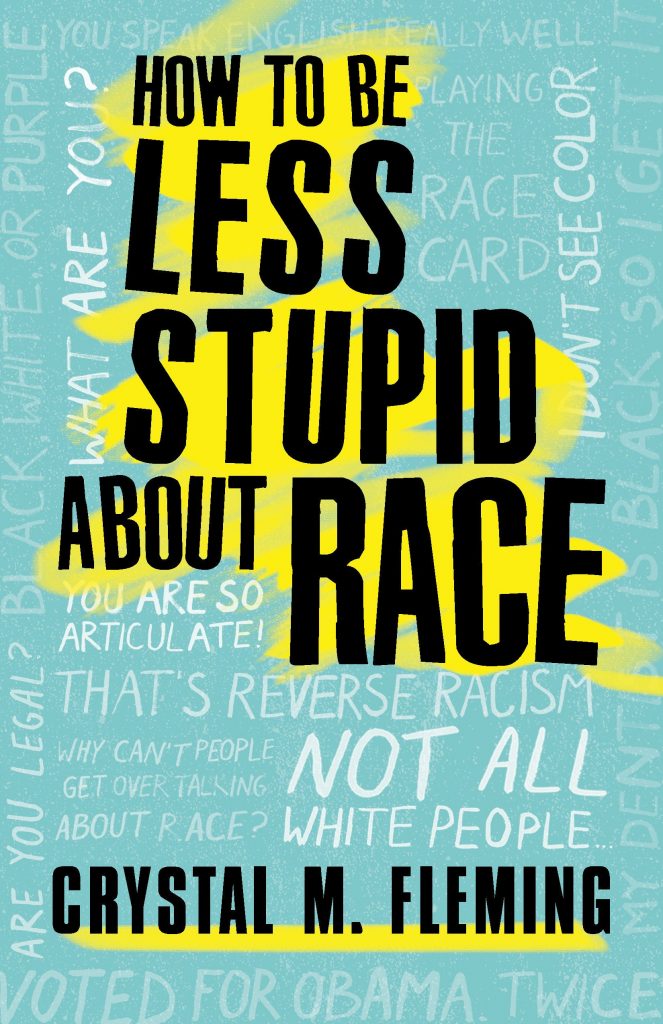 How to be Less Stupid About Race by Crystal M. Fleming
Your essential guide to breaking through the half-truths and ridiculous misconceptions that have thoroughly corrupted the way race is represented in the classroom, pop culture, media, and politics. Centuries after our nation was founded on genocide, settler colonialism, and slavery, many Americans are kinda-sorta-maybe waking up to the reality that our racial politics are (still) garbage. But in the midst of this reckoning, widespread denial and misunderstandings about race persist, even as white supremacy and racial injustice are more visible than ever before.
Combining no-holds-barred social critique, humorous personal anecdotes, and analysis of the latest interdisciplinary scholarship on systemic racism, sociologist Crystal M. Fleming provides a fresh, accessible, and irreverent take on everything that's wrong with our "national conversation about race." Drawing upon critical race theory, as well as her own experiences as a queer black millennial college professor and researcher, Fleming unveils how systemic racism exposes us all to racial ignorance—and provides a road map for transforming our knowledge into concrete social change.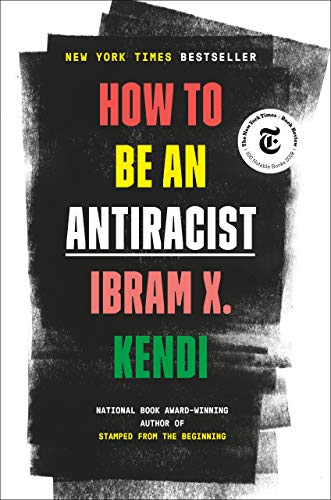 How to be an Antiracist by Ibram X. Kendi
Antiracism is a transformative concept that reorients and re-energizes the conversation about racism—and, even more fundamentally, points us toward liberating new ways of thinking about ourselves and each other. At it's core, racism is a powerful system that creates false hierarchies of human value; its warped logic extends beyond race, from the way we regard people of different ethnicities or skin colors to the way we treat people of different sexes, gender identities, and body types. Racism intersects with class and culture and geography and even changes the way we see and value ourselves. In How to Be an Antiracist, Kendi takes readers through a widening circle of antiracist ideas—from the most basic concepts to visionary possibilities—that will help readers see all forms of racism clearly, understand their poisonous consequences, and work to oppose them in our systems and in ourselves.
Kendi weaves an electrifying combination of ethics, history, law, and science with his own personal story of awakening to antiracism. This is an essential work for anyone who wants to go beyond the awareness of racism to the next step: contributing to the formation of a just and equitable society.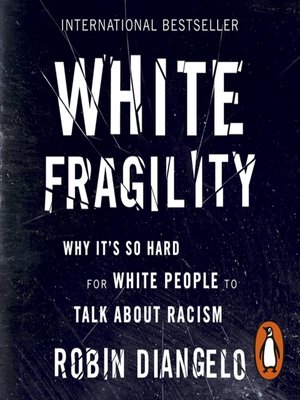 White Fragility by Robin Diangelo
Anger. Fear. Guilt. Denial. Silence. These are the ways in which ordinary white people react when it is pointed out to them that they have done or said something that has – unintentionally – caused racial offence or hurt. After, all, a racist is the worst thing a person can be, right? But these reactions only serve to silence people of colour, who cannot give honest feedback to 'liberal' white people lest they provoke a dangerous emotional reaction. Robin DiAngelo coined the term 'White Fragility' in 2011 to describe this process and is here to show us how it serves to uphold the system of white supremacy. Using knowledge and insight gained over decades of running racial awareness workshops and working on this idea as a Professor of Whiteness Studies, she shows us how we can start having more honest conversations, listen to each other better and react to feedback with grace and humility. It is not enough to simply hold abstract progressive views and condemn the obvious racists on social media – change starts with us all at a practical, granular level, and it is time for all white people to take responsibility for relinquishing their own racial supremacy. 'With clarity and compassion, DiAngelo allows us to understand racism as a practice not restricted to "bad people." In doing so, she moves our national discussions forward. This is a necessary book for all people invested in societal change'
Adult Fiction
Such a Fun Age by Kiley Reid
Alix Chamberlain is a woman who gets what she wants and has made a living, with her confidence-driven brand, showing other women how to do the same. So she is shocked when her babysitter, Emira Tucker, is confronted while watching the Chamberlains' toddler one night, walking the aisles of their local high-end supermarket. The store's security guard, seeing a young black woman out late with a white child, accuses Emira of kidnapping two-year-old Briar. A small crowd gathers, a bystander films everything, and Emira is furious and humiliated. Alix resolves to make things right. But Emira herself is aimless, broke, and wary of Alix's desire to help. At twenty-five, she is about to lose her health insurance and has no idea what to do with her life. When the video of Emira unearths someone from Alix's past, both women find themselves on a crash course that will upend everything they think they know about themselves, and each other.
With empathy and piercing social commentary, Such a Fun Age explores the stickiness of transactional relationships, what it means to make someone "family," and the complicated reality of being a grown up. It is a searing debut for our times.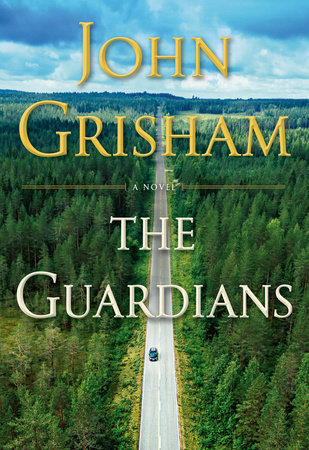 The Guardians by John Grisham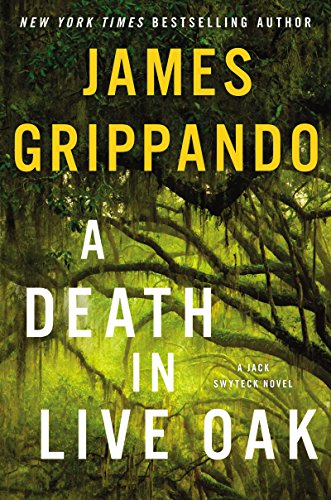 A Death in Live Oak by James Grippando
When the body of Jamal Cousin, president of the pre-eminent black fraternity at the Florida's flagship university, is discovered hogtied in the Stygian water swamps of the Suwanee River Valley, the death sets off a firestorm that threatens to rage out of control when a fellow student, Mark Towson, the president of a prominent white fraternity, is accused of the crime.
Contending with rising political tensions, racial unrest, and a sensational media, Towson's defense attorney, Jack Swyteck, knows that the stakes could not be higher—inside or outside the old Suwanee County Couthouse.  The evidence against his client, which includes a threatening text message referencing "strange fruit" on the river, seems overwhelming. Then Jack gets a break that could turn the case. Jamal's gruesome murder bears disturbing similarities to another lynching that occurred back in the Jim Crow days of 1944. Are the chilling parallels purely coincidental? With a community in chaos and a young man's life in jeopardy, Jack will use every resource to find out.
As he navigates each twist and turn of the search, Jack becomes increasingly convinced that his client may himself be the victim of a criminal plan more sinister than the case presented by the state attorney. Risking his own reputation, this principled man who has devoted his life to the law plunges headfirst into the darkest recesses of the South's past, and its murky present, to uncover answers. For Jack, it's about the truth. Traversing time, from the days of strict segregation to the present, he'll find it—no matter what the cost—and bring much-needed justice to Suwanee County.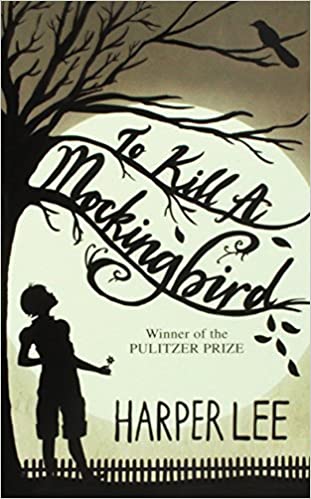 To Kill a Mockingbird by Harper Lee
The unforgettable novel of a childhood in a sleepy Southern town and the crisis of conscience that rocked it, To Kill A Mockingbird became both an instant bestseller and a critical success when it was first published in 1960. It went on to win the Pulitzer Prize in 1961 and was later made into an Academy Award-winning film, also a classic.
Compassionate, dramatic, and deeply moving, To Kill A Mockingbird takes readers to the roots of human behavior – to innocence and experience, kindness and cruelty, love and hatred, humor and pathos. Now with over 18 million copies in print and translated into forty languages, this regional story by a young Alabama woman claims universal appeal. Harper Lee always considered her book to be a simple love story. Today it is regarded as a masterpiece of American literature.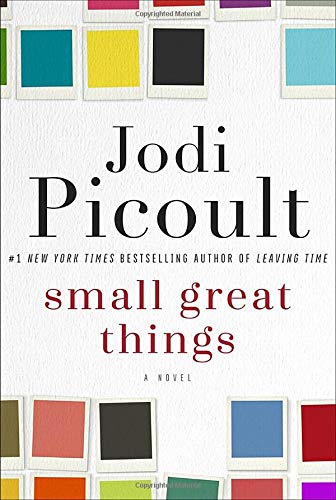 Small Great Things by Jodi Picoult
A young woman and her husband, admitted to hospital to have a baby, request that their nurse be reassigned–they are white supremacists and don't want Ruth, who is black, to touch their baby. The hospital complies, but the baby later goes into cardiac distress when Ruth is on duty. She hesitates before rushing in to perform CPR. When her indecision ends in tragedy, Ruth finds herself on trial, represented by a white public defender who warns against bringing race into the courtroom. As the two come to develop a truer understanding of each other's lives, they begin to doubt the beliefs they each hold most dear.
Young Adult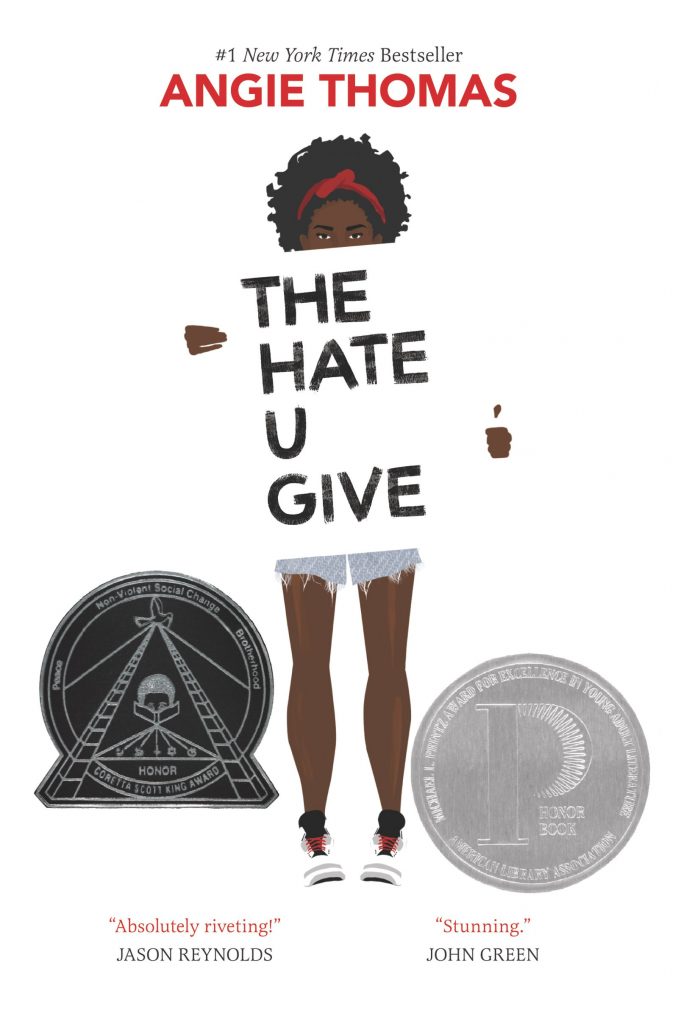 The Hate U Give by Angie Thomas
Sixteen-year-old Starr Carter moves between two worlds: the poor neighborhood where she lives and the fancy suburban prep school she attends. The uneasy balance between these worlds is shattered when Starr witnesses the fatal shooting of her childhood best friend Khalil at the hands of a police officer. Khalil was unarmed.
Soon afterward, his death is a national headline. Some are calling him a thug, maybe even a drug dealer and a gangbanger. Protesters are taking to the streets in Khalil's name. Some cops and the local drug lord try to intimidate Starr and her family. What everyone wants to know is: what really went down that night? And the only person alive who can answer that is Starr. But what Starr does—or does not—say could upend her community. It could also endanger her life.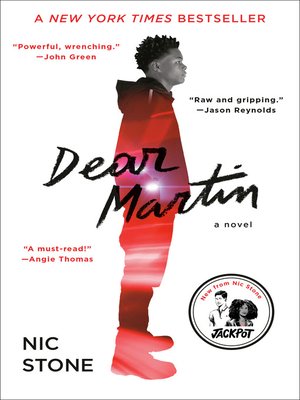 Dear Martin by Nic Stone
Justyce McAllister is a good kid, an honor student, and always there to help a friend—but none of that matters to the police officer who just put him in handcuffs. Despite leaving his rough neighborhood behind, he can't escape the scorn of his former peers or the ridicule of his new classmates. Justyce looks to the teachings of Dr. Martin Luther King Jr. for answers. But do they hold up anymore? He starts a journal to Dr. King to find out. Then comes the day Justyce goes driving with his best friend, Manny, windows rolled down, music turned up—way up, sparking the fury of a white off-duty cop beside them. Words fly. Shots are fired. Justyce and Manny are caught in the crosshairs. In the media fallout, it's Justyce who is under attack.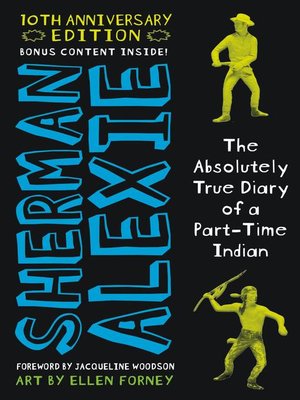 The Absolutely True Diary of a Part-Time Indian by Sherman Alexie
In his first book for young adults, Sherman Alexie tells the story of Junior, a budding cartoonist who leaves his school on the Spokane Indian Reservation to attend an all-white high school. This heartbreaking, funny, and beautifully written tale, featuring poignant drawings that reflect the character's art, is based on the author's own experiences. It chronicles contemporary adolescence as seen through the eyes of one Native American boy.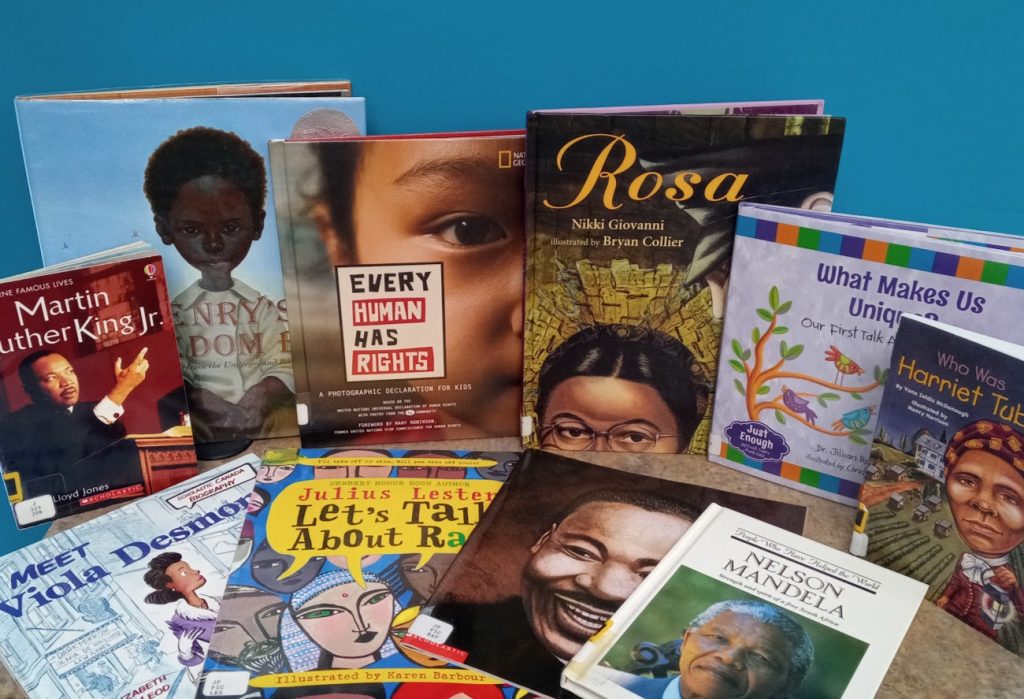 Children's Books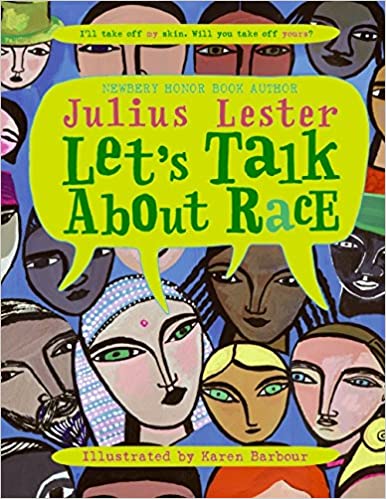 Let's Talk About Race by Lester Julius
Julius Lester says, "I write because our lives are stories. If enough of those stories are told, then perhaps we will begin to see that our lives are the same story. The differences are merely in the details." Now Mr. Lester shares his own story as he explores what makes each of us special. Karen Barbour's dramatic, vibrant paintings speak to the heart of Lester's unique vision, truly a celebration of all of us.
Martin's Big Words by Doreen Rappaport
This picture-book biography is an excellent and accessible introduction for young readers to learn about one of the world's most influential leaders, Dr. Martin Luther King, Jr. Doreen Rappaport weaves the immortal words of Dr. King into a captivating narrative to tell the story of his life. With stunning art by acclaimed illustrator Bryan Collier, Martin's Big Words is an unforgettable portrait of a man whose dream changed America-and the world-forever.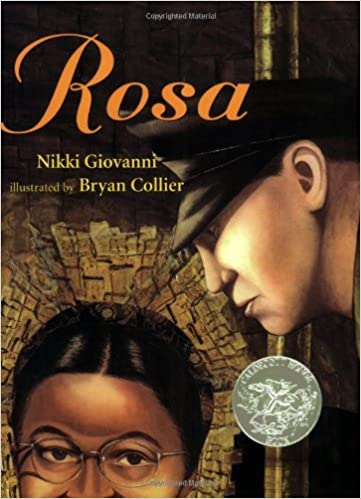 Rosa by Nikki Giovanni
Fifty years after her refusal to give up her seat on a Montgomery, Alabama, city bus, Mrs. Rosa Parks is still one of the most important figures in the American civil rights movement. This tribute to Mrs. Parks is a celebration of her courageous action and the events that followed.
Award-winning poet, writer, and activist Nikki Giovanni's evocative text combines with Bryan Collier's striking cut-paper images to retell the story of this historic event from a wholly unique and original perspective.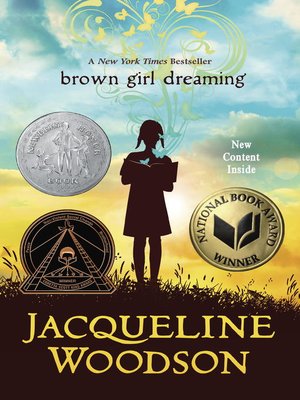 Brown Girl Dreaming by Jacqueline Woodson
Raised in South Carolina and New York, Woodson always felt halfway home in each place. In vivid poems, she shares what it was like to grow up as an African American in the 1960s and 1970s, living with the remnants of Jim Crow and her growing awareness of the Civil Rights movement. Touching and powerful, each poem is both accessible and emotionally charged, each line a glimpse into a child's soul as she searches for her place in the world. Woodson's eloquent poetry also reflects the joy of finding her voice through writing stories, despite the fact that she struggled with reading as a child. Her love of stories inspired her and stayed with her, creating the first sparks of the gifted writer she was to become.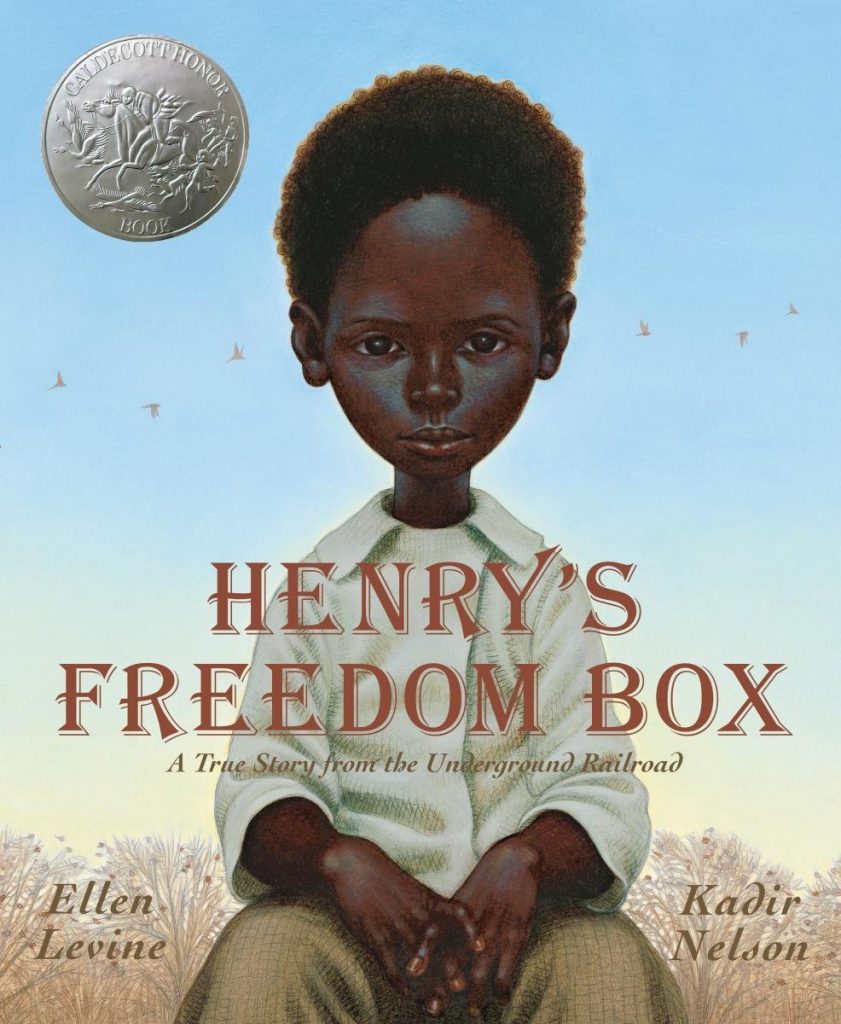 Henry's Freedom Box by Ellen Levine
A stirring, dramatic story of a slave who mails himself to freedom by a Jane Addams Peace Award-winning author and a Coretta Scott King Award-winning artist.Henry Brown doesn't know how old he is. Nobody keeps records of slaves' birthdays. All the time he dreams about freedom, but that dream seems farther away than ever when he is torn from his family and put to work in a warehouse. Henry grows up and marries, but he is again devastated when his family is sold at the slave market. Then one day, as he lifts a crate at the warehouse, he knows exactly what he must do: He will mail himself to the North. After an arduous journey in the crate, Henry finally has a birthday — his first day of freedom.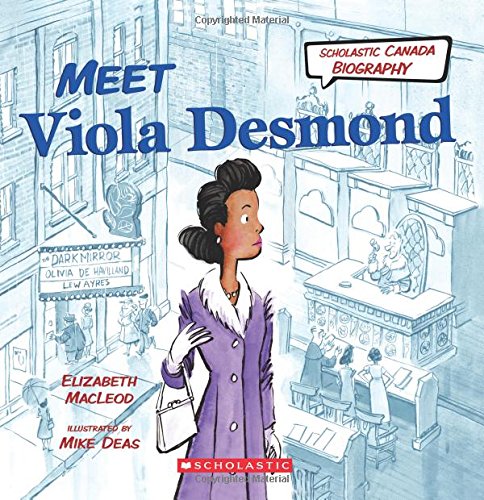 Meet Viola Desmond by Elizabeth MacLeod
On the night of November 8th 1946, Nova Scotia businesswoman Viola Desmond stood up for her right to be in the "unofficial" whites-only section of a New Glasgow movie theatre . . . and was arrested for it. Supported by the Nova Scotia Association for the Advancement of Coloured People (NSCAACP) and the black-owned newspaper The Clarion, Viola took her quest for the right to freedom from discrimination to the courts. While she ultimately did not succeed, she was a beacon to other early civil-rights activists. Her sister Wanda worked hard to promote Viola's legacy, which has been finally honoured by Viola's inclusion on the new Canadian $10 bill.
This new picture book biography series features simple text and full-colour, comic-flavoured illustration with speech balloons that help bring the story alive. Historical photos and a timeline support the narrative.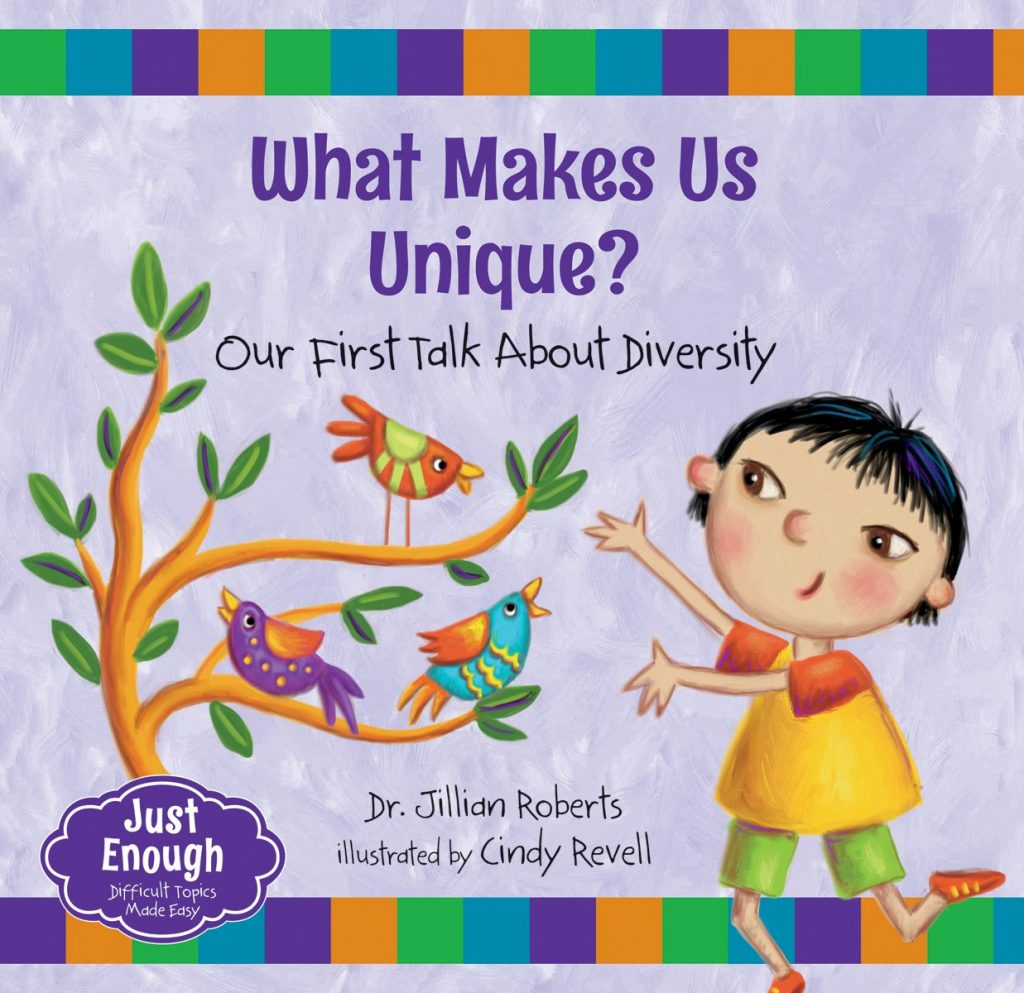 What Makes Us Unique by Dr. Jillian Roberts
When it comes to explaining physical, cultural and religious differences to children, it can be difficult to know where to begin. What Makes Us Unique? provides an accessible introduction to the concept of diversity, teaching children how to respect and celebrate people's differences and that ultimately, we are all much more alike than we are different. Additional questions at the back of the book allow for further discussion.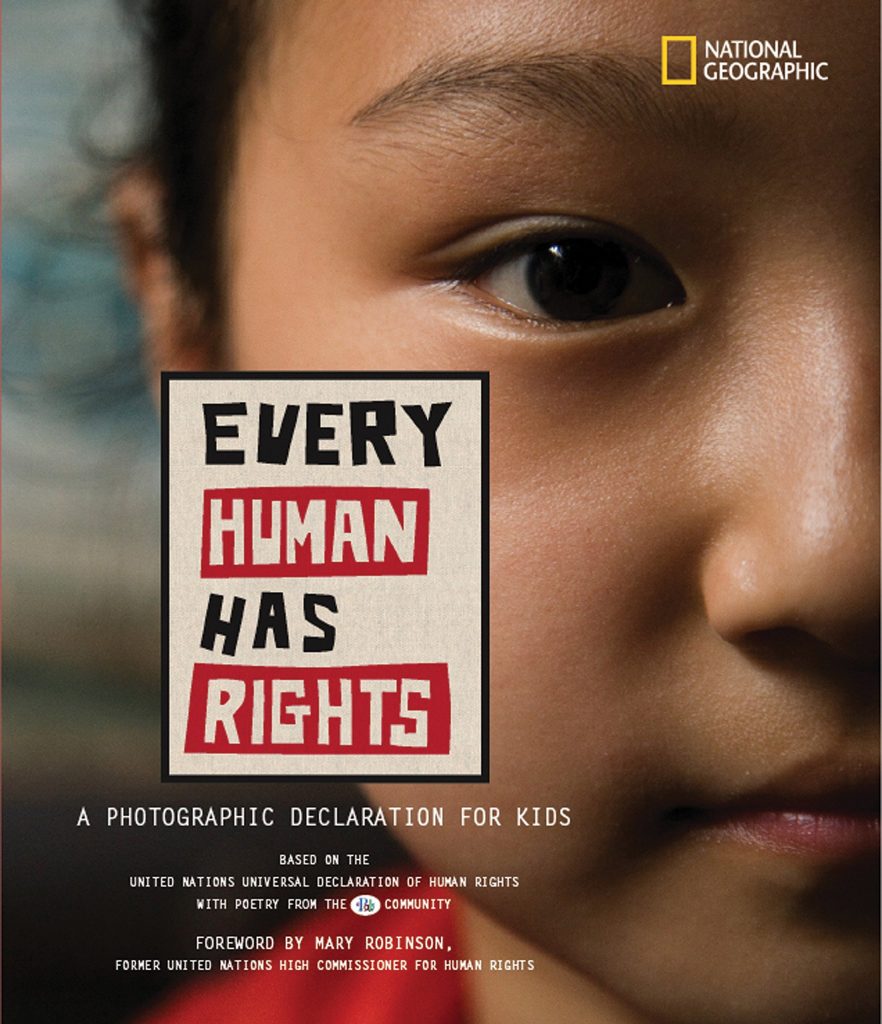 Every Human Has Rights by Mary Robinson and National Geographic
The 30 rights set down in 1948 by the United Nations are incredibly powerful. According to the U.N., every human–just by virtue of being human–is entitled to freedom, a fair government, a decent standard of living, work, play, and education, freedom to come and go as we please and to associate with anyone we please, and the right to express ourselves freely. Every Human Has Rights offers kids an accessibly written list of these rights, commentary–much of it deeply emotional–by other kids, and richly evocative photography illustrating each right. At the end of this deceptively simple book, kids will know–and feel–that regardless of individual differences and circumstances, each person is valuable and worthy of respect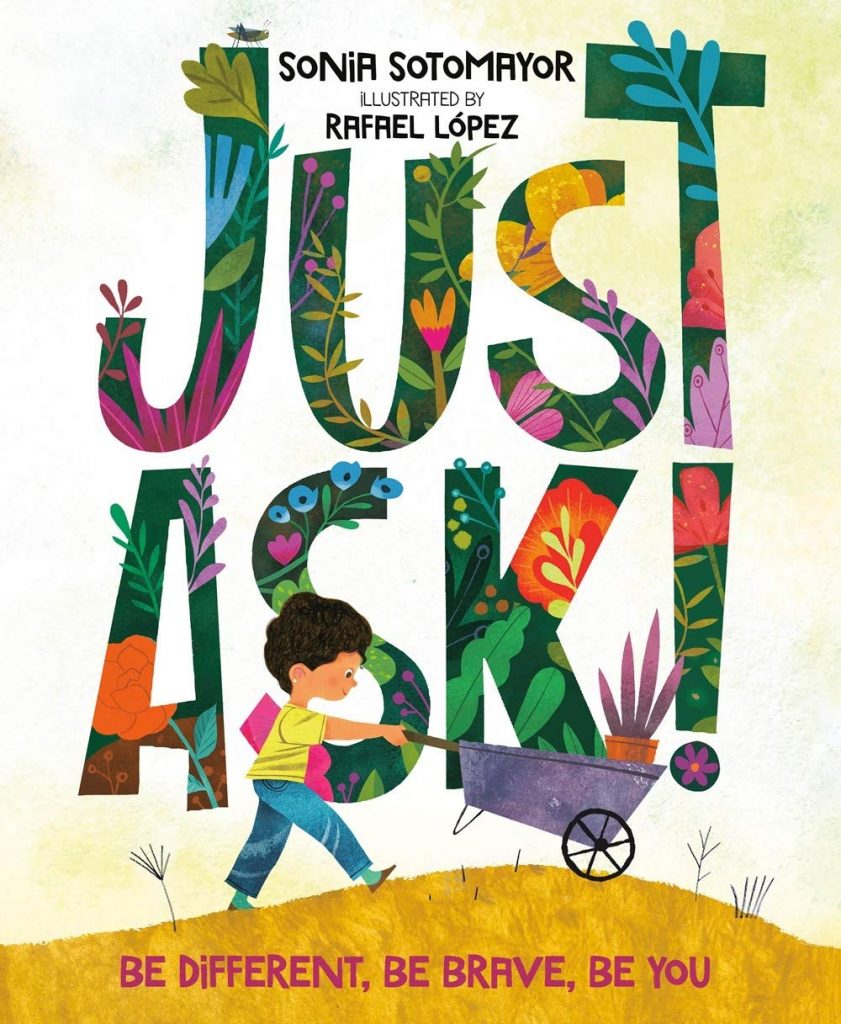 Just Ask by Sonia Sotomayer
Feeling different, especially as a kid, can be tough. But in the same way that different types of plants and flowers make a garden more beautiful and enjoyable, different types of people make our world more vibrant and wonderful. In Just Ask, United States Supreme Court Justice Sonia Sotomayor celebrates the different abilities kids (and people of all ages) have. Using her own experience as a child who was diagnosed with diabetes, Justice Sotomayor writes about children with all sorts of challenges–and looks at the special powers those kids have as well. As the kids work together to build a community garden, asking questions of each other along the way, this book encourages readers to do the same: When we come across someone who is different from us but we're not sure why, all we have to do is Just Ask.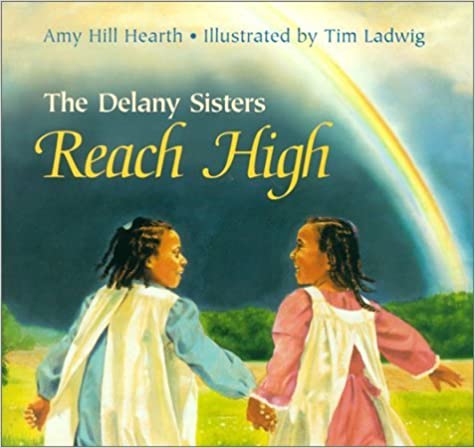 The Delany Sisters Reach High by Amy Hill Hearth
A new children's biography of the Delany sisters who lived to be over 100 years old. One of the sisters was the first African American teacher in New York City schools, and the other was a dentist. Their book, authored by Amy Hill Hearth, was a best seller for many months. Reach High will introduce children to the childhood of these two very special women who followed the advice of their father, a minister and vice-president of St. Augustine's College, in striving to achieve their best.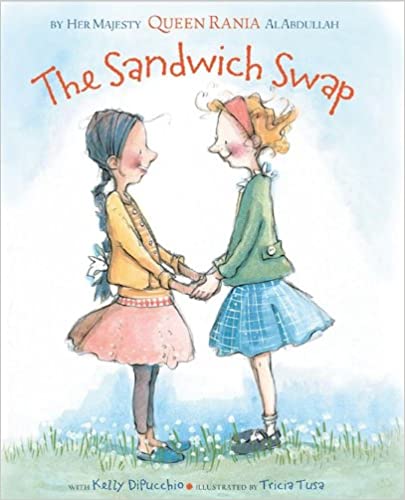 The Sandwich Swap by Queen Rania of Jordan Al Abdullah
Lily and Salma are best friends. They like doing all the same things, and they always eat lunch together. Lily eats peanut butter and Salma eats hummus-but what's that between friends? It turns out, a lot. Before they know it, a food fight breaks out. Can Lily and Salma put aside their differences? Or will a sandwich come between them?
The smallest things can pull us apart-until we learn that friendship is far more powerful than difference. In a glorious three-page gatefold at the end of the book, Salma, Lily, and all their classmates come together in the true spirit of tolerance and acceptance.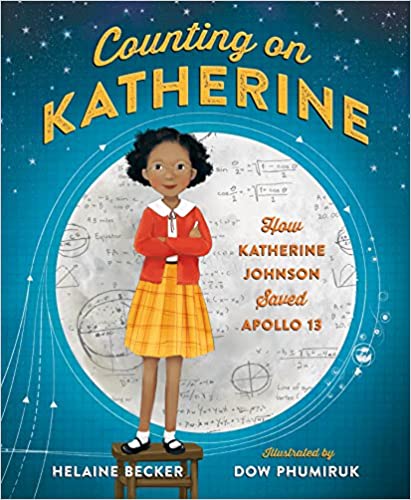 Counting on Katherine by Helaine Becker
You've likely heard of the historic Apollo 13 moon landing. But do you know about the mathematical genius who made sure that Apollo 13 returned safely home?
As a child, Katherine Johnson loved to count. She counted the steps on the road, the number of dishes and spoons she washed in the kitchen sink, everything! Boundless, curious, and excited by calculations, young Katherine longed to know as much as she could about math, about the universe.
From Katherine's early beginnings as a gifted student to her heroic accomplishments as a prominent mathematician at NASA, Counting on Katherine is the story of a groundbreaking American woman who not only calculated the course of moon landings but, in turn, saved lives and made enormous contributions to history.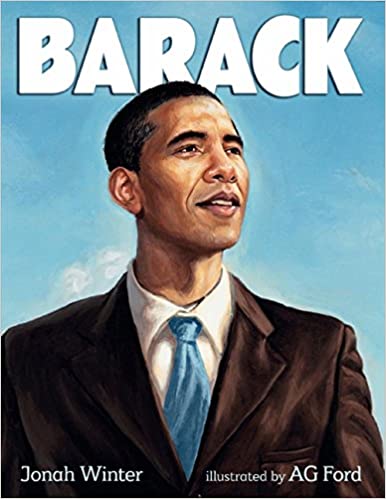 Barack by Jonah Winter
This is a journey that began in many places. It began in Kansas, home of Barack's mother. It began in Africa, home of Barack's father. It began in Hawaii one moonlit night, the night that Barack was born. Sometimes it was a lonely journey. Sometimes it was an enchanted journey. But throughout this most unusual ride, this boy often wondered: Who am I? Where do I belong Jonah Winter and AG Ford re-create the extraordinary story behind the rise of the inspirational icon Barack Obama in this stunning picture book.