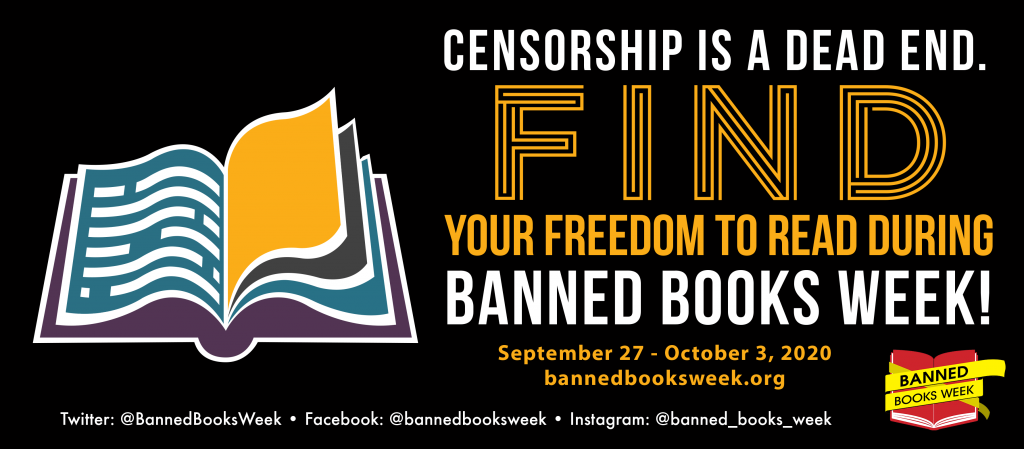 Libraries promote open access to all ideas, regardless of controversy. Banned books often deal with difficult subject matter or present different viewpoints and perspectives to relevant and timely situations. Exploring complex subjects allows you to build empathy for people unlike yourself. Reading banned books start a conversation. They are a learning experience that can help you and your kids define their own values and opinions. Limiting access to ideas hurts everyone and that is why you should celebrate your freedom to read and read a banned book! This list has been split into Adult Fiction, Young Adult Fiction, Junior Fiction and Picture Books and is only a small selection of books in our collection that have been banned or challenged over the years.
If you would like any further book recommendations give us a call or email! All titles are available in print at the library or through Libby/Overdrive. Click on the title to place a hold! Need help accessing Libby from your computer or mobile device? Email us at info@stirlinglibrary.com or call us at (613)395-2837 and a staff member will be happy to help. Need a library card? Contact us and we can set one up for you!
Adult Fiction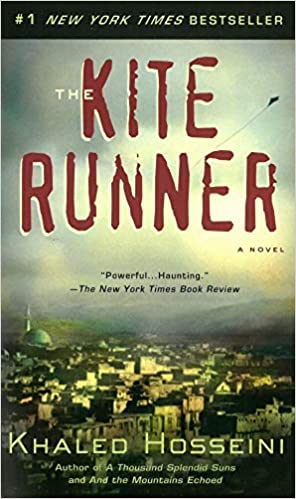 The Kite Runner by Khaled Hosseini
Taking us from Afghanistan in the final days of its monarchy to the present, The Kite Runner is the unforgettable and beautifully told story of the friendship between two boys growing up in Kabul. Raised in the same household and sharing the same wet nurse, Amir and Hassan grow up in different worlds: Amir is the son of a prominent and wealthy man, while Hassan, the son of Amir's father's servant, is a Hazara – a shunned ethnic minority. Their intertwined lives, and their fates, reflect the eventual tragedy of the world around them. When Amir and his father flee the country for a new life in California, Amir thinks that he has escaped his past. And yet he cannot leave the memory of Hassan behind him.
Reason: Sexual violence, thought to promote Islam, 2014, 2017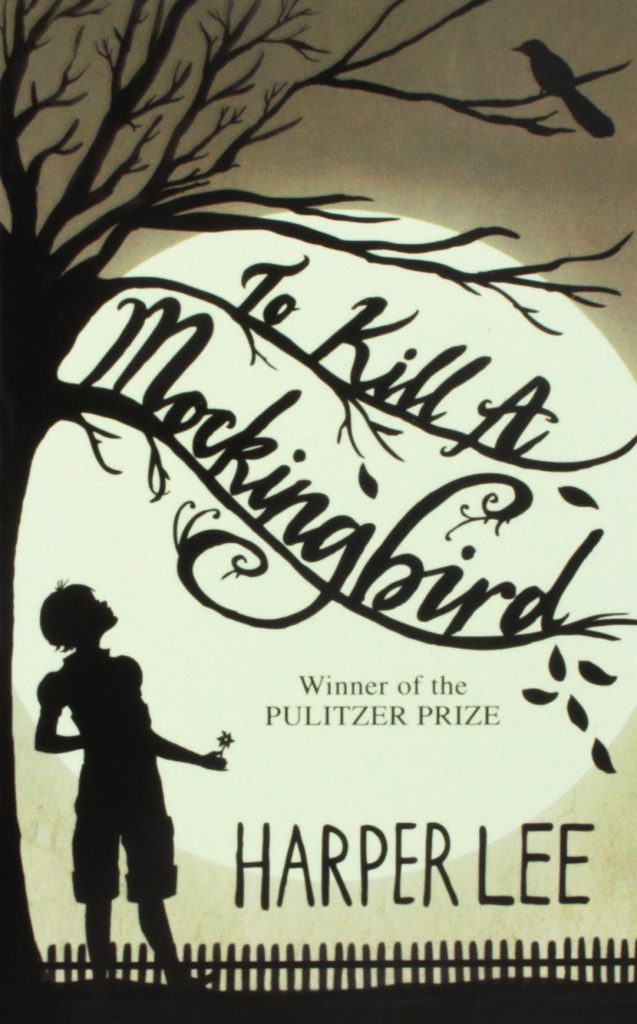 To Kill a Mockingbird by Harper Lee
A gripping, heart-wrenching, and wholly remarkable tale of coming-of-age in a South poisoned by virulent prejudice, it views a world of great beauty and savage inequities through the eyes of a young girl, as her father—a crusading local lawyer—risks everything to defend a black man unjustly accused of a terrible crime.
Reason: Violence and use of racial slurs, 2017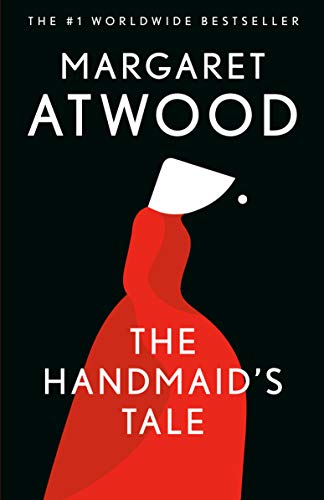 The Handmaid's Tale by Margaret Atwood
This is the story of Offred, one of the unfortunate "Handmaids" under the new social order who have only one purpose: to breed. In Gilead, where women are prohibited from holding jobs, reading, and forming friendships, Offred' s persistent memories of life in the "time before" and her will to survive are acts of rebellion. Provocative, startling, prophetic, and with Margaret Atwood's devastating irony, wit, and acute perceptive powers in full force, The Handmaid's Tale is at once a mordant satire and a dire warning.
Reason: Profanity, vulgarity and sexual overtones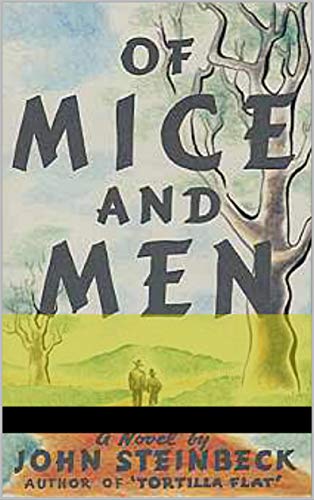 Of Mice and Men by John Steinbeck
An unlikely pair, George and Lennie, two migrant workers in California during the Great Depression, grasp for their American Dream. Labourers in California's dusty vegetable fields, they hustle work when they can, living a hand-to-mouth existence. For George and Lennie have a plan: to own an acre of land and a shack they can call their own. When they land jobs on a ranch in the Salinas Valley, the fulfillment of their dream seems to be within their grasp. But even George cannot guard Lennie from the provocations, nor predict the consequences of Lennie's unswerving obedience to the things George taught him.
Reason: Profanity, violence, racial slurs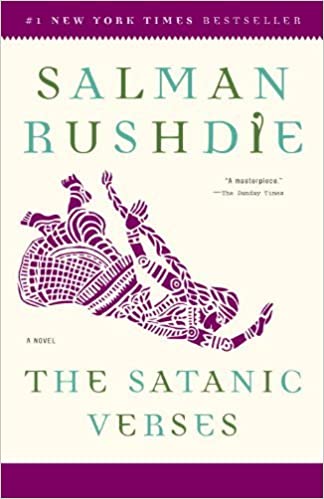 The Satanic Verses by Salman Rushdie
The story begins with a bang: the terrorist bombing of a London-bound jet in midflight. Two Indian actors of opposing sensibilities fall to earth, transformed into living symbols of what is angelic and evil. This is just the initial act in a magnificent odyssey that seamlessly merges the actual with the imagined. A book whose importance is eclipsed only by its quality, The Satanic Verses is a key work of our times.
Reason: Blasphemous to Islam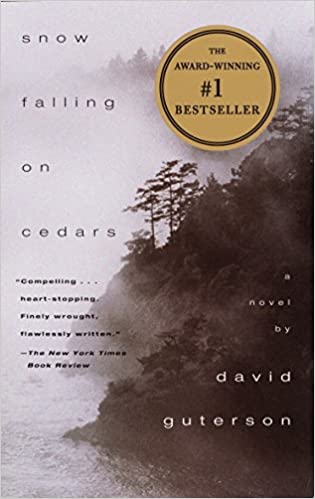 Snow Falling on Cedars by David Guterson
San Piedro Island, north of Puget Sound, is a place so isolated that no one who lives there can afford to make enemies.  But in 1954 a local fisherman is found suspiciously drowned, and a Japanese American named Kabuo Miyamoto is charged with his murder.  In the course of the ensuing trial, it becomes clear that what is at stake is more than a man's guilt. For on San Pedro, memory grows as thickly as cedar trees and the fields of ripe strawberries–memories of a charmed love affair between a white boy and the Japanese girl who grew up to become Kabuo's wife; memories of land desired, paid for, and lost. Above all, San Piedro is haunted by the memory of what happened to its Japanese residents during World War II, when an entire community was sent into exile while its neighbors watched.
Reason: Sexual content, profanity
Young Adult Fiction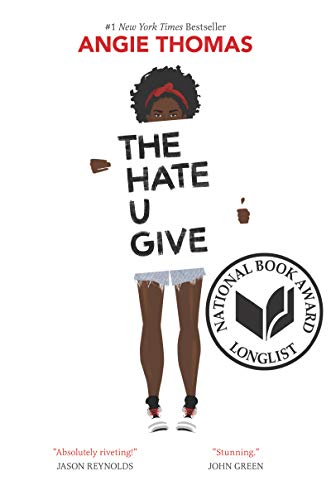 The Hate U Give by Angie Thomas
Sixteen-year-old Starr Carter moves between two worlds: the poor neighborhood where she lives and the fancy suburban prep school she attends. The uneasy balance between these worlds is shattered when Starr witnesses the fatal shooting of her childhood best friend Khalil at the hands of a police officer. Khalil was unarmed.
Soon afterward, his death is a national headline. Some are calling him a thug, maybe even a drug dealer and a gangbanger. Protesters are taking to the streets in Khalil's name. Some cops and the local drug lord try to intimidate Starr and her family. What everyone wants to know is: what really went down that night? And the only person alive who can answer that is Starr.
But what Starr does—or does not—say could upend her community. It could also endanger her life.
Reason: Drug use, profanity, offensive language, 2017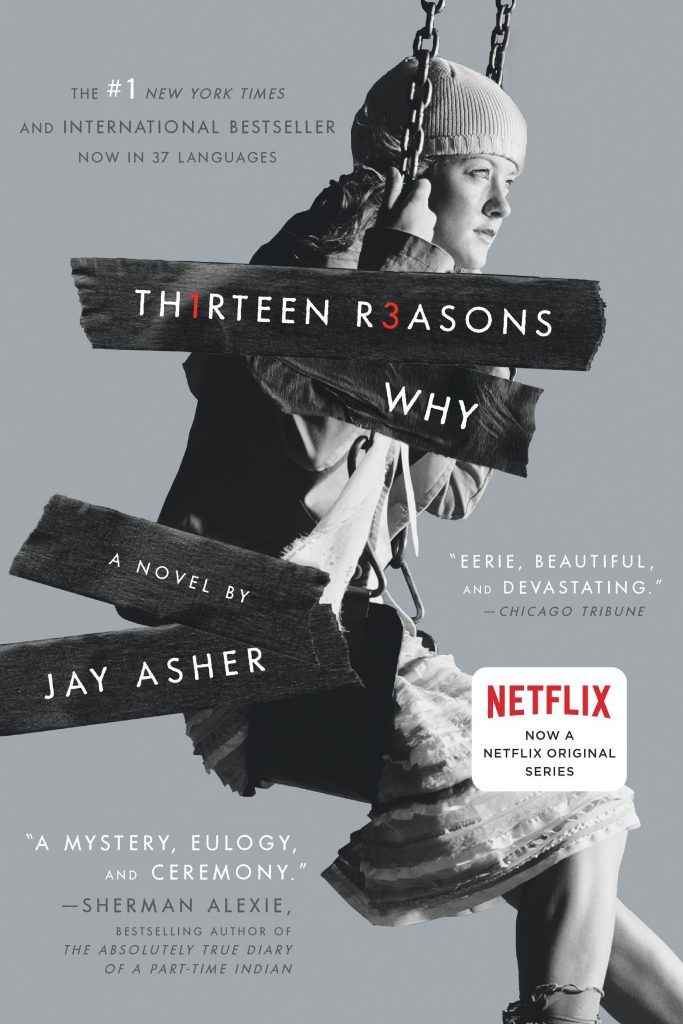 Thirteen Reasons Why by Jay Asher
Clay Jensen returns home from school to find a strange package with his name on it lying on his porch. Inside he discovers several cassette tapes recorded by Hannah Baker—his classmate and crush—who committed suicide two weeks earlier. Hannah's voice tells him that there are thirteen reasons why she decided to end her life. Clay is one of them. If he listens, he'll find out why.
Clay spends the night crisscrossing his town with Hannah as his guide. He becomes a firsthand witness to Hannah's pain, and as he follows Hannah's recorded words throughout his town, what he discovers changes his life forever.
Reason: Addressing teen suicide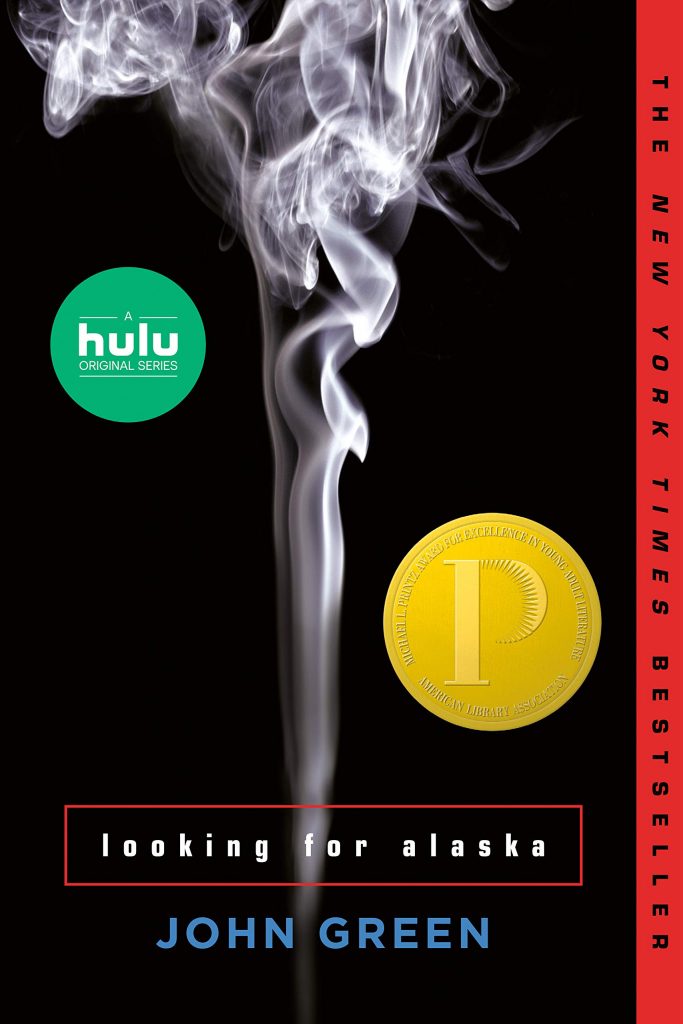 Looking for Alaska by John Green
Before. Miles "Pudge" Halter is done with his safe life at home. His whole life has been one big non-event, and his obsession with famous last words has only made him crave "the Great Perhaps" even more (Francois Rabelais, poet). He heads off to the sometimes crazy and anything-but-boring world of Culver Creek Boarding School, and his life becomes the opposite of safe. Because down the hall is Alaska Young. The gorgeous, clever, funny, sexy, self-destructive, screwed up, and utterly fascinating Alaska Young. She is an event unto herself. She pulls Pudge into her world, launches him into the Great Perhaps, and steals his heart. Then. . . .
After. Nothing is ever the same.
Reason: Sexually explicit which may lead to sexual experimentation
Junior Fiction
Drama by Raina Telgemeier
Callie loves theater. And while she would totally try out for her middle school's production of Moon over Mississippi, she can't really sing. Instead she's the set designer for the drama department's stage crew, and this year she's determined to create a set worthy of Broadway on a middle-school budget. But how can she, when she doesn't know much about carpentry, ticket sales are down, and the crew members are having trouble working together? Not to mention the onstage AND offstage drama that occurs once the actors are chosen. And when two cute brothers enter the picture, things get even crazier!
Reason: LGBT characters, 2014, 2016, 2017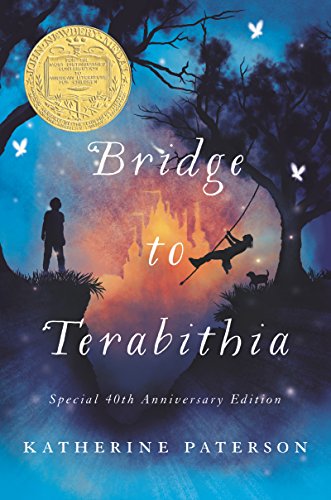 Bridge to Terabithia by Katherine Paterson
Jess Aarons has been practicing all summer so he can be the fastest runner in the fifth grade. And he almost is, until the new girl in school, Leslie Burke, outpaces him. The two become fast friends and spend most days in the woods behind Leslie's house, where they invent an enchanted land called Terabithia. One morning, Leslie goes to Terabithia without Jess and a tragedy occurs. It will take the love of his family and the strength that Leslie has given him for Jess to be able to deal with his grief.
Reason: References to witchcraft, atheism and profanity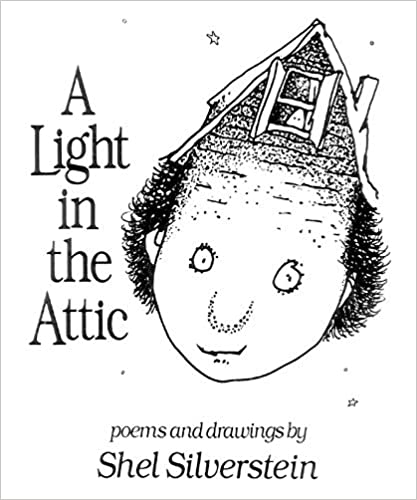 A Light in the Attic by Shel Silverstein
A Light in the Attic delights with remarkable characters and hilariously profound poems in a collection readers will return to again and again.
Here in the attic you will find Backward Bill, Sour Face Ann, the Meehoo with an Exactlywatt, and the Polar Bear in the Frigidaire. You will talk with Broiled Face, and find out what happens when Somebody steals your knees, you get caught by the Quick-Digesting Gink, a Mountain snores, and They Put a Brassiere on the Camel.
Come on up to the attic of Shel Silverstein and let the light bring you home.
Reason: Encourages children to be disobedient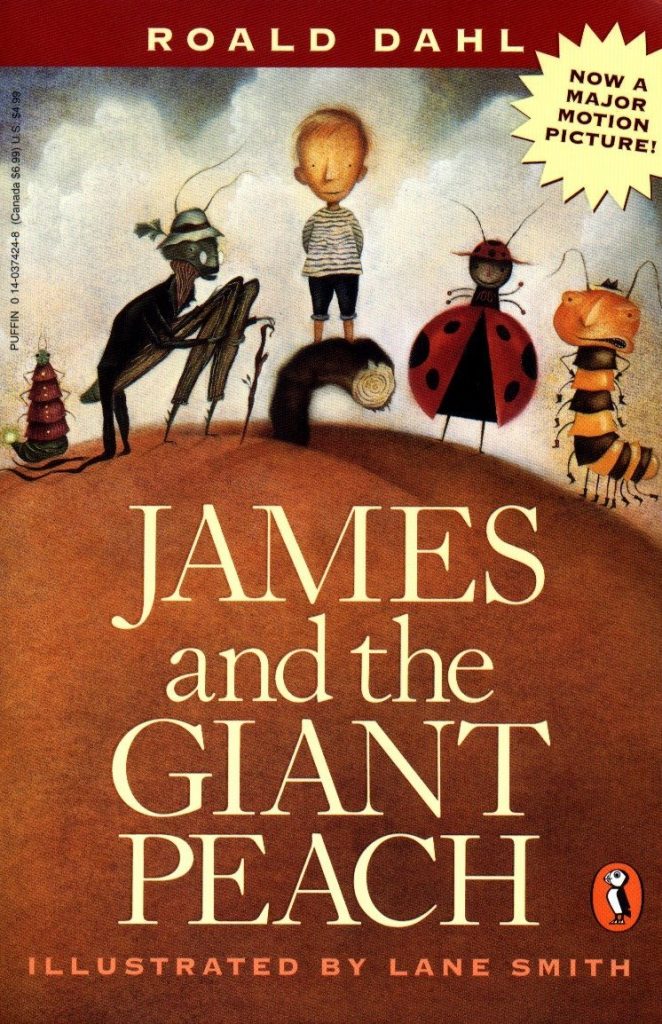 James and the Giant Peach by Roald Dahl
Roald Dahl was a champion of the underdog and all things little—in this case, an orphaned boy oppressed by two nasty, self-centered aunts. How James escapes his miserable life with the horrible aunts and becomes a hero is a Dahlicious fantasy of the highest order. You will never forget resourceful little James and his new family of magically overgrown insects—a ladybug, a spider, a grasshopper, a glowworm, a silkworm, and the chronic complainer, a centipede with a hundred gorgeous shoes. Their adventures aboard a luscious peach as large as a house take them across the Atlantic Ocean, through waters infested with peach-eating sharks and skies inhabited by malevolent Cloudmen, to a ticker-tape parade in New York City.
Reason: Being too scary, encourages disobedience, references to tobacco and alcohol
Picture Books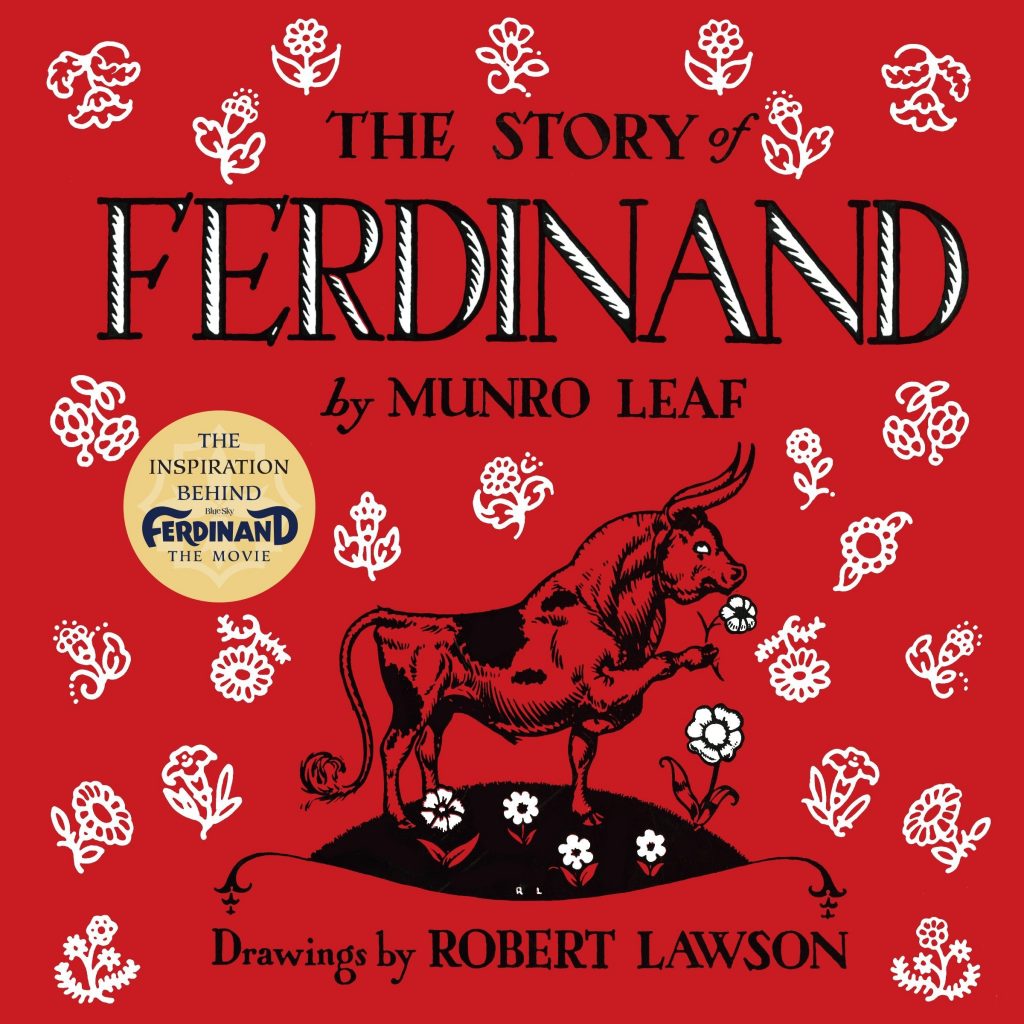 The Story of Ferdinand by Munro Leaf
Ferdinand is the world's most peaceful–and–beloved little bull. While all of the other bulls snort, leap, and butt their heads, Ferdinand is content to just sit and smell the flowers under his favorite cork tree. Leaf's simple storytelling paired with Lawson's pen-and-ink drawings make The Story of Ferdinand a true classic.
Reason: For promoting a pacifist agenda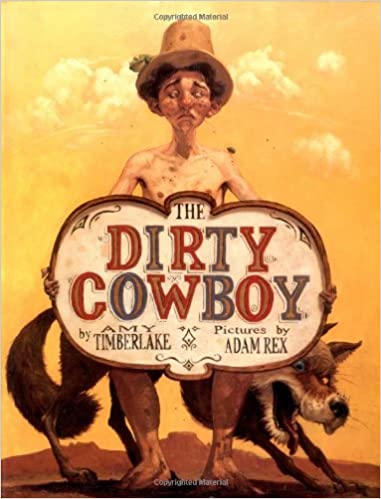 The Dirty Cowboy by Amy Timberlake
After he finds a tumbleweed in his chaps and the numerous bugs buzzing around him affect his hearing, the cowboy decides it's time to head to the river. Once there, he peels off all his clothes and tells his trusty old dog to guard them against strangers. He takes a refreshing bath and emerges clean as corn – but so fresh-smelling that his dog doesn't recognize him! Negotiations over the return of the clothes prove fruitless. A wrestling match ensues in a tale that grows taller by the sentence, climaxing in a fabric-speckled dust devil.
Amy Timberlake has inserted a Western twang into this tale of filth and friendship, and Adam Rex has found many creative means of bodily concealment in his expressive, comical paintings.
Reason: "Nudity," 2012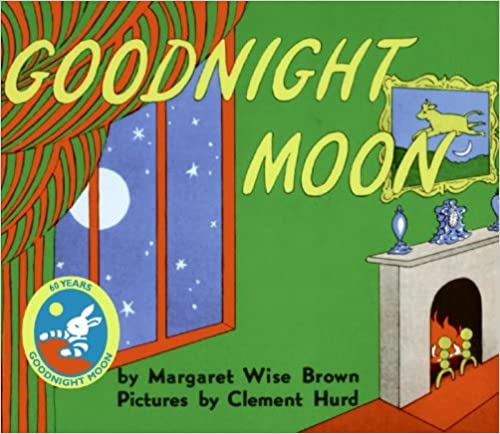 Goodnight Moon by Margaret Wise Brown
In a great green room, tucked away in bed, is a little bunny. "Goodnight room, goodnight moon." And to all the familiar things in the softly lit room—to the picture of the three little bears sitting on chairs, to the clocks and his socks, to the mittens and the kittens, to everything one by one—the little bunny says goodnight.
In this classic of children's literature, beloved by generations of readers and listeners, the quiet poetry of the words and the gentle, lulling illustrations combine to make a perfect book for the end of the day.
Reason: Changed illustrations to remove a cigarette and ashtray, 2005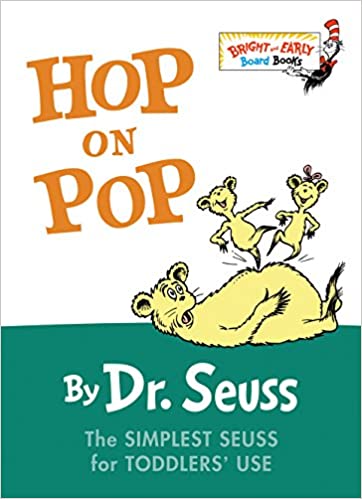 Hop on Pop by Dr. Seuss
Hop on Pop is a 1963 children's picture book by Dr. Seuss. It was published as part of the Random House Beginner Books series, and is subtitled "The Simplest Seuss for Youngest Use". It contains several short poems about a variety of characters, and is designed to introduce basic phonics concepts to children.
Reason: "For inciting violence" 2004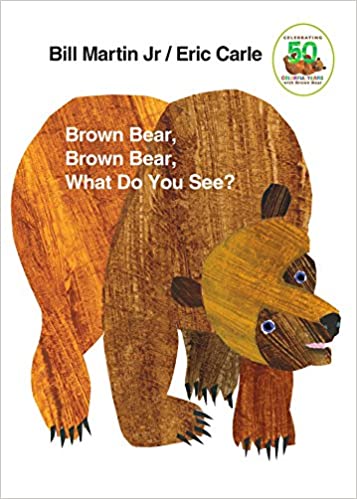 Brown Bear, Brown Bear What do you see? by Bill Martin Jr.
A big happy frog, a plump purple cat, a handsome blue horse, and a soft yellow duck–all parade across the pages of this delightful book. Children will immediately respond to Eric Carle's flat, boldly colored collages. Combined with Bill Martin's singsong text, they create unforgettable images of these endearing animals.
Reason: Author confused with philosopher Bill Martin who wrote Ethical Marxism, 2010